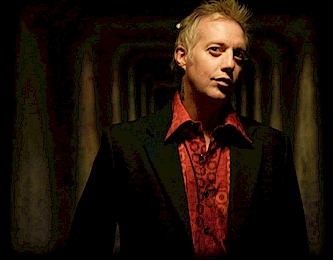 We lost ex-Warrant frontman Jani Lane last week, the singer in all likelihood succumbing to his addictions, his body found in a Los Angeles hotel room, the preferred penultimate resting place of many a rock and roll clichÁ©. If the figure he struck in the last 10 or 15 years—heavy, tattooed, relegated to nostalgia tours, nostalgia-themed shows, and even "reality" TV—weren't sufficiently sad, the fact that he leaves behind children and a bevy of friends who testify to his inherent goodness makes the news of his demise doubly troubling.
Addicts turn to their substances of choice for escape, when what they need—what we all, in fact, need—is safety, a place both physical and emotional where they can be confident they are free from harm, and from harming others. One of the most indelible mental pictures I have of Jani Lane was from his stint on the abysmal VH1 program Celebrity Fit Club. Through some back-room machinations or narrative manipulations, Lane—in recovery from his alcohol abuse—stands outside a bowling alley were he used to get drunk, in an effort to face down a demon by returning to the place where it had routinely possessed him. Lane is obviously unprepared to handle such a confrontation, and responds with a tearful display of raw emotion that made even the most cynical among us think that he just might make it through his troubles, in spite of the clearly embarrassing positions the show put him and his fellow contestants in, both in front of and behind the camera.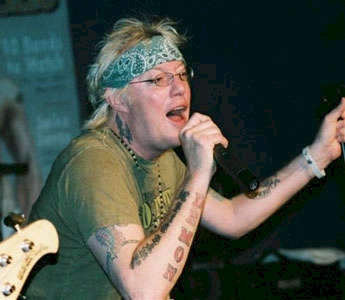 He would not go in the building; he knew he was not strong enough to handle it, and he stayed away.
Ultimately, though, the temptations of his vocation and the vigilance required to overcome the physical and emotional pull of alcohol proved too much. He'd already relapsed once during the course of the program, and, though he did not walk into the bowling alley that day, no one but he could speak to how often he returned, literally or figuratively, once the show wrapped.
The music Lane made with Warrant—particularly on their first two records—is textbook lite metal, often cited, for better or worse, as emblematic of the genre. The title track of 1990's Cherry Pie, with its swaggering salaciousness and cartoonishly horny video, stands as one of the band's defining moments, along with "Heaven," their first and best voyage to power ballad Valhalla. From the bittersweet intro—with its notes of nostalgia and earnest acoustic strumming—to the enormous chorus that lit up a few hundred arenas back in the day, to the verses that pile on the heartache and, finally, the determination to hold on and move forward—"Heaven" is that haunting, overwhelmingly beautiful expression of everything that is cosmically right about the power ballad arts.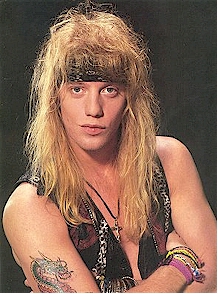 The video just adds to the song's special qualities. It's a typical "band on the road" clip, with both live and soundstage performance footage and oodles of backstage hijinks and shots of Warrant's fans. The central figure, though, is Jani Lane—doe-eyed, perfectly coiffed, dare I say beautiful Jani Lane—a singer, a sex symbol, a dream boat, and, yes, a rock star. There were lots of rock stars like him back then—big-haired, leather-clad, skinny boys who sang and played and emoted and drank and snorted and smoked and fucked their way through the decadence of that exceedingly decadent era.
For a couple years, Jani Lane walked among them, towered above them on occasion, but the era ended; lite metal bands famously gave way to Alice in Chains and their grunge god ilk. Warrant soldiered on, both with and without Lane, but now the band remains (their most recent record with singer Robert Mason, Rockaholic, is quite good) and we no longer have Jani Lane (or Robbin Crosby, or Kevin DuBrow, or Steve Clark, or for that matter Andrew Wood, or Layne Staley, or Hillel Slovak, or Brad Nowell, or Shannon Hoon, or Amy Winehouse). His loss is immeasurable for his family, his kids, his friends and his fans.
The right song can provide one's mind and heart with some small modicum of emotional strength—"Heaven" is one such song, and we have Jani Lane, its author and voice, to thank for it. It is unfortunate and, ultimately, heartbreaking that that kind of strength proved too elusive, too far away, for Lane himself to find.