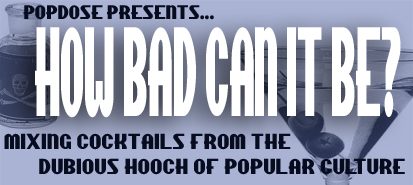 Rock 'n' roll and Gospel music have a long and contentious history, traditionally operating at odds to one another; and while it's tempting to view that divide as entirely racial, that's a needlessly reductive reading; and so we must guard against the temptation to find racial subtext everywhere.
Let's look instead at the evidence. Both genres arise from the same musical wellsprings. Both depend on a certain level of ecstasy, although the sources, sacred and profane, are very different. And on a personnel level, there seems to be a competition for resources; Gospel artists who cross over to a mainstream audience often end up leaving sacred music behind, and — more rarely — secular artists such as Little Richard and Al Green have abandoned pop (temporarily or not) after a religious awakening.
When the two forms are hybridized, all too often it becomes a race competition to reach bottom, as lowest-common-denominator signifiers are shoehorned into one genre, like troweling makeup onto a drag queen — only less convincing. There's more to rock music than a few power chords; there's more to Gospel than tambourines and wailing vocals.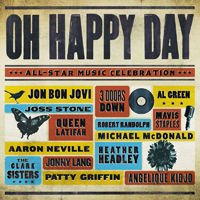 The multi-artist compilation Oh Happy Day: An All-Star Music Celebration — out this week from EMI/Vector — brings together Gospel and pop performers, and showcases a few ways to try to split the musical difference. Three Doors Down demonstrate what might be called the Foreigner option. The only God being revered in their "Presence of the Lord" is Eric Clapton; it's played as a straight rocker, with the Soul Children of Chicago choir mixed low, providing color texture — felt, more than heard.
The other option, of course, is full immersion — tackling the Gospel genre on its own terms. That's what Jon Bon Jovi — shown above with Bettye LaVette at the Obama inauguration — attempts on "Keep the Faith," and oh boy is it ever a bad decision. The Washington Youth Choir and the stride piano sound great, but Jon's instrument is the same adenoidal whine he applied to "Livin' On A Prayer," and let's face it — there are a lot of words to describe Slippery When Wet, but "soulful" ain't one of 'em. Jon is game, he tries hard, but he gets creamed pummeled here — he's outclassed from the get-go.
The curious thing is that Oh Happy Day, though ostensibly a celebration of Gospel music, draws very little of its track listing from the repertoire of the genre. Aside from Joss Stone and Buick Audra's energetic front-porch take on "This Little Light of Mine" and Queen Latifah's rendition of the title track, the set leans on familiar R&B and crossover songs by the likes of Curtis Mayfield, Clapton, Bob Marley, Sam Cooke, and Stevie Wonder. We should count ourselves lucky that nobody chose to tackle "Spirit in the Sky."
For all I know, though, "Spirit in the Sky" was suggested and rejected as being too explicitly Christian. The weird thing about Oh Happy Day is how it tries to capture the trappings and the power of Gospel music while largely sidestepping its theological content. The songs have been chosen to be "inspirational," but in a secular way. Only one of the eleven tracks even namechecks Jesus. Now, I'm a big fan of ecumenical outreach — but this stinks of an album that's been focus-grouped to within an inch of its life, calculated for maximal inoffensiveness. Yet with its specific cultural and religious significance whitewashed elided, it's unclear precisely what about Gospel is being celebrated here: swanky robes, perhaps? Call-and-response vocals?
The nice thing about themed compilations is that even when most of the tracks are horrible, each is horrible in a different way — so at least it breaks up the monotony. Here, as often happens, the biggest misfires are the ones that look best on paper. Robert Randolph tackling "Higher Ground" with the Clark Sisters sounds like a no-brainer — but the performance is far too polite and tentative; it pales suffers by comparison to the muscular pedal-steel funk of the Family Band's best. Worse yet, "People Get Ready" saddles Al Green and Heather Headley with the cheesiest karaoke backing tracks this side of Wing, and smothers Green's honey-and-brine voice in puddles of Auto-Tune — Al Green! Auto-Tune! I ask you!
I was excited, too, to hear an African voice singing Bob Marley's music — particularly since the voice belongs to the great AngÁ©lique Kidjo, one of Afropop's brightest stars but criminally underknown in the States. But in this context, Kidjo's multitracked rendition of "Redemption Song" is only a curio; it doesn't tell us anything new about Gospel, about Bob Marley, nor about Africa.
Other tracks suffer from being too much of a muchness. Aaron Neville gives "A Change Is Gonna Come" the Aaron Neville treatment. The problem with Aaron Neville is that his voice has been so consistently remarkable for so long — his quivering tone, his long, brilliantly-executed melismas, the warmth and intimacy of his performance — that it's almost impossible to be impressed anymore. By continually astonishing, he has lost the power to surprise.
Eminence grise Michael McDonald — known semi-affectionately around Popdose HQ as "The Beard" — has had the same problem of overfamiliarity. But he manages to turn in the disc's most revelatory performance. "Storm Before the Calm" begins with the customary slickness before exploding into feral screams and a flurry of dropped beats. It's a little unsettling, really, to hear Michael McDonald screaming like that. Listening to it, I was actually a little worried for him.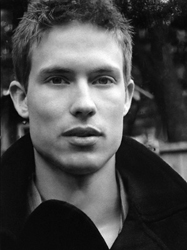 The most successful tracks are those that bear the least weight of expectation, good or bad. Jonny Lang's pleasantly sweaty "I Believe" is a particular highlight, merging Chris Whitley-ish guitars and footstomps with the big, shouting presence of the Fisk Jubilee Singers. It's rough and timeless in all the right ways, invoking the "guitar evangelists" of the pre-World War II era, leaping off of crackly 78s into the modern age. It takes a neo-traditionalist like Lang (and, to a lesser extent, Joss Stone) to make a robust hybrid of the pop and Gospel forms, by hearkening back to the common roots of both musics — to the blues on the cusp of fragmenting into a dozen different subgenres, and its idiosyncratic, abandoned cries of joy and yearning, raw but disciplined — instead of trying to mesh the fully-evolved, fully-divergent present-day forms.
And that, in black and white a nutshell, is how crossover works — when it works. With two branches of the same tree, the join is always going to be strongest closer to the trunk.