My colleague John Hughes has graciously let me take the wheel today for this edition of Lost in the '80s.
Fields of the Nephilim were the gothedelic deathrock cowboys of the apocalypse – dressed in cobwebby dusters, cowboy hats, and spurs – they delivered a string of singles and three solid albums before riding off into the sunset. (Sorry!)
To achieve their trail-worn appearance, the Nephs famously rolled around in piles of flour. To dust their dusters, as it were. According to legend, they were late for a gig when a local constable raised an eyebrow at their suspicious sack of King Arthur all-purpose.
After a pair of well-received EPs (collected on CD in 2001 as From Gehenna To Here), they sacked their saxophone player (presumably, all that flour clogged the reed), and released Dawnrazor – a stomping, galloping, Ennio Morricone-influenced album. The accompanying single "Preacher Man" featured frontman Carl McCoy's baritone growl over brothers Nod and Paul Wright's frenzied drums and hypnotic guitar squalls, along with Tony Pettitt's serpentine basslines. Á¢€Å"Preacher ManÁ¢€ became a goth club standard and was made into an amazing video – featuring chainsaws, fire, and mutant zombies.
[kml_flashembed movie="http://www.youtube.com/v/6xlE8A7Qu9M" width="600" height="344" allowfullscreen="true" fvars="fs=1" /]
The band's next two singles made it to the top of the UK indie charts in 1988 Á¢€" the malefic Á¢€Å"Blue WaterÁ¢€ and the Aleister Crowley influenced Á¢€Å"Moonchild.Á¢€ Carl McCoy's lyrical content began to include references to everything from H.P. Lovecraft to Ancient Sumerian mysticism to the Great Beast Crowley himself. The cover of their second album, 1988's The Nephilim, itself looks like some ancient tome of forbidden thought.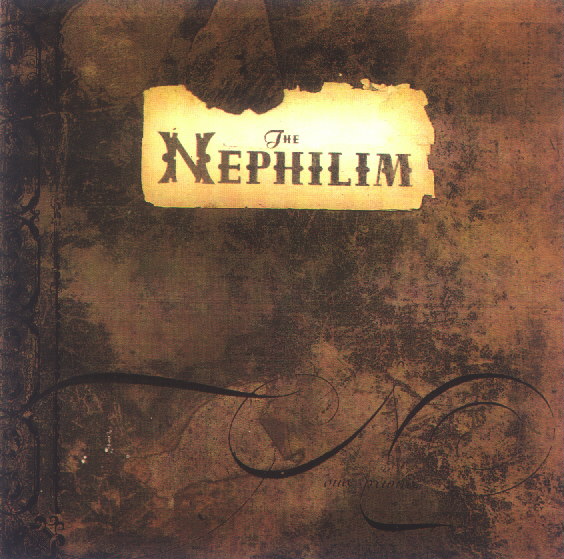 The Nephilim found the band working with a multi-layered palette of sound. Songs like Á¢€Å"PhobiaÁ¢€ and Á¢€Å"ShivaÁ¢€ rock with metallic intensity. Side two, with the moribund "Celebrate" and "Love Under WillÁ¢€ made for essential 3 a.m. on a school night listening with candles and incense. The album's finale, "Last Exit For the Lost," is an absolute epic, gaining intensity and building to a soaring and brilliant climax. One can't help but draw a comparison to Á¢€Å"The End,Á¢€ but where Jim Morrison wanted to fuck his mother and kill his father, Carl McCoy wants to warn us that indeed, "Cthulhu calls…"
[kml_flashembed movie="http://www.youtube.com/v/G8NMayki4Uc" width="600" height="344" allowfullscreen="true" fvars="fs=1" /]
1990's Elizium was produced by Pink Floyd sound engineer Andy Jackson. The single "Sumerland" found the band working their mojo over a shimmering "Run Like Hell" rhythmic backdrop. Elizium is a dense, conceptual affair, transcending the Á¢€Å"gothic rockÁ¢€ of their peers (the Cult, the Mission) and developing into a progressive maturity without straying too far from the original formula Á¢€" big guitars and scorched earth, and references to Chaos magic and Crowley.
For all its glorious heights and accompanying tour (the highlights were captured on 1991's Earth Inferno), Elizium would be the band's final Á¢€Å"trueÁ¢€ release. Carl McCoy, in typical frontman style, left the band in search of a new musical trail to blaze.
[kml_flashembed movie="http://www.youtube.com/v/ME2-gntRcAQ" width="600" height="344" allowfullscreen="true" fvars="fs=1" /]
Fields of the Nephilim has garnered a fiercely loyal fan base over the years. Neo-pagans, Sandman readers, and Á¢€Å"Weird WesternÁ¢€ fans continue to discover their music through the endless reissues and compilations of singles, greatest hits and live discs.
In Carl McCoy started an entirely new band called Á¢€Å"The Nefilim.Á¢€ They released one album in 1996, the metal-influenced Zoon, but he reverted back to the Fields of the Nephilim name for 2005's Mourning Sun. The album received some favorable press, but it is lacking in that classic Nephilim sound. A sound which his grumbly and growly intonations were merely one part of.
[kml_flashembed movie="http://www.youtube.com/v/XWT2xgzAJ-k" width="600" height="344" allowfullscreen="true" fvars="fs=1" /]