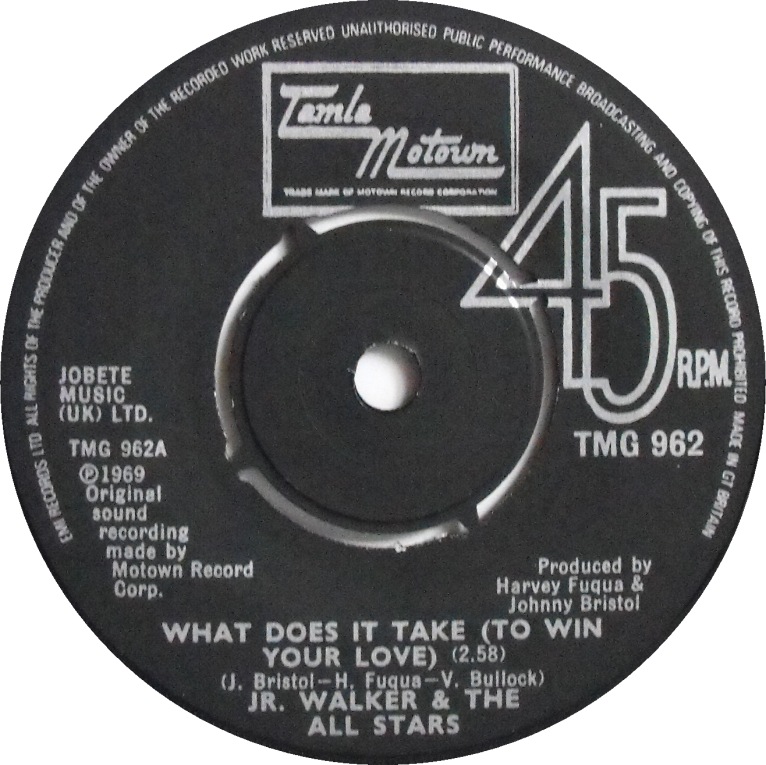 This week the Internet has been alight with reaction to the tragic death of E Street Band saxophonist Clarence Clemons. My own modest tribute here at Popdose has been part of a tidal wave of grief and sorrow. Hopefully the response has been cathartic for the writers, and comforting for the readers. I know that it's served that purpose for me.
The great Bruce Springsteen-oriented site Blogness on the Edge of Town has a whole page of links to stories about Clarence.
Today I thought it would be a good idea to use this column to feature a musician who was undoubtedly a powerful influence and inspiration for Clarence. Junior Walker, a rock and soul sax player one generation removed from Clarence, helped to build the tradition that future sax players would carry on. Just as Walker built on the work of King Curtis, and Clarence built on what Junior Walker did, future generations will have Clarence as a model.
Junior Walker was born in Arkansas, grew up in Indiana, and had his first band at age 14. Eventually the group moved to Battle Creek, MI, and changed their name from the Rhythm Rockers to the All Stars.
When the group began to record for Harvey Fuqua's Harvey label in 1961, their name was changed to Jr. Walker & the All Stars. Soon Harvey was bought by Motown where the All Stars recorded for the label's Soul imprint.
Berry Gordy himself produced their first hit, "Shotgun," in 1965. The record shot to #4 on the Hot 100 chart, and #1 on the R&B chart. Other hits followed including "(I'm A) Road Runner," "Shake and Fingerpop," and a cover of Marvin Gaye's "How Sweet It Is (To Be Loved By You)."
In 1969 Jr. Walker & the All Stars had a hit with "What Does It Take (To Win Your Love)".  At first Motown didn't want to release the single, which broke from the usual formula by featuring Walker on vocals as well as sax. Finally the company relented when DJs made the record popular, and the single eventually reached #4 on the Hot 100, and #1 on the R&B Chart.
The hits continued, and Walker sang more than he ever had. Jr. Walker & the All Stars had their last hit in 1972. Walker went solo in 1979, and that's him playing on the Foreigner hit "Urgent." In the early '80s he re-signed with Motown.
Junior Walker was inducted into the Rhythm and Blues Foundation in 1995. He died of cancer that same year. He was 64 years-old.
[kml_flashembed movie="http://www.youtube.com/v/YnhI_ECOAK4" width="600" height="344" allowfullscreen="true" fvars="fs=1" /]