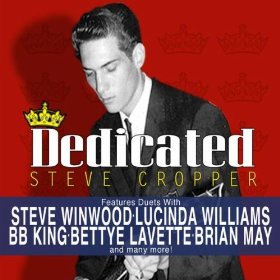 First of all, I want to thank everyone who entered the Stax Remasters contest last week. It's good to know that classic soul has so many fans, and it's gratifying to know that you are reading and responding to this column. It is truly a labor of love for me, and there is a lot more great music to come, along with the occasional contest.
In the past I've discussed the many ways in which I find material for Soul Serenade. Suggestions come from the various social media outlets and musically astute friends, but sometimes it's something that I hear in the air. That is the case this week. Like many long time XM Satellite Radio subscribers, I have been known to bitch about the quality of the programming since the merger (actually a takeover) with Sirius. The biggest problem is that as subscription rates have increased, playlist sizes have been shrinking. The free-form, wild west nature of XM has been transformed into something more commercially palatable, and that's not a good thing as far as I'm concerned. There is, however, still plenty of good music to be found on the combined platform, and for the time being, it's still commercial-free.
One XM station that has survived the transition is Soul Town. Non-stop classic soul music, 24 hours a day, seven days a week. Sounds something like paradise to me, and I'm a frequent listener. It was at Soul Town that I heard this week's featured song, "Dedicated To The One I Love" by the Temprees.
It's fitting to follow up last week's popular Stax extravaganza with another Stax release, albeit one that was released in 1972 on We Produce, a Stax subsidiary. The song of course, is a massively popular one. It was written by Lowman Pauling and Ralph Bass, and originally recorded by the 5 Royales. Pauling played guitar for the group, and Bass produced the record. There have been many cover versions over the years, including a one that was a modest hit for the Shirelles in 1961. The biggest hit cover by far though was the Mamas & the Papas version, which reached all the way to #2 on the Billboard Hot 100 in 1967.
The Temprees were a vocal trio from Memphis who were popular in the '70s. Their biggest moment by far was an appearance in front of over 100,000 people at the legendary Wattstax Festival in 1972. Their cover of "Dedicated" wasn't a huge hit, only making it to #93 on the Hot 100 in 1972, but when I heard it on Soul Town, I thought that they brought something distinctive to a song which was, after all, very familiar to music fans by that time. The Temprees effectively re-imagined the song as an extended slow-burning ballad featuring the falsetto vocals of Jasper "Jabbo" Phillips.
Here are the Temprees appearing on Soul Train, performing their 1974 single "Love's Maze."
[kml_flashembed movie="http://www.youtube.com/v/ZGeCh_OSsrg" width="425" height="344" allowfullscreen="true" fvars="fs=1" /]