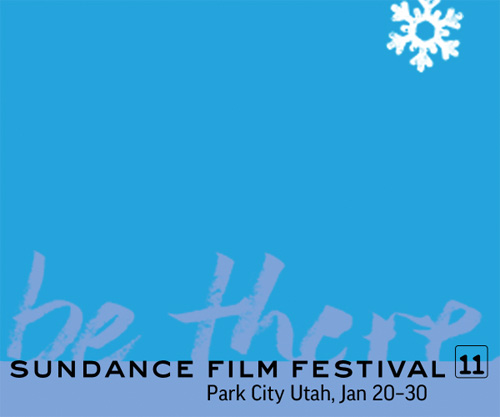 Sundance Film Festival, I wish I could be there.
Right now, I am suffering from a severe case of a disease I call  Sundance Envy. Symptoms of this malady, which only manifests annually in late January, include:
Obsessively reading blogs and Twitter updates about all things related to the festival.
Clicking "want to see" on the Flixster profiles of films that are premiering at Sundance that friends and trusted critics are raving about (also, adding them to my Netflix "saved" queue, when possible).
Looking at as many pictures taken at the festival as I can, including pictures taken by friends who are there, strangers and pros — I do not discriminate when it comes to enjoying Sundance photographs.
Becoming obsessed with independent film in general and seeking out movies that have premiered at past Sundance festivals that I haven't seen yet.
Trying desperately to figure out what I have to do to make sure I get to next year's festival and telling myself over and over "you're going," even when I know that it's probably not financially possible unless a miracle of some sort happens.
Since I can't be at the festival this year to report on the eleventy million films I'm seeing, I figured I'd tell you about the films I've been keeping track of that I want to see if and when they get released — and most of these will get a release date. Luckily, a few of films I'm anxious to see — Kaboom, Septien, These Amazing Shadows, Mad Bastards, and Uncle Kent — are available on-demand right now for a very reasonable price, so I plan on checking them out soon. I'm happy that Sundance is doing this because who knows if these movies will open where I live. My guess is, for most of them, probably not.
OK, here we go with my list, and I know it's going to grow as I learn more about the other films screening at the festival, or remember films that I've forgotten I'm excited about (SO MANY MOVIES).  Some of these films are making their world premiere at the 2011 festival, some are making their U.S. premiere and some have already played at other stops on the festival circuit.
Most Anticipated By Me:
Take Shelter — I'm a little obsessed with Michael Shannon. I've been fascinated by every performance I've seen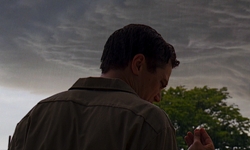 him give and I'm particularly enthralled with his portrayal of federal agent Nelson Van Alden on the wonderful HBO series Boardwalk Empire. He's one of those actors whose performance can take an otherwise crappy movie and make it amazing (i.e. Bug). So, without even reading Take Shelter's synopsis — an Ohio husband and father questions whether his terrifying dreams of an apocalyptic storm are real or the onset of an inherited mental illness he's feared his whole life — I was 100% sold.
Win Win — I am a huge fan of the films Tom McCarthy has written and directed — The Station Agent and The Visitor were among my favorite films of the years in which they were released. I'm really looking forward to seeing his latest, about an attorney, played by Paul Giamatti, who moonlights as a high school wrestling coach. He unwittingly discovers a star athlete, but when the boy's mother turns up, broke and straight out of rehab, she threatens to ruin everything good that has happened to her son and his coach. Amy Ryan, who is finding her way onto my list of favorite actresses, Jeffrey Tambor and Bobby Cannavale also star.
My Idiot Brother — You might have heard the buzz about this film even if you haven't been following the goings-on at the festival, namely because of its cast, which includes indie darling Zooey Deschanel and Hollywood fave Paul Rudd. Rudd plays Ned, the titular idiot brother, who, after serving jail time for dealing pot, moves in with each of his three sisters in order to attempt to straighten out his life. The sisters soon find out that by agreeing to help their brother, they've introduced a level of chaos into their lives that the didn't plan for. Also starring Elizabeth Banks, Emily Mortimer and Kathryn Hahn, this sounds like one of the more mainstream films to premiere at the festival and, from what I've heard, will probably be a big hit upon its release.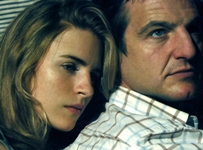 Another Earth — As a total space nerd and a fan of character-driven indie films, I am fascinated by the premise of Another Earth. On the eve of the discovery of a planet that is thought to be a "duplicate Earth," a horrible tragedy alters the lives of two strangers, who begin an unlikely love affair. I've read great reviews of this sci-fi drama, which is directed by Mike Cahill and co-written by Cahill and Brit Marling, who also stars. Fox Searchlight has picked up the English-speaking territory rights for the film, but I don't know how wide of a release it'll get. I just hope I get to see it on the big screen.
The Guard — I've been hearing that this is one of the best films of the festival, due in large part to the performance of Brendan Gleeson. I thought Gleeson was the best thing about In Bruges, so I can't wait to see him in this film. He plays Gerry Boyle,  a small-town Irish cop who has a caustic personality, a subversive sense of humor and a fondness for hookers. When a straight-laced FBI agent, played by Don Cheadle, arrives to investigate an international drug-smuggling ring,  Boyle initially has no interest in assisting and enjoys giving the agent a hard time. But a string of strange occurrences eventually pulls him into the investigation.
Like Crazy — The first big sale at the festival — Paramount acquired the rights for $4 million — Like Crazy is turning out to be one of the hottest films to premiere at Sundance. It stars Anton Yelchin and Felicity Jones as a young American man and a young British woman who meet in college and fall in love, but must cope with a long distanced relationshiop when she must leave the country. I've been hearing this compared to Blue Valentine, though no mention of any controversial sex scenes.
The Future — I really loved Miranda July's first film, Me and You and Everyone We Know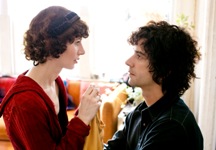 (which you can rent for $.99 for a limited time at SundanceNOW with the promo code MEANDYOUPROMO), so I was really excited to hear that her latest film would be premiering at Sundance.
The film's plot sounds kind of crazy, yet distinctively July. It's about a couple, Sophie and Jason (July and Hamish Linklater), who decide to adopt a terminally ill stray cat — a cat that NARRATES THE MOVIE. Terrified of the responsibility of caring for the needy cat, whose name is Paw Paw, Sophie and Jason decide to quit their jobs and take the month they have left alone before adopting the cat to live their lives to the fullest and discover themselves. Sounds fascinating, to say the least. Bonus: Popdose favorite Jon Brion composed the film's score.
Resurrect Dead: The Mystery of the Toynbee Tiles — This documentary, directed by Jon Foy, attempts to uncover the meaning of the Toynbee Tiles — hundreds of cryptic tiled messages that have appeared in city streets across the United States and South America for years. I admit that I've never heard seen one of the Toynbee Tiles nor have I heard about the mystery that surrounds them. However, I'm obsessed with documentaries about art, particularly street art, so I'm all about this.
Terri — Jacob Wysocki stars as an orphaned and alienated teenager who is befriended by the vice principal at his school (John C. Reilly) who understands what Terri is going through and tries to help him overcome his difficulties. My friend, Dor, said this is one of the best movies she's seen at the festival, thus far, and I trust her judgment.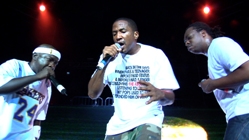 Beats, Rhymes and Life: The Travels of A Tribe Called Quest — The documentary about groundbreaking hip-hop group A Tribe Called Quest, directed by actor Michael Rapaport, has been the subject of some controversy since rapper and ATCQ member Q-Tip came out last year saying he was not a fan of the final cut of the film. Apparently, the rift between members of the Tribe and Rappaport remained as the film made its debut at the festival earlier this week. Despite the brouhaha — or maybe because of it — I'm really curious about this one and I hope it gets a wide release.
Other Films I'm Looking Forward To Seeing:
The Details
Martha Marcy May Marlene
The Lie
Page One: A Year Inside the New York Times
The Greatest Movie Ever Sold
Shut Up Little Man! An Audio Misadventure
Sing Your Song
Ticket to Paradise
The Bengali Detective
Project Nim
Magic Trip
Rebirth
Corman's World: Exploits of a Hollywood Rebel