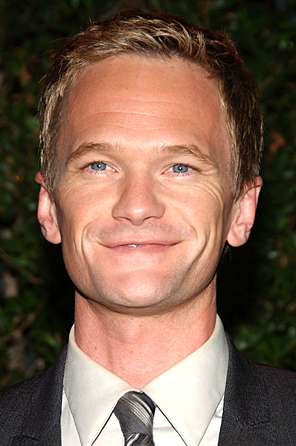 I get it, very few non-theatre people give a good god damn about the Tony Awards. But let's assume that if you're reading this post, you do in fact have an interest in the commercial theatre world, or at least a secret affinity for show tunes. Last year, 7 million people tuned in. I assume this year's ceremony will draw a decent crowd for the following reasons: there were scads of celebrities on Broadway this season (Ben Stiller, Al Pacino, Francis McDormand, Daniel Radcliffe, Billy Crudup…), the ever-affable Neil Patrick Harris is hosting, and doesn't everyone want a glimpse of The Book of Mormon?
A partial list of nominees is below, along with my pics for the winners (you know, for those office Tony pools). You can watch the show live on Sunday, June 12th beginning at 6PM. Click on the links to read full reviews written by myself and my colleagues at Theasy.com.
BEST PLAY
Good People
Jerusalem
The Motherf**ker With the Hat
War Horse
I'm banking on Good People. David Lindsay-Abaire's script is so poignant and so socially relevant, while at the same time genuinely funny and entertaining. Intellectual engagement and humor rarely go together this well.
BEST MUSICAL
The Book of Mormon
Catch Me if You Can
The Scottsboro Boys
Sister Act
The Book of Mormon will likely win this, because not only has it been critically lauded by nearly every voice in arts journalism, but it announced a national tour, which means producers have decided that it is commercially viable outside of New York City. Financial success doesn't always indicate Tony gold, but with a title like "Best Musical," you're going to want the show to run for a long, long time. And, you know, Tony voters are comprised of producers. That said, The Book of Mormon is fabulous and completely deserving of the highest Tony prize…although there will always be a soft spot in my heart for The Scottsboro Boys.
BEST REVIVAL OF A PLAY
Arcadia
The Importance of Being Earnest
The Merchant of Venice
The Normal Heart
I'm going with The Normal Heart, although The Merchant of Venice could grab this one. I admittedly haven't seen either (the former just opened and I haven't had a chance to see it, and the latter was consistently sold our during its limited engagement last fall). But the response has been very positive for Larry Kramer's The Normal Heart, one of the first plays that tackled AIDS.
BEST REVIVAL OF A MUSICAL
Anything Goes
How to Succeed in Business Without Really Trying
The Tony could go to either one of these shows, both of which have been well-received since opening in early 2011. If I had to pick, I'd go with How to Succeed, but just because it's a little flashier and maybe more fun. But both will likely have long Broadway lives. The best part of this category is that there are only two contenders. A season with more original musicals than revivals?! That's something to celebrate.
BEST PERFORMANCE BY AN ACTOR IN A LEADING ROLE IN A PLAY
Brian Bedford (The Importance of Being Earnest)
Bobby Cannavale (The Motherf**ker with the Hat)
Joe Mantello (The Normal Heart)
Al Pacino (The Merchant of Venice)
Mark Rylance (Jerusalem)
Rylance will take this one, though in a different year it could be any of them. This is stiff competition.
BEST PERFORMANCE BY AN ACTRESS IN A LEADING ROLE IN A PLAY
Nina Arianda (Born Yesterday)
Frances McDormand (Good People)
Lily Rabe (The Merchant of Venice)
Vanessa Redgrave (Driving Miss Daisy)
Hannah Yelland (Brief Encounter)
My vote goes to Lily Rabe, but Frances McDormand could also win. According to Born Yesterday's reviews Nina Arianda should win, but she's relatively new to the Broadway world and will likely have plenty of other opportunities for statue-owning down the road.
BEST PERFORMANCE BY AN ACTOR IN A LEADING ROLE IN A MUSICAL
Norbert Leo Butz (Catch Me If You Can)
Josh Gad (The Book of Mormon)
Joshua Henry (The Scottsboro Boys)
Andrew Rannells (The Book of Mormon)
Tony Sheldon (Priscilla Queen of the Desert)
Josh Gad will likely take this one, because he's largely responsible for what make The Book of Mormon work on stage. His comic chops bring the show to life, and although his counterpart Andrew Rannells is also crazy talented, he's often the straight man to Gad's unpredictable Elder Cunningham.
BEST PERFORMANCE BY AN ACTRESS IN A LEADING ROLE IN A MUSICAL
Sutton Foster (Anything Goes)
Beth Leavel (Baby It's You!)
Patina Miller (Sister Act)
Donna Murphy (The People in the Picture)
Yeahhhhh, I got nothing on this category. Sorry, you're on your own.