The Newport Folk and Jazz Festivals are wonderful annual events, but they are hardly the only music festivals that take place in my new home state of Rhode Island. A couple of weeks ago I had the chance to attend the Rhythm & Roots Festival in nearby Charlestown, RI for the first time.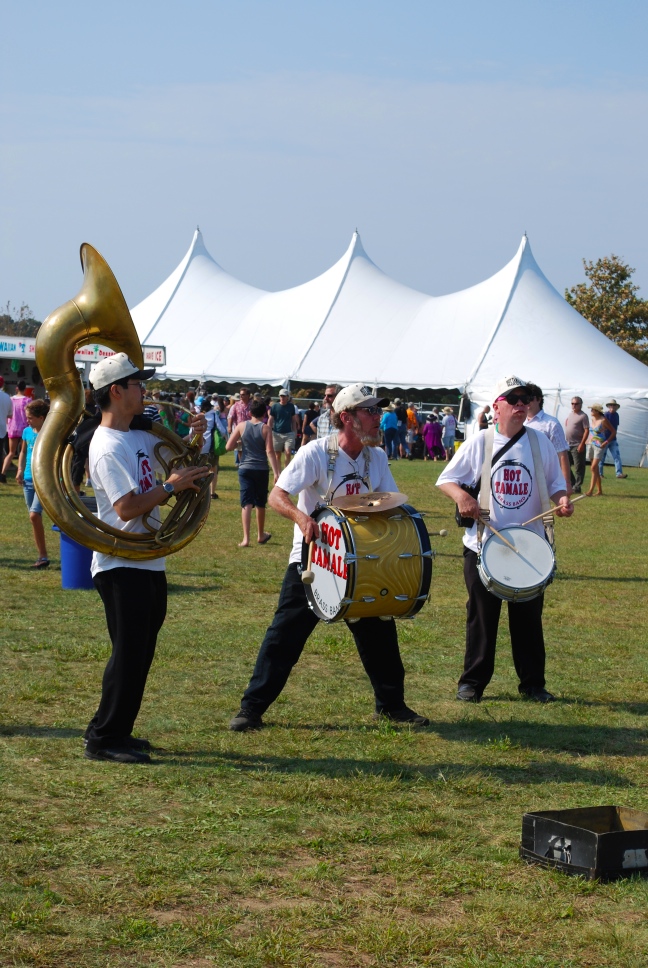 This year marked the 14th edition of Rhythm & Roots. The festival features four stages, including one that is in a pavilion set aside especially for the dancers. That one was packed all day on Saturday as band after band tried to wear the dancers out, but they never did. There's a kid's stage too, and a good crop of vendors and feeders. Predictably, the lines for beer and Cajun food were the longest. There was also a brass band called Hot Tamale strolling around the grounds making people happy.
I focused most of my attention on the main stage were three artists that I was anxious to see were scheduled to appear. Somehow, and I don't know how since I've always been a fan, I've never seen Richard Thompson live. I could kick myself for what I've been missing.
Thompson played a brilliant solo acoustic set that went all the way back to Shoot Out the Lights for "Walking On a Wire," and also included classics like "When the Spell Is Broken," "Valerie," "1952 Vincent Black Lightning," and "I Feel So Good." It's hard to say what appreciated more; Thompson's wonderful guitar playing, his passionate vocals, or his sardonic between songs patter. It took me a long time to see Richard Thompson for the first time. I guarantee it won't take as long for me to see him again.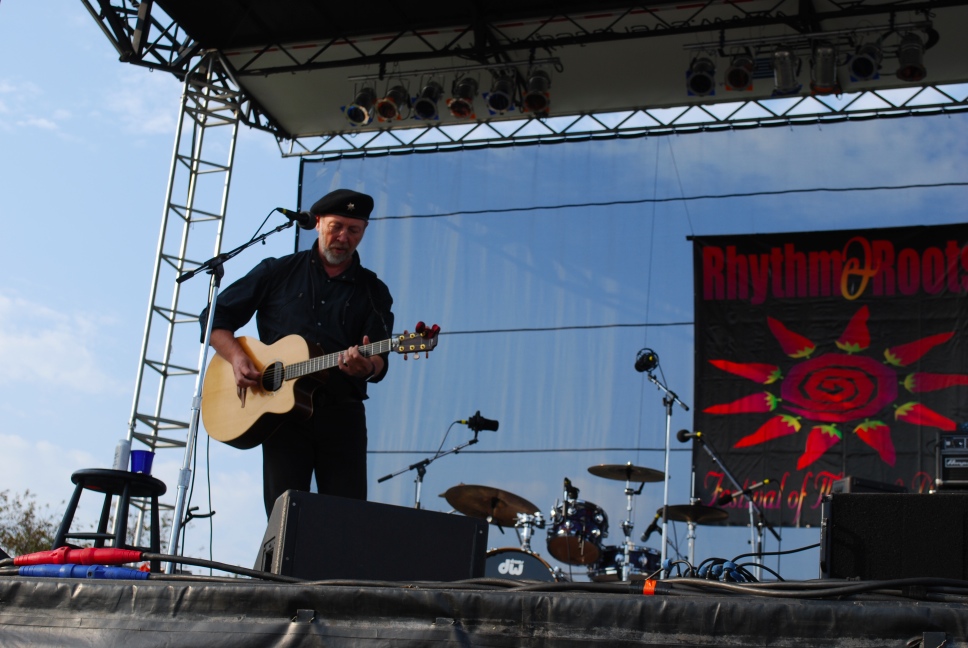 After a fine if somewhat sedate set from Cajun music masters Steve Riley & the Mamou Playboys, it was time for Raul Malo to take the stage as the sun went down over southern Rhode Island. I'm sort of a casual fan of Malo. I liked some of his work in the Mavericks, and some of his solo stuff, but I wouldn't say that I've followed his career closely. That's something else I'm going to fix as a result of seeing him at Rhythm & Roots.
I think the crowd was as uncertain as I was when Malo took the stage with his fine band, but it didn't take long for him to win them, and me over. As you might expect, he dragged out his big Mavericks hit "Dance the Night Away," and it was a big hit all over again. Other highlights of his set included "Moonlight Kiss," a great cover of Roy Orbison's "Only the Lonely" sung in Spanish, and a powerful version of the Cuban anthem "Guantanamera."
The headliner, and closing act on the main stage on that Saturday was the inimitable Steve Earle. Performing with his band the Duke and the Duchesses (which includes Earle's wife Allison Moorer), Earle once again reminded everyone of why he is one of America's greatest songwriters. Political commentary is always a part of Earle's show too, but it was very well-reasoned, never overdone, and seemed to strike just the right chord with the New England crowd.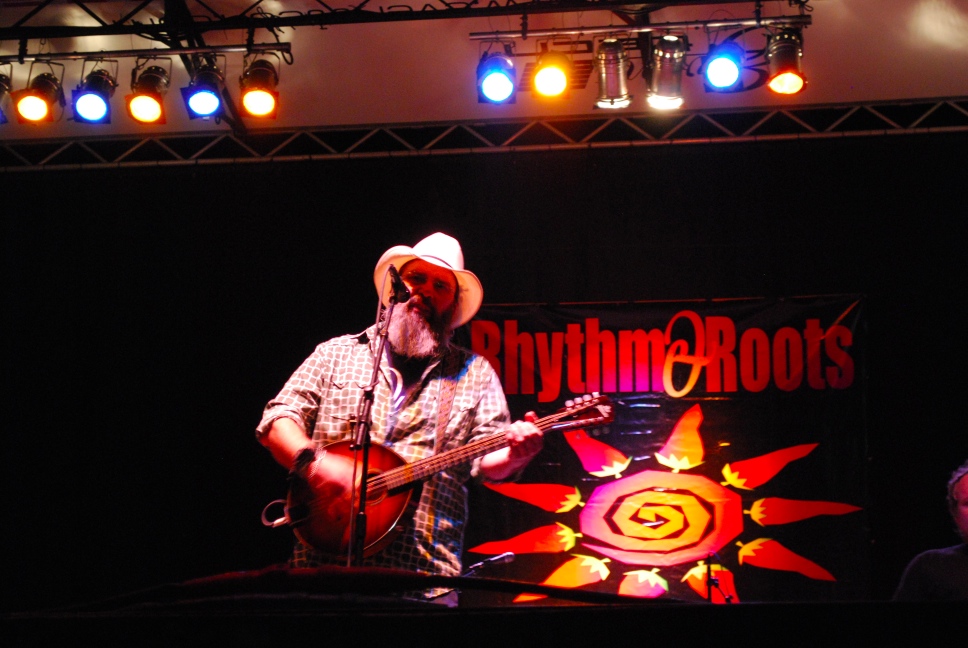 It's hard to pick out just a few highlights because it was a set full of them. There were a number of selections from his most recent album I'll Never Get Out of This World Alive including "Little Emperor," "The Gulf of Mexico," "Molly-O,"and "Meet Me in the Alleyway."
From other parts of Earle's career came indelible songs like "Guitar Town," "Copperhead Road," "The Mountain," "The Revolution Starts Now" (which Earle introduced by proclaiming "Fuck BP!"), and "Taneytown." There was also a show stopping performance of Sam Cooke's "A Change is Gonna Come" from Moorer, and a beautiful duet by couple on "Heaven Or Hell."
There was a lot of other fine music that day. I've given you my personal highlights. It was my first Rhythm & Roots Festival, and it was a completely enjoyable experience. I'm already looking forward to next year.
Photos by Nicole Vanasse