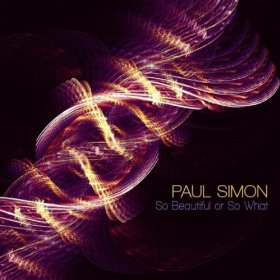 The late Frank Zappa was fond of a quote from the equally late Edgar Varese. The French composer said "the modern day composer refuses to die." It's been on my mind a lot recently.
There is a lot of music out there these days. More than at any other time in my life, and I lived through the '60s. It's not all great, or even good, but if you know where to dig, you can unearth the good stuff.
The question is, where do you find the time to dig? And having uncovered the new treasures, where do you find the time to listen to it all? There are so many things vying for our attention these days (and I'm a single man without the responsibilities of family), that it's hard to keep up. My mailbox, both physical and virtual, is filled daily with pleas for attention from musicians, publicists, and record labels. To some extent, I've given up.
Inspired by our leader here at Popdose, Jeff Giles, I am cutting way down on the amount of CD reviews that I do. In this day and age, with all of the tools at our disposal, who needs gatekeepers to tell us what music we should be listening to? Instead of reading about it, you can just go and listen. In my opinion, that is a good thing.
I love music, but the pressures of reviewing CDs have definitely cut into that enjoyment. I want to listen to the music that I love, and not have to worry about having something prepared for release day. There are a lot of contemporary artists that I like, but more and more I'm finding my pleasure in the music that has always delighted me. That's one reason I write my Soul Serenade column each week. It's a pure labor of love for me.
Ok, this was supposed to be a review of the new Paul Simon album, So Beautiful or So What (Concord Music Group). Hang in there, this all ties together. Let's harken back to that Varese quote that started this thing. My point is that there is great new music coming from artists who have been at it for 40 years or more. Recently, the Popdose staff had a discussion about artists who have retained their credibility through many decades, and are still making good music. It was quite an impressive list.
Last week we had a fine new album from Robbie Robertson. This week we get Paul Simon's best album in many years. We've come to expect sophisticated songwriting, and more recently exotic sounds and rhythms from Paul Simon. All of that is in attendance on So Beautiful. What sets the album apart is the quality of this set of songs, and Simon's ongoing desire to create interesting frames for his work.
The centerpiece for Simon's new album is the stunning "Love and Hard Times." The song tells of a courtesy call to earth paid by God and his only son one Sunday morning. Soon, the restless Lord is ready to leave because "there are galaxies yet to be born, creation is never done." At that point the song then shifts to an exploration of the love and hard times that He leaves behind. Simon is working the high wire here, traveling into territory that other songwriters rarely enter. "Love and Hard Times" is one of the finest achievements of Paul Simon's career, and that is saying something.
Elsewhere, Simon makes what may be his first foray into Indian music with the shimmering "Dazzling Blue." There's "Rewrite," the story of a Vietnam vet at work on his screenplay, and the profound, probing "Questions For the Angels."
The legendary producer Phil Ramone started working with Simon back in the '70s. Together they made albums like the 1976 Album of the Year, Still Crazy After All These Years. It's been awhile since Simon and Ramone have worked together, but their partnership has resumed without missing a beat. I wouldn't be surprised if Grammy-voters decide that So Beautiful or So What is the Album of the Year for 2011. Based on the what I've heard in this still young year, it would get my vote.
[kml_flashembed movie="http://www.youtube.com/v/E652VTb2ubI" width="600" height="344" allowfullscreen="true" fvars="fs=1" /]