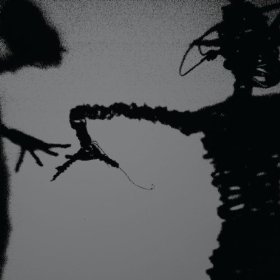 In the credits for the new Twilight Singers album, Dynamite Steps (Sub Pop), the following line appears:
"Shot on location in Los Angeles, Joshua Tree & Arcadia, CA, New Orleans & Bogalusa, LA."
Normally this would seem to be a pretty pretentious statement to make when listing the recording locations for a rock and roll album. Not in this case. Dynamite Steps has the kind of wide-screen, epic cinematic qualities that make the film allusion completely apt.
The Twilight Singers began as a side project for Greg Dulli, a respite from his day job as the frontman for the Afghan Whigs. That side project has now turned into a rock and roll juggernaut that has released two of the best albums of the last five years. Oh, and by the way, you can add the 2008 release Saturnalia by the Gutter Twins, Dulli's side project with Mark Lanegan, to make it three great albums for Dulli in the last five years. The Twilight Singers are essentially a solo project for Dulli that finds him collaborating with a shifting cast of musicians.
This is dark music, full of squalling guitars, swirling strings, sizzling electronic textures, and of course good old bass and drums. The lyrics aren't meant to be understood on a line by line basis, but rather to present a big picture, and it isn't a pretty one. In an alternate, or maybe I should say alternative, world, Greg Dulli would be a superstar, and even in this world he is for people like me. If his reputation is to be believed, it may be that his personal issues have kept him from grabbing the brass ring. The good news is that while Dynamite Steps is a dark tale, it comes by its darkness through confession, and through confession there is redemption.
When Dulli and longtime collaborator Lanegan intone "There's something at work here, there's something at work here, there's something at work here … chalk circles around your body" on "Be Invited," it's enough to make the hair stand up on the back of your neck. But that's followed by "Waves" in which Dulli describes being "suspended from the nail – shattered beyond the pale." Powerful stuff. The scathingly ironic power ballad "Get Lucky" is followed closely by the pounding "On the Corner" with its insistent piano right hand that is right out of the "I Wanna Be Your Dog" playbook, then the eerily prescient "Gunshots" ("gunshots, baby, let's cut through the crowd"). It is the most powerful one-two gut shot that I've heard in years. There is also a great duet with fellow maverick Ani DiFranco called "Blackbird and the Fox."
In 2006, the previous album Twilight Singers album, Powder Burns, was my runaway choice for Album of the Year. There was simply nothing else close. I know it's early in 2011, but Dynamite Steps has upped the ante yet again, and is clearly the best album of the young year. I expect it to be at or near the top of my list come December. I don't often come right out and say this, but I urge you to get this album, today, right now. If you think I'm being overly effusive in my praise, give it a good listen, and go back and listen to Powder Burns while you're at it. Then come back here and tell me I'm wrong.
[kml_flashembed movie="http://www.youtube.com/v/IWoe6S0LMLQ" width="600" height="344" allowfullscreen="true" fvars="fs=1" /]