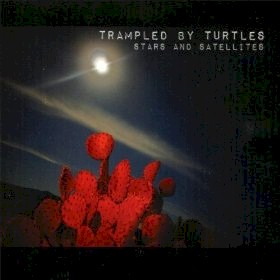 See, I have this friend. For the last eight months or so, there's been a slow-motion car crash unfolding in his head, a mid-level disturbance in the limbic system, a real hardcore existential upheaval. I'm worried for him; it makes me sad to see the whole thing transpire. It started back in September; we had a flood in these parts, a once-in-a-generation, get-thee-to-the-ark kinda deal, and my friend's home heaved and sighed and leaked and broke and filled up with all manner of filth, and he— Well, he sort of snapped. Something inside his head switched off, or maybe on, or broke, or did something else nasty to his circuitry. I understand it, to a point; home is not a home when you don't feel safe in it. Or particularly happy.
Anyway, I think my friend walked the plank and sank into something deep and nasty. Started drinking a bit more than usual. Knew things weren't right, but seemed powerless to halt the regress. He didn't feel like doing much of anything. He's a poet, and he's written no poems in all this time. He's a reader, and has barely cracked a book. He binges on things that aren't good for him to binge on, and he knows it. Still, he takes it all in. Not much to do but sit and stare at walls or at the ceiling that leaked, or at the hands that betray him with their slothfulness. There's something in that head of his that needs to come out—he knows it. He's too tired or anesthetized to go looking for it.
Yes, he takes it all in. He pointed me to the first track on the new record by the excellently named Trampled by Turtles, for example. The song is called "Midnight on the Interstate," and he says they got it right, incontrovertibly right. Says he could have written it himself—all the details are down, are true. So I listened to the track; the first verse hits hard, but subtly:
Late night, midnight on the interstate
And I didn't feel so great
Until I saw the city
And I was younger, and open like a child
Man it's been a while
Since I felt that way
More and more I hesitate
'Cause I don't know
There's a koan-like simplicity that masks a depth that hangs just beneath the surface of the song, of the words. It's apparent my friend gets it. He gets the music, too—the fiddle and guitars and banjo, the tools of the bluegrass musician's trade. Trampled by Turtles has apparently been around for the better part of a decade; the band's previous record, Palomino, was on the bluegrass charts for over a year, and they've played on the biggest festival stages the U.S. has to offer. I don't listen to too much bluegrass, though (to my own detriment), so I was caught unawares.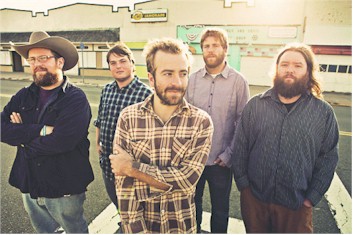 Well, I'm aware now. Much of Stars and Satellites hews very close to the slow 'n' tingly template established by "Midnight on the Interstate"—sort of like Springsteen's Nebraska, as played by the Avett Brothers or Bon-by-God-Iver. I don't know how well poignant, deliberately paced tracks like "Alone" or "Beautiful" will play at bluegrass festivals (unless they're played under a starless sky, with a very real threat of rain, in which case they'll be perfect), but when engaged in a darkened room, at night, when they provide the soundtrack to a thousand recriminations and best-forgotten memories, they are immensely effective.
The most desperate moment on the record falls to "Widower's Heart." Woe be to the heartbroken, half-drunk listener who stumbles upon this one at the wrong/appropriate moment and hears the mournfulness drip from every corner of the song, every instrument, every word. Don't believe me? I give you the song's second verse:
I turned to say I'm sorry and I tried to explain
But the room it was empty and bitter and drained
No songs from the angels, no blood in my veins
Could ever replace you and here I remain
Where does anyone get off being that articulate about being that sad? And the sound that surrounds the voice singing those words so artfully complements the proceedings, it's impossible to imagine the sentiment being expressed in any other fashion.
It's not all gloom, though. Trampled by Turtles plays bluegrass, after all, so there are some up-tempo hoe-down tunes, just to make things interesting. The instrumentals "Risk" and "Don't Look Down," in particular, give the band room to show off their considerable chops. Still, even the fast songs have a kind of slowness to them—a calmness in the midst of a whipping wind of stringed sound.
But I go back to my friend, and to "Midnight on the Interstate," and I think about the last verse of the song:
Mostly sober
Sometimes I change my mind
And I don't have the time
No, we never do
I hear it and I understand my friend's helplessness, but I'm heartened by the last words the band sings before the extended coda:
Love and love and nothing else
It's all I need
I'm heartened because there's a recognition of the essential element in life—love, the one thing that keeps us moving forward, even when we cannot feel the progress ourselves. I hope my friend understands what the band apparently understands. I think he does.