When you're a politics junkie like I am, but live in a state as resolutely blue as California, it's easy to envy folks in other states who spend their leap years on the front lines of presidential campaigns that I'm doomed to watch from afar. Compounding my covetousness is the fact that I've lived for the last nine years in conservative Ventura County, in a congressional and state-assembly district that has long been exquisitely gerrymandered to keep electing Republicans in races that weren't even vaguely competitive.
Happily, though, this year we V.C. suburbanites — thanks to the mad genius of California's notoriously fickle voters — find ourselves smack-dab in the middle of one of the nation's most captivating congressional races. It's a campaign that promises to be a real humdinger, bringing together many of the discordant, corrupting, frustrating and fascinating linchpins of contemporary political combat: voter initiatives and their consequences, a game-changing redistricting, an open seat, an influx of party and PAC money, a grudge match between longtime rivals, special-interest jockeying … and even a well-liked independent with an excellent chance of winning, who plans to spend the campaign blasting the partisan logjams in both Washington and Sacramento.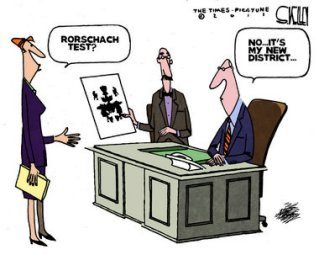 There are plenty of races around the country that are being transformed by redistricting and retirements, or merely by the voters' shifting moods. But this  campaign, here in my home district, is so intriguing for so many reasons that — at least until the June 10 primary, and hopefully right through November — I can't imagine a better use for this space than to delve into the intricacies of the candidates' positioning on issues, and in relation to one another; the strategic and financial maneuverings of the local and national parties, as well as the outside groups that currently are plotting to plow money into the race; and the electorate, locally and statewide, that (brilliantly or foolishly) created the scenario that's playing out. Sure, it's a local race for one congressional seat — but it's also a laboratory for trends that are shaking up politics nationwide. And with control of Congress very much up in the air this fall, every competitive race comes with very high stakes.
First, let's explore how the race got to its current point:
In 2008 and 2010, Californians passed a pair of ballot initiatives taking the process of drawing new legislative districts out of the hands of Sacramento politicians, who had perfected the art of creating airtight partisan lines to ensure their own survival. Voters instead entrusted the task to a non-partisan commission made up of everyday citizens. Meanwhile, a third initiative ditched the state's traditional primary-election system in favor of open primaries — in which all candidates for a particular office appear on the same initial ballot, with the top two vote-getters (regardless of party affiliation) moving on to the general election.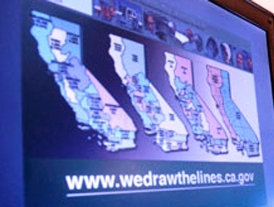 These changes were pitched as fixes for California's dysfunctional political cesspool — and trust me, our cesspool is more fetid than your cesspool, wherever you are (unless you're in Louisiana, maybe). The redistricting commission seems to have done its job with precisely the unblinking neutrality intended, eliminating many of the more preposterous gerrymanders and creating districts across the state that, for the first time in years, are forcing incumbents of both parties to actually work to defend their seats…
…or else decide not to defend them at all. As it's turned out, so many members of California's congressional delegation are retiring this year that state leaders of both parties (most prominently Nancy Pelosi) have begun lamenting our impending loss of seniority (and influence) in the Capitol. Among those heading for the exits is Ventura County's 13-term Republican congressman, the immigration-obsessed and thoroughly undistinguished Elton Gallegly, who previously tried to retire in 2006 before Karl Rove personally bullied him into remaining on the ballot. His departure leaves an open seat in a district that has shifted this year from a 15-point GOP edge among registered voters to a 6-point advantage for Democrats. Even more telling, the new district split by a single percentage point in the last gubernatorial election.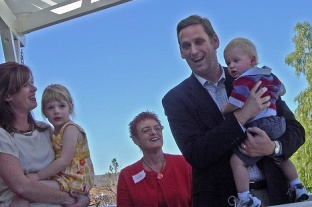 Rushing in to fill the void on the Republican side, to absolutely no one's surprise, was state senator Tony Strickland — half of a husband-and-wife tag team that has long sought to dominate local politics. He served in the state assembly from 1999-2004, and when he was term-limited out of the post, his wife Audra took his place. But when Audra herself completed her last term two years ago, a funny thing happened on the way to Strickland ubiquity — she chose to challenge a popular, independent-minded incumbent county supervisor, ran a nasty and partisan campaign for a job that is, by law, nonpartisan … and ended up losing badly.
The woman who beat her was former Thousand Oaks mayor Linda Parks — and wouldn't you know it, now Parks has set her sights on taking down another Strickland, and moving to Washington herself. What's most compelling about Parks' candidacy isn't the promise of an ugly and personal battle with the Stricklands — it's the route she's taking to reach that battle. The moderate Parks has been a registered Republican for years, ever since she first ran for city council in conservative Thousand Oaks. But when she announced her candidacy for Congress this winter, she spent a month teasing the electorate — would she challenge Strickland for Republican supremacy? would she revert to her long-ago status as a Democrat? — before finally choosing to run as an independent.
There's been plenty of speculation since then about whether Parks' move was made with (non)ideological sincerity, or with cool electoral calculation. Typically, of course, independents have difficulty battling the party-endorsed candidates' financial and organizational resources. But Parks has higher name recognition than most of her opponents, not to mention a history of using non-partisanship to her advantage. And in an open primary she may, in fact, be more likely to make the top two in a traditionally GOP-leaning district by splitting the difference, rather than by becoming a Democrat. In any case, since her announcement the unshackled Parks has worn her independence as a badge of honor, sweetly savaging rivals on both sides for their special-interest ties and — most controversially — refusing to state which party she'll caucus with, or whether she'll vote for John Boehner or Pelosi as Speaker of the House, should she be elected. I'll have plenty more to say about all of that in my next column.
As if Parks' unusual stance, and her blood feud with the Stricklands, were not enough to keep the campaign cauldron at a boil, her prospects for success in the open primary have received a boost from the muddled and contentious state of affairs among local Democrats. Several stepped up for the race, then dropped out, before and after Gallegly's retirement — including a colleague of Parks' on the Board of Supervisors who was considered the party favorite until he quit last month. The local party, perhaps unprepared to deal with the first campaign in years in which it actually has a fighting chance, has been unable to settle on an endorsement — leaving no fewer than four Democrats on the primary ballot, most of them representing constituencies potentially big enough to split the progressive vote, propel Strickland and Parks into a Dem-free general election … and, if November plays out as closely as projected across the nation, possibly even deny the Democrats an opportunity to retake the House.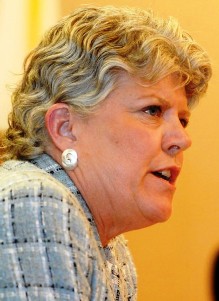 The closest thing to a Democratic-establishment favorite is Julia Brownley, a state assemblywoman with an impressive record, lots of friends in high places, and just one problem: Until very recently, she lived in Santa Monica. She is a viable candidate in the redrawn congressional district because it includes towns she has served in the assembly. Still, despite her move into the district this winter, she faces inevitable charges of carpetbagging — and, in an area as politically conservative as Ventura County, she is already being pilloried for her "Santa Monica values." (Even Santa Monica's own residents cheerfully call their town "the People's Republic.")
Brownley is racking up endorsements from key party leaders — who, some have complained, also have begun pressuring her competitors to bow out of the race. For now, at least, she faces competition for key constituencies from two intraparty rivals. Jess Herrera, a district commissioner from heavily Hispanic Oxnard, recently won a landslide victory in a straw poll held after a forum for Hispanic voters. David Cruz Thayne, a small-business owner (he's a tennis coach) and the son of a Uruguayan immigrant, is emphasizing Hispanic issues as well, but is also playing up his business background in an attempt to appeal to more moderate voters. (A fourth Democrat, real estate broker Al Goldberg, so far has exhibited neither a serious grasp of issues nor sufficient organizational skills to make his candidacy viable — he was shut out of the Hispanic forum because, he said, he sent his confirmation email to the wrong address.)
Goldberg's bumbling exemplifies the key element that's missing from this race so far: a candidate with enough "star power" to match the stakes in the race. Perhaps sensing the need to break out of a relatively faceless pack, Parks called attention to herself on Wednesday by launching the campaign's first TV ad — which she concludes by stating, "I approved this message … and my favorite ice cream is Rocky Road."
Not exactly a star-making television debut, perhaps. But this race features such a compelling narrative that local voters and politicos nationwide have no choice but to stay tuned. Next week I'll have more analysis of Parks' unorthodox candidacy, and her chances of winning (and shaking up the system if she does).