For more than 75 years, Kirkus Reviews has served as the industry bible for bookstore buyers, librarians, and ordinary readers alike. Now Popdose has joined the Kirkus Book Bloggers Network, taking to the virtual pages of Kirkus Reviews Online to dish on the best — and sometimes the worst — in pop-culture and celebrity books.
Fifty years ago today, the film version of West Side Story opened in movie theatres. We mark the occasion by perusing a new book that aims to examine the genesis and lasting impact of this classic musical…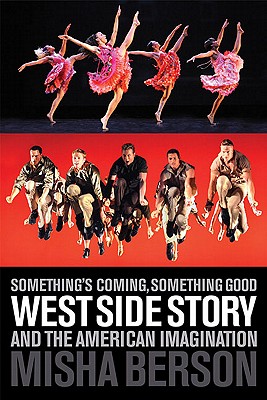 There were giants in the earth, in those days. It seems almost unthinkable now that any single project could attract the combined collaborative efforts of the undisputed top dogs in any creative field, all working at the height of their powers. Surely such a work would either collapse altogether under the combined weight of egos and ambition, or emerge as a Frankenteinian stitch-job, misshapen by the push and pull of various artistic agendas.
But that's just how West Side Story, the groundbreaking Broadway musical (and later film, premiering fifty years ago today), came into being — as the group effort of a dream team, the like of which only comes along once in a hatful of lifetimes. The end result of the collaboration of composer Leonard Bernstein, lyricist Stephen Sondheim, playwright Arthur Laurents, and choreographer/director Jerome Robbins — all acknowledged titans in their own fields — is that rarest of things; an aesthetic triumph that is also a massive popular success, a work that is both admired and beloved, a transcendent, seamless fusion of words, music, poetry and movement, emotionally coherent and crackling with life.
The story of the creation of West Side Story — of the gathering and collaboration of four difficult geniuses — is nearly worthy of a movie in itself, while the show's enduring, complex cultural influence deserves examination and study. Critic and scholar Misha Berson pursues both these goals in Something's Coming, Something Good: West Side Story and the American Imagination. To both her credit and shame, she partway succeeds.
Read the rest of this article at Kirkus Reviews!