For fans of pop music with integrity, the pop charts of 1989 were a desolate place. Between an avalanche of soul-sapping covers (Michael Damian, Michael Bolton, Martika), the blatant New Edition ripoff that was New Kids on the Block, and Paula Abdul dancing with a frickinÁ¢€â"¢ animated cat Á¢€¦ well, it was a tough year for those of us who had been raised on popÁ¢€â"¢s true originals, from Elvis and Pat Boone to the Monkees and the Archies.
How refreshing, then, that the biggest-selling band of 1989 was all about the music, not the image. Milli Vanilli sold 6 million albums and 4 million singles with an innovative blend of R&B and hip-hop that served as a template for the pop music of the Á¢€â"¢90s. Best of all, the group resisted the movement toward video-friendly prettiness and vapid dance moves that characterized so much late-Á¢€â"¢80s pop.

Indeed, itÁ¢€â"¢s a mark of Milli VanilliÁ¢€â"¢s trend-bucking pursuit of substance that, for months, record buyers gobbled up the bandÁ¢€â"¢s debut album Girl You Know ItÁ¢€â"¢s True without even once seeing the singersÁ¢€â"¢ faces.
Milli Vanilli began in the fertile mind of German uber-producer Frank Farian, who previously had concocted the funky reggae-disco of Boney M in 1978 before hatching the brilliant idea of joining the musical genius of Toto with the iconic grandeur of Led Zeppelin Á¢€" the result, of course, being Far CorporationÁ¢€â"¢s 1986 classic Á¢€Å"Stairway to Heaven.Á¢€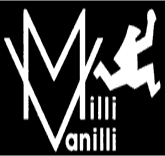 Two years later, armed with a new vision of an R&B/rap hybrid that could take over the pop charts, Farian assembled a crack lineup of expatriate-American vocalists in his studio outside Frankfurt. He named his new act Milli Vanilli, and later claimed the phrase meant Á¢€Å"positive energyÁ¢€ in Turkish. (In fact, the phrase translates directly as Á¢€Å"National Vanilli.Á¢€) Forsaking glamour in his search for the ideal marriage of voices and songs — he even released the group's album in a plain black-and-white sleeve, to preserve an air of mystique — Farian emerged with an irresistible sound that dominated first the European charts, and then American pop radio for much of 1989.
Milli VanilliÁ¢€â"¢s initial recordings were released on a small independent label in Europe, which laid the groundwork for the bandÁ¢€â"¢s success by securing a dancefloor hit, Á¢€Å"All or Nothing,Á¢€ in 1988. It was their second single, however, that broke the European market open and captured the attention of American labels. Á¢€Å"Girl You Know ItÁ¢€â"¢s TrueÁ¢€ was a cover version of a modest European club hit of a couple years before, by the group Numarx. (The song was co-written by NumarxÁ¢€â"¢s leader, Bill Pettaway, who eventually was able to quit his job as a gas-station attendant and parlay his Milli money into a career as a session guitarist for Justin Timberlake, Missy Elliott and others.)
The rapping on Milli VanilliÁ¢€â"¢s version came from Charles Shaw, a U.S. Army veteran who had remained in West Germany after concluding his service rather than return to his hometown of Houston. The single rode his rhyming skills all the way to Number 3 in England, at which point Clive Davis, the legendary music guru, recognized the band as legitimate hitmakers and signed them to Arista Records for American distribution. Á¢€Å"Girl You Know ItÁ¢€â"¢s TrueÁ¢€ quickly climbed to Number 2 on the Billboard Hot 100 Á¢€" the first rap-heavy song to soar so high on that chart. HereÁ¢€â"¢s a later clip of the charismatic Shaw performing Á¢€Å"Girl You Know ItÁ¢€â"¢s TrueÁ¢€:
[kml_flashembed movie="http://www.youtube.com/v/BCVfFR_XKlk" width="425" height="350" wmode="transparent" /]
After that the floodgates were open, and Milli Vanilli proceeded to score three consecutive Number One singles before the end of 1989 Á¢€" all without touring, and without the by-then de rigueur assistance of MTV videos. Á¢€Å"Baby DonÁ¢€â"¢t Forget My NumberÁ¢€ was co-written by Farian and the songÁ¢€â"¢s 45-year-old rapper/vocalist, Brad Howell, who had traveled to West Germany in 1966 as a member of Wilson PickettÁ¢€â"¢s band and never left; his vocals on the chorus were double-tracked with those of longtime Farian studio hand John Davis. The next single, Á¢€Å"Girl IÁ¢€â"¢m Gonna Miss You,Á¢€ adapted the signature lyrical stance Farian had designed for the group to the ballad format, with surprisingly effective results: Á¢€Å"Like a honey bee/You took the best of me/Now I canÁ¢€â"¢t erase these memories…Á¢€ The song featured the vocals of Munich-based Jodie Rocco, who had recently been the runner-up in a German Star Search equivalent, and her twin sister Linda, a Farian acolyte living in Frankfurt.
Then there was Á¢€Å"Blame It on the Rain,Á¢€ a song chosen by Clive Davis for Milli Vanilli to record. It had been written a few years earlier by Diane Warren, who had intended it for the Minneapolis R&B family band the Jets but was happy to provide a hit for DavisÁ¢€â"¢ new discovery. To say the least, it was the best of WarrenÁ¢€â"¢s Á¢€â"¢80s chart-toppers Á¢€" a list that also included StarshipÁ¢€â"¢s Á¢€Å"NothingÁ¢€â"¢s Gonna Stop Us Now,Á¢€ ChicagoÁ¢€â"¢s Á¢€Å"Look AwayÁ¢€ and Bad EnglishÁ¢€â"¢s Á¢€Å"When I See You SmileÁ¢€ (which immediately preceded Á¢€Å"Blame ItÁ¢€ atop the Hot 100) Á¢€" and marked her ascendance as popÁ¢€â"¢s preeminent tunesmith for the coming decade.
Á¢€Å"Blame It on the RainÁ¢€ became Milli VanilliÁ¢€â"¢s biggest hit yet, but storm clouds of a different sort were gathering on the horizon in the form of two obscure Eurotrash discotheque mavens. Rob Pilatus was the son of a G.I. and a German stripper; Fabrice Morvan was a former competitive trampoliner from Guadeloupe. Huge fans of Á¢€Å"Girl You Know ItÁ¢€â"¢s True,Á¢€ Rob & Fab met in Munich and soon hatched a plan to capitalize on the image vacuum at the heart of Milli Vanilli's success by pretending that they were the faces of the group Á¢€" beginning with a preposterous video they created for Á¢€Å"Baby DonÁ¢€â"¢t Forget My NumberÁ¢€:
[kml_flashembed movie="http://www.youtube.com/v/ReklDIQS-n8" width="425" height="350" wmode="transparent" /]
Soon Rob & Fab had hoodwinked the entire music industry, including MTV, Diane Warren, and Clive Davis himself Á¢€" to the immense frustration of the actual Milli Vanilli vocalists, who had become disenchanted with FarianÁ¢€â"¢s gimmick of creating a personality-free pop band. Their complaints grew more vehement as Farian, committed to maintaining the groupÁ¢€â"¢s anonymity, allowed Rob & Fab to abscond first with an American Music Award, then the Grammy Award for Best New Artist.
Shaw finally could stand no more, and began publicly insisting that he had done the rapping on Á¢€Å"Girl You Know ItÁ¢€â"¢s True.Á¢€ His entreaties were ignored by popÁ¢€â"¢s gatekeepers, when they werenÁ¢€â"¢t openly mocked Á¢€" the snotty MTV video jock Kennedy actually said on the air, Á¢€Å"CÁ¢€â"¢mon, look at this guy. HeÁ¢€â"¢s not pretty enough to rap for Milli Vanilli!Á¢€ Even an incident during an MTV performance staged at a Connecticut amusement park Á¢€" where Rob & Fab were forced to leave the stage when their backing track became stuck on Á¢€Å"Girl, you know itÁ¢€â"¢s/Girl, you know itÁ¢€â"¢s/Girl, you know itÁ¢€â"¢sÁ¢€ Á¢€" was not enough to dissuade fans and a grateful music industry that the duo were merely poseurs.
[kml_flashembed movie="http://www.youtube.com/v/udS5qBrBFqE" width="425" height="350" wmode="transparent" /]
It was only when Rob & Fab began turning up at AristaÁ¢€â"¢s Los Angeles offices to collect royalty checks that Farian finally decided he had had enough. It took him several weeks to overcome the industryÁ¢€â"¢s collective skepticism Á¢€" Á¢€Å"Frank Who?Á¢€ read the Billboard headline Á¢€" but eventually, after reporters began demanding that the heavily German-accented Rob explain how his rapping could sound so American, the truth emerged. Or, at least, a version of the truth; even as they gave up their Grammys, Rob & Fab claimed that Farian had been in on the gag the whole time, and blamed him for its unraveling.
[kml_flashembed movie="http://www.youtube.com/v/lGJMi2C3Tng" width="425" height="350" wmode="transparent" /]
Sadly, this press conference marked the end not only of Rob & FabÁ¢€â"¢s ruse, but of Milli VanilliÁ¢€â"¢s commercial viability. Sucked into a shame spiral, Clive Davis deleted Girl You Know ItÁ¢€â"¢s True and never brought it back into print. Farian made a second album with Howell, Davis and a trio of other (real) vocalists, but even calling the group The Real Milli Vanilli Á¢€" and allowing a Rob & Fab lookalike named Ray Horton to sing four tracks Á¢€" made no difference to jaded record buyers. The album, The Moment of Truth, flopped, as did its single Á¢€Å"Keep on RunningÁ¢€ Á¢€" the video for which finally allowed Howell, Davis and their bandmates (as well as Farian himself) to show their faces:
[kml_flashembed movie="http://www.youtube.com/v/7itLhXzoLB8" width="425" height="350" wmode="transparent" /]
The next year, Rob & Fab finally put their voices on tape and released an eponymous album that, of course, went nowhere. Their last shot at redemption came in 1997, when Á¢€" remarkably Á¢€" he, Fab, Farian, and even some of Milli VanilliÁ¢€â"¢s actual singers came together to record an album that would attempt to reclaim the earlier magic. Back and In Attack was set for release in the spring of 1998 Á¢€¦ but Rob didnÁ¢€â"¢t live to see its appearance. Having spent time in prison for a string of robberies, and in rehab for an addiction to prescription drugs, Rob was found dead from an overdose of pills and alcohol on April 2, 1998.
These days, the Internet is replete with the post-Milli exploits of Fab, Farian, John Davis, and the Rocco sisters. Charles Shaw, meanwhile, suffered a second bout of identity theft after the millennium, when a Napa Valley vintner appropriated his name and began selling wine that became popular as Two-Buck Chuck. Packaged in bottles that present a remarkable facsimile of better-vintage vino, Two-Buck Chuck today serves as an excellent (and a propos) beverage for discerning pop listeners Á¢€" who, if they imbibe enough of the stuff, often are known to reach to the back of their CD shelves, behind the discs theyÁ¢€â"¢re still proud to display, and pull out a dusty copy of Girl You Know ItÁ¢€â"¢s True.
If you canÁ¢€â"¢t find yours, you may buy it at Amazon.