Weekly (or maybe biweekly, or whenever) thoughts on miscellaneous cultural ephemera, recent and otherwise. With apologies and much respect to Greil Marcus and a titular tip of the hat to my high school lit mag.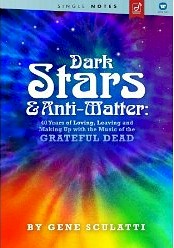 1) Gene Sculatti, Dark Stars and Anti-Matter: 40 Years of Loving, Leaving and Making Up with the Music of the Grateful Dead (Rhino, 2012). One of five initial "Single Notes" e-book offerings from the fine reissue label. It's a very cool idea—Rhino's liner notes are always a pleasure to read, and the "Single Notes" books will serve as sort of an album-less set of liner notes for a band, or a particular period. Sculatti's contribution is an entertaining, sometimes moving set of recollections about his interactions with the Dead's music and, on one memorable occasion, the band itself. Really, though, it's about growing up and growing older, and how one can run from one's earliest musical loves, but one cannot hide—eventually the music that you think you leave behind comes back at you when you're least prepared for it, but most ready to receive it.
I'm all for new venues for good music writing; I do wonder, however, how effectively Rhino will be able to sell these things. Standalone mini e-books are fine in concept, but even at a $2 or $3 price point, they seem a bit … untethered. Perhaps if packaged with other Rhino products (album downloads or special edition re-issues), or when more titles are made available in the series, the word will get out. There's so much noise to contend with on the Web, though, particularly where e-publishing is concerned. Here's hoping the "Single Notes" series makes an impact.
2) Counting Crows, Underwater Sunshine (Or What We Did on Our Summer Vacation) (Collective Sounds, 2012); Kasey Anderson and the Honkies, Heart of a Dog (Red River Records, 2011). That Adam Duritz & Co. have put together a solid covers record shouldn't be a surprise; the first time they popped on most people's radar was playing a Van Morrison song, and they've since peppered projects and shows with some fine takes on other people's stuff (the Dead's "Friend of the Devil," Jackson C. Frank's "Blues Run the Game," the whole of Duritz's Web-only solo joint All My Bloody Valentines). Sure enough, their runs through Pure Prairie League's "Aimee," Gram Parsons' "Return of the Grievous Angel," and Big Star's "Ballad of El Goodo" are predictably well played … with an emphasis on predictable.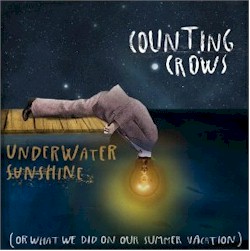 What makes Underwater Sunshine worth listening to other than as a curiosity are the band's solid takes on top-shelf, lesser-known material, by the likes of Dawes ("All My Failures"—best song on the record); ex-Radiohead wannabes Travis ("Coming Around"), Coby Brown ("Hospital); and Kasey Anderson ("Like Teenage Gravity"). How Anderson—who with his band, the Honkies, released his sixth album, Heart of a Dog, early last year—escaped my radar is beyond me (same way Durtiz probably kicks himself for not naming a Counting Crows album Teenage Gravity—it sounds so very Duritzian, no?).
Underwater Sunshine—the name itself a tip o' the dreadlock extensions to a Soft Boys record—should be firmly lodged in the Top Five right now, but alas, it ain't 1995 anymore, which is a shame for Counting Crows, but may be a boon for Kasey Anderson, because if there's any takeaway worth taking away from the record, it's that Kasey Anderson is one hell of a songwriter. Heart of a Dog bears that out, too. "Exit Ghost" explains what it's like to look up that old girlfriend, with an ounce of regret and a fifth of something that burns going down. "Your Side of Town" is reverbed to within an inch of its life and just sounds evil, a painfully slow progression through addictions to drugs of both the pharmaceutical and emotional kind ("You were dealin' pride and envy / I got my other fix on the side"). "Sirens and Thunder" reminds me of Exit 0 Steve Earle—a song that will never be on country radio, which is fine—it's too good for country radio. The record is full of 'em.
You'll want to give Heart of a Dog a couple spins, preferably while nursing that Jack and Coke you just mixed yourself. They'll both warm your insides just fine.
3) WTF Podcast—Episode 287: Bob Odenkirk, David Cross, John Ennis, Josie Long, Neal Brennan (posted 6/11/12). Mr. Show's fans pine for Cross and Odenkirk reunions like Beatles fans pined for post-1970 studio sessions between Lennon and McCartney. The onetime comedy duo are apparently more comfortable appearing together in quasi-events like this one than they are doing movies or TV together, and that's okay. Better to have the memories of the White Album and Revolver than the reality of A Toot and a Snore in '74.
The story they tell of the incompetent extra in "The Legend of TJ O'Pootertoot" (from their stint with The Ben Stiller Show) is hilarious, well worth the time you'll spend hearing about their introduction (again) or Maron's attempt to get a response from Odenkirk about Run Ronnie Run. More than anything, though, I really think we all need to spend a weekend with a stack of Mr. Show DVDs; the sooner the better. We could all use a good laugh.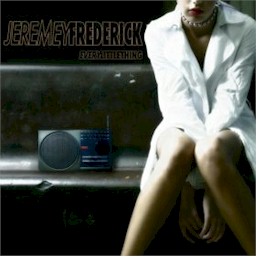 4) Jeremey Frederick, Every Little Thing (Our Quinnessential Music Group, 2012). Had Neal Schon not found a certain Filipino sparkplug covering his band on YouTube, the last two Journey records might have featured this guy on lead vocals. Frederick is the nom de stage of Jeremey Hunsicker, who has for years fronted a nationally touring (!) Journey tribute band, called Frontiers, and who was initially given the lead singer slot in Journey after the band unceremoniously dumped two singers (Steve Augeri and Jeff Scott Soto) within a few short months of one another. Shortly after agreeing to terms with Schon, though, Frederick was himself unceremoniously dumped (he did, however, get a co-writing credit on the band's comeback album Revelation).
So it's back to the bush leagues, right? Well, maybe not. While Arnel Pineda is Steve Perry on steroids—hitting every note out of the park with perhaps superhuman strength—Frederick sounds a bit closer to the way Perry really sounded in the mid- and late Eighties, on records like Street Talk and Raised on Radio, backing his voice off some phrases without breaking, or lifting into one of those hippiefied Sam Cooke whoa-ooh-whoa-ooh-whoa trails that made the ladies swoon.
Where Perry had the benefit of being Steve-fucking-Perry, though, Frederick can only don the costume (leopard-print shirt, tuxedo coat—you know the one). I'm sure that in a live setting, his approximation of the Big Guy sounds fantastic; on record, though, the artifice comes through. That doesn't mean there's nothing on Every Little Thing to like, if you like Journey, or melodic rock in general. "Stay" has a walloping chorus that could fill a considerable performance space. "What Can I Do" is pure pop confection; listen to it and stare at your copy of Street Talk, and you'd swear it's an outtake. Same goes for the Big-Ass Ballad "This Is Your Life," the record's finale and huge lighter-flicking moment. But on more pedestrian songs like "Hoping for You" and "Can't You Let Him Go," you hear Frederick for what he truly is—a guy who just happens to sound like someone else.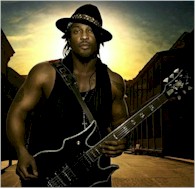 5) Amy Wallace, "Amen! (D'Angelo's Back)" (GQ, June 2012 issue). My old college buddy/editor Paco sent me this link, and I recalled the last magazine article I'd read on Mr. Michael Archer, in a 2008 issue of Spin. All sorts of shit had gone sideways for him; alcoholism had bloated him and separated him from his muse. Particularly saddening was the scene in which he tried to cobble together a shot of liquor from the remnants of several nearly empty bottles, all while flights that were supposed to take him to rehab took off without him.
Wallace's piece mentions that scene, but extends its narrative to present day, four years hence, still with no new D'Angelo music, save for an album promised for sometime this year. I'll believe it when I hear it. Yes, he jammed with ?uestlove at Bonnaroo. Yes, he played shows in Europe. I've heard they were very good, that he was in good form. Great. Now I just want him to get over himself—quit being such a difficult artist and put out some damn music already. I know, I know—everything's got to be perfect; the record ain't comin' out until perfection is achieved. Problem is, the longer you stay sucked into that, the harder it is to climb out of. He might just now have a hand out above the surface, clawing at the grass; or he might be further along—waist-deep or whatever. We won't know until we know, I guess.
I can't think of him, though, without also thinking about Lauryn Hill. I'm convinced she's done—she might play shows now and again, but I don't think she's ever coming out of the headspace she's been in at least since the MTV Unplugged meltdown. We got one great record from her—one amazing burst of sass and soul, followed by not much of anything. It saddens me; she's like Amy Winehouse in that she should've made a dozen albums as great as her big one—shoulda had one of those careers. Winehouse couldn't handle it and succumbed to her numbing agents; we'll see if Hill ever makes it back.
D'Angelo and Hill should both take a page from their buddy ?uesto's band. Three great records in two years; they're the best band on the planet right now, in my estimation. When they want to create music, they create music, and they do it better than damn near anyone. Not a tortured artist among them.
6) Beach Boys, That's Why God Made the Radio (Capitol, 2012). Had you told me last year that a new record by the Beach Boys in 2012 would have me grinning from ear to ear, I would have doubted your sanity, and our friendship. Damned if the hypothetical you weren't correct, though. If you are at all interested in harmony singing—in the myriad possibilities presented by five voices, winding, dancing, and melding together—you need to hear this. Yes, I know, the lyrics are kinda banal—cruising around, listening to the radio, going steady, reminiscing, getting back together—but we're talking septuagenarians here. Septuagenarians with the proverbial throats of gold, providing you and your parents (and possibly your grandparents) with the soundtrack to yet another summer. That is, indeed, why God made the radio—who'da believed this would be the year the Beach Boys reminded us of this fact, once again?