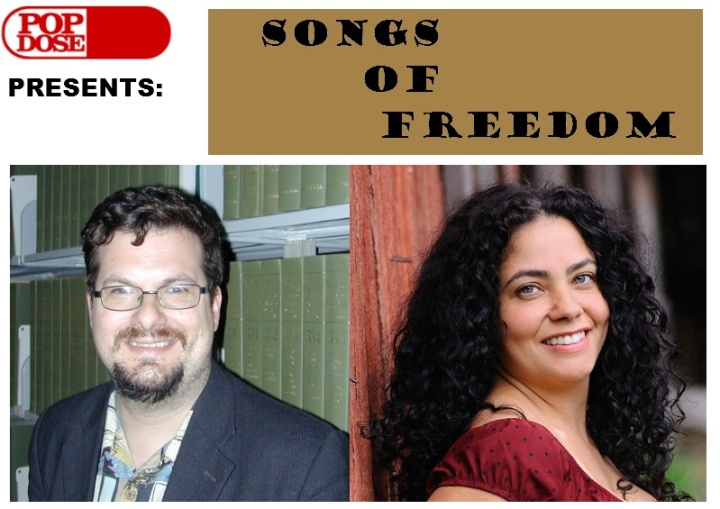 The fourth episode of the podcast is the first of two parts on the female politic, or more specifically, female artists in popular music and their relationships to the political, either through their music or image.
Matthew Bolin and Lyana Fernandez start off the episode by updating the news on a couple of items related to their last podcast on MTV. This discussion leads to a jumping off point on the current state of pop music, and the role of women in popular music specifically: The focus on the female as opposed to the male, the marketing of the female artist, the renewed focus in the market on female artists both for a teen audience and that project a teen sensibility (even if their age is much older than their image makes them out to be), and the absence of new mature female artists to emerge in the last year, even though the biggest selling album in a decade (and relative to the level of overall album sales, the most successful album both sales and chartwise in more than a generation) comes from a female singer-songwriter (Adele).
We also (as was bound to happen) end up talking about Madonna, the possible hypocrisy in her actions over the past year, who the true "successor" to her is, and the comparison between Madonna's usage of female sexuality as it relates to relationships with men, and other artists that have come in her wake.
Along the way, there will be also be discussions of Carly Rae Jepsen, Britney Spears, Christina Aguilera, Mandy Moore, L7, Bikini Kill, PJ Harvey, Kate Bush, and Liz Phair, among others.
—————————————————————————————
Songs of Freedom — EPISODE FOUR (50:44, 46.5 MB)
*
Playlist— Here's a selection of songs by artists discussed in this episode, and other tunes related to the episode's subject matter:
Adele – Set Fire to the Rain from 21 (2011)
Christina Aguilera – Ain't No Other Man from Back to Basics (2006)
Bikini Kill – Rebel Girl from Yeah Yeah Yeah Yeah (1993)
Kate Bush – Running Up That Hill from Hounds of Love (1985)
Karen Finley – Tales of Taboo from The Truth is Hard to Swallow (1987)
Selena Gomez & The Scene – Love You Like a Love Song from When the Sun Goes Down (2011)
PJ Harvey – The Words That Maketh Murder from Let England Shake (2011)
Carly Rae Jepsen – Call Me Maybe from Kiss (2012)
L7 – Wargasm from Bricks Are Heavy (1992)
Lady Gaga – Born This Way from Born This Way (2011)
Madonna – Papa Don't Preach from True Blue (1986)
Mandy Moore – Umbrella (Live Cover, 2007)
Peaches – Talk to Me from I Feel Cream (2009)
Liz Phair – Divorce Song from Exile in Guyville (1993)
Britney Spears – ...Baby One More Time from …Baby One More Time (1999)
—————————————————————————————
Matthew Bolin can be contacted on Twitter @Hadrians_Dad. Lyana Fernandez can be contacted @lolitapop9. Comments as well as topic/song suggestions are welcomed.