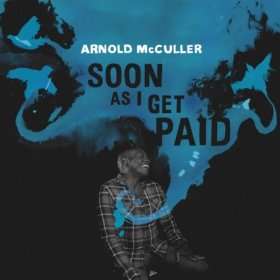 The winter of 1978 was a particularly brutal one in the northeast. The early part of the year brought two record-breaking blizzards. For me, that winter was spent working as road manager for a great NJ band with a somewhat unfortunate name — the Stanky Brown Group.
The band was working on its third album for Sire Records at A&R Studios in New York City. For us that meant driving into the city from our suburban NJ homes each night at 6:00, and driving home 12 hours later. The recording went on for six weeks without a night off. One of those blizzards that I mentioned happened while we were in the studio, and the drive home that morning was an adventure to say the least. But I digress.
For the most part, the Stanky Brown Group was a self-contained unit, but there were occasions when some special skills were required. It was on one of those occasions that the call went out to a talented trio of background singers who had worked with the band on their previous album.
The three session singers were Arnold McCuller, David Lasley, and Lynn Pitney, and what they did was akin to vocal magic. It's not surprising that McCuller and Lasley went on to distinguished careers in music. Lasley worked with James Taylor, Bonnie Raitt, and Luther Vandross. He also made some brilliant solo albums, particularly 1982's Missin' 20 Grand, which is sadly long out of print.
Arnold McCuller worked with some of the giants too, including Todd Rundgren, Bonnie Raitt, Beck, and Phil Collins, and he also made some terrific solo albums. Where he landed most notably though was with James Taylor. He has been touring with Taylor for more than 30 years. If you've been to a James Taylor concert, or seen a video, perhaps you've wondered who that big guy on the end is, the one who sparkles in feature spots on songs like "Shower the People." That is Arnold McCuller.
Some months ago, McCuller let his fans know that he was going to record a new solo album. He put out the word on the fundraising site Pledge Music, and before you know it, he had raised 140% of the money he needed. Obviously I'm not the only one who knows who Arnold McCuller is.
Now the new album, Soon As I Get Paid, is here … at least in digital form. The physical CD comes out in July, and I'll write more about it at that time. For now, let me urge you to grab the download of this wonderful new work from McCuller.
Soon As I Get Paid, features three songs written by McCuller, including the deeply soulful "Gods and Monsters" (see below). The original songs are great, and I would like to hear more of them the next time out, but the covers on the album are so brilliantly chosen, and so beautifully performed, that it's hard to argue against their inclusion.
Whether dueting with Thelma Jones on the sassy Buddy and Julie Miller song "Gasoline and Matches," providing a majestic take on John Hiatt's heartbreaking "The River Knows Your Name," or wonderfully re-imagining the Jackie Wilson classic "Lonely Teardrops," the singer and the songs are in perfect harmony.
The core band of Michael Landau, Larry Goldings, Jimmy Johnson, and Jeff Young have clearly been around the block a time or two, and they know what it means to build a structure, strong but sympathetic, in which a singer can shine.
McCuller calls Soon As I Get Paid his musical autobiography, and he couldn't have chosen better songs, or better players to tell his story.
[kml_flashembed movie="http://www.youtube.com/v/8CSPUqXKIsw" width="600" height="344" allowfullscreen="true" fvars="fs=1" /]
Related articles