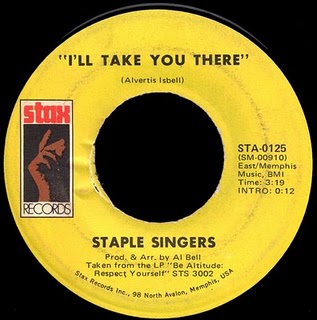 The 52nd Newport Folk Festival takes place this coming weekend. It is always a great event, but this year it has found a special place in my heart. I moved to Jamestown, RI back in January. From my new place, I can look across Narragansett Bay and see Fort Adams, the site of the festival. All through the cold winter months, and on through the spring and summer, I have stared across a mile or so of water, waiting for this weekend.
I've been covering the festival for Popdose for the last few years, and it is by far my favorite assignment. I've taken to calling it the best weekend of the year, and there is no hyperbole in that statement. This year I've been fortunate to become friends with a number of people who are involved in the producing the great festival, and they have taken me into their family and made me part of the festival team. I have been and will be doing a lot of the social media stuff through the weekend. It's crazy busy, exhilarating, and great fun.
Louis Armstrong once famously said "All music is folk music. I ain't never heard no horse sing a song." It's a truth that the festival organizers live by these days, producing a vast, eclectic festival full of contrasting but complimentary musical styles. This year features the rural hush of Gillian Welch, and the pop mania of Elvis Costello; the frenzied gypsy music of Gogol Bordello, and the majestic American music of Emmylou Harris.
This year, as in all years, there is a soul music component, ably represented by the legendary Mavis Staples. Mavis rose to fame as the lead voice in the Staple Singers, a group that also included her father Roebuck "Pops" Staples, and her older sisters Cleotha and Yvonne.
The Staple Singers began performing, as soon many soul music artists do, in churches in 1948. But it wasn't until they signed with Stax Records in 1968, and released two albums on which they were backed by Booker T & the MGs, that their audience began to expand.
With Al Bell producing them, the family began to record at Muscle Shoals Sound Studio and Ardent Studios in Memphis. They became the standard bearers for funk and soul in the early '70s. Their first smash hit, "Respect Yourself," reached #2 on the R&B chart, and #12 on the pop chart. That was just a warm up for their next single, the massive hit "I'll Take You There" which made it all the way to #1 in the United States.
After Stax went bankrupt in 1975, the Staple Singers moved on to Curtis Mayfield's Curtom Records, where they had another hit with the Mayfield-produced "Let's Do It Again." They appeared in The Last Waltz in 1976, performing on "The Weight" with the Band. There were a few more hits, but they were minor and sporadic.
The Staple Singers were inducted into the Rock and Roll Hall of Fame in 1999. The following year, Pops Staples passed away after suffering a concussion. Mavis Staples has continued to carry on her family's tradition to this day. She has released a powerful series of solo albums, culminating in last year's You Are Not Alone, which was produced by Jeff Tweedy.
Mavis Staples may not be the name at the top of everybody's "must see" list at this year's Newport Folk Festival, but she is certainly at the top of mine. It's not often that you get to see a living soul legend on stage, and you can be sure that I won't miss the opportunity.
[kml_flashembed movie="http://www.youtube.com/v/G4vcOiArGt8" width="600" height="344" allowfullscreen="true" fvars="fs=1" /]