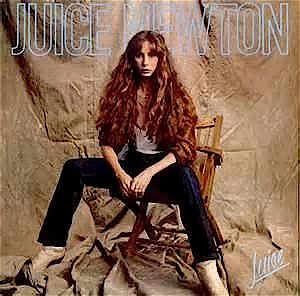 A couple years back, I was charging my iPod at work, and had iTunes open on my PC desktop. A colleague wandered into my corner of the cubicle ghetto and, out of curiosity (I suppose), took my mouse and clicked the iTunes "Plays" column to sort my music library by the most-played songs. At the top of the sorted list was Miley Cyrus' "The Climb." It was Number One by a long, long way—several dozen plays, maybe a dozen dozen. He looked at me with raised eyebrow, as if to say, "Explain yourself."
So I did.
I opined for several minutes on the genius of the song; how it is, at its core, a power ballad—its structure and chord pattern and enormous chorus are hallmarks of that grand arena-rock tradition, a tradition whose practitioners were among the finest craftsmen in the history of the genre. Even the lyrics feature the classic tropes of the workingman's anthems —the defiance in the face of incalculable odds, the hard work that is in itself the point of the effort, the strength required to achieve the prize, the prize that is that much sweeter for all that led up to it. My "Plays" count was not only justified—I wondered why the hell more people didn't recognize how very powerfully balladic "The Climb" is, how wonderfully, mellow-dramatically rawk it is. Shit, put some echo on the drums and let Joe Perry take the solo, and "The Climb" could've fit nicely on Permanent Vacation; the dude from Steelheart would've proudly squeezed into his nut-numbing leather pants to scream it from the mountaintops; "The Climb" could have inspired Don Dokken to put on his eye shadow and hit the arena stage, facing the light of ten thousand Bic lighters raised in homage.
Not that such endorsements would have placated my colleague, nor any of the other of my ghetto-mates who had gathered 'round to hear my sermon on the count. Nay, all they did was chuckle at me, at my supposedly questionable taste, and the frequency with which I willingly played a song by Billy Ray Cyrus' offspring (which, to be fair, is not her fault). And it was a tribute to my grudging affection for most of them (as well as my need to feed and shelter my family) that I did not walk the circumference of chairs and itty-bitty desks and deliver a punch to each offender's nose. Why could I not convince them that not only was I not embarrassed to have been outed as a frequent partaker of "The Climb," but that there was no reason—no reason at all—for such embarrassment? Can a pleasure be called a "guilty" one, if the recipient of said pleasure feels no guilt? If only my case could have been pled by some respected generational spokesman, some sage, some prophet of all that is cool and rockin'.
---
"I don't believe in guilty pleasures. If you fucking like something, like it. That's the problem with our generation—that residual punk rock guilt. 'Well, you're not supposed to like that. That's not fuckin' cool. That's not fuckin' cool. You're not supposed to do that.' … Don't fuckin' think it's not cool to like Britney Spears' 'Toxic.' It is cool to like Britney Spears' 'Toxic!' Why the fuck not? … That whole guilty pleasure thing is, like, full of fuckin' shit. … An important part of appreciating music is realizing that you're allowed to like anything."
—Dave Grohl, interviewed on WTF with Marc Maron, 1/17/13
---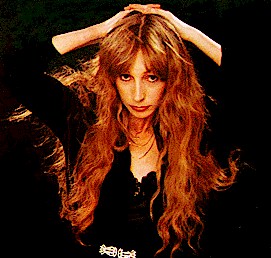 Hear, hear! Mr. Grohl's mongrel eloquence strikes to the heart of my plea, my contention, my hard-headed insistence that my pleasure is my pleasure, and yours is yours, and the coolest thing any of us can do—the best of all tributes we can pay—is to own up to it.
Guilt? To hell with guilt. Embarrassment? Dearest readers, we live in a time in which the American economy is sliding down a slimy slope toward a fiduciary sewer of preposterous proportions; when the fundamental fabric of our nation is held together by incompetent nabobs on one side and sanity-challenged ideologues on the other; when under-educated, under-toothed Deliverance cast rejects can tart up their pudgy progeny and put them on display in pageants and "reality" television, to the apparent delight of millions; when religious yahoos in the Middle East cut off victims' appendages for offenses to their sensibilities and religious yahoos in middle America picket funerals of soldiers and victims of unconscionable violence; when paranoid half-wits can legally carry semi-automatic firearms into a JC Penney, to prove some dunderheaded point; when our homes are worth less, our wallets are lighter, our soft drinks more carcinogenic, and our food supply more industrialized; when the biggest literary sensation of the last five years is essentially a printout of a naughty bondage-themed blog; when we can't get Zeppelin or the Kinks to re-form, yet the wealthy elders in KISS fart their way across the country every fucking summer, a good decade and a half after the novelty of their kabuki-wearing existence expired. It's a period of existential crisis, and of exceptional fear and loathing and madness of crowds.
Guilty pleasures? Friends, we are set upon from all sides; sometimes the only things that keep some of us from doing the fetal curl and weeping a puddle under our collective tookas are the strains of a familiar song, of some auditory comfort food. We're allowed that; as Dave Grohl told Marc Maron, we're allowed to like anything.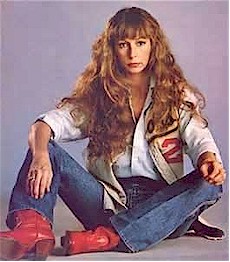 Which brings me to Juice Newton.
It's never been "cool" to like Juice Newton—not now, not even when she was making hit records. To that I say, "Fie!" Or, "Bullshit!" Or, "Bollocks!" Or whatever. Thank God for Juice Newton. Minerva be praised for her voice, her cascading locks, and her exceptional taste in material. We are fortunate to live in a world in which Juice Newton exists, has existed, and will exist, Fortuna be with her. When I am in the need of a smile, a moment of relaxation and/or reflection, a taste of that auditory comfort food; when the bad brain chemicals flood ye olde cortices and oblongatae, and I need to breathe air that doesn't make me regret the effort of the breath—when I, in other words, need something that makes me feel good, and I want a sure thing, I reach for Juice, Newton's 1981 breakthrough album.
Why Juice? Gladja asked.
A number of country musicians launched successful incursions onto the pop charts in the early Eighties—Kenny Rogers, Alabama, Dolly Parton, Eddie Rabbitt, Willie Nelson, Ronnie Milsap, and others saw their albums go platinum and then some. They were joined on the pop singles charts by the likes of Crystal Gayle, Waylon Jennings, Barbara Mandrell, Terri Gibbs, Rosanne Cash, Sylvia, and, thanks to the brief but blunt cultural impact of Urban Cowboy, even Johnny Lee and Mickey Gilley. Hell, the friggin' Oak Ridge Boys had a Top Five hit. In other words, it was a good time to marry pop production with a bit of twang. A very good time.
Into the ring stepped one Judy Kay Newton, who hailed from the decidedly un-country setting of Lakehurst, NJ (big rodeo town, Lakehurst. No, not really) and grew up in ol' Virginny, where she hooked up with a guitar player and songwriter named Otha Young and together they formed Juice Newton and Silver Spur. Country rock was the band's stock in trade, and they released three records on RCA that went nowhere. Newton "went solo" (though keeping Silver Spur as her backing band) and recorded two more records for Capitol that followed the three earlier ones to cutout bin hell.
Fates be thanked for that Capitol A&R person who persuaded Newton to cover Merilee Rush's 1968 hit "Angel of the Morning," cuz once she did, all sorts of good things began to happen for her—the song went Top Five, the album from whence it came (Juice; this is a column about Juice) went platinum, and Newton began a very fruitful four-or-so-year run of pop hits.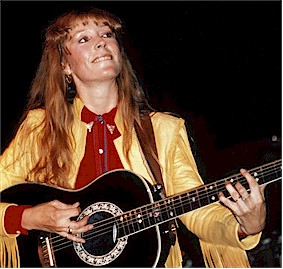 Ms. Rush's version is all echo-y late Sixties folk-pop, her diction complicated by an odd, faux-British accent that led her to pronounce angel as ighn-jell—Rush was from Seattle—with the overall effect of placing distance between the listener and performer. Newton's brings in the resonant strings behind the lightly picked acoustic and silky steel guitars, accented with the rat-tat-tat-tat of a snare drum. And that's before she begins to sing—that warm soprano with just a hint of twang and a dash of wavering, a vulnerable little detail that pulls you in. The verses, though, are just the setup for that big, beautiful chorus—the drums suddenly pushed up in the mix; the string players seeing mezzo-forte on their sheet music and bearing down, hard and loudly; the tension/release thing that marks most great choruses. And the voice, the phrasing, the way Newton connects the words me and angel—meeyayngel—that lets the listener slide along with her. As a singer, she shows off not only her range and power, but also her subtlety, how the way she forms her words and fits them into the melody carries just as much weight as the manner with which her musicians play those melodies.
Newton's delicate way with phrasing is again evident in the chorus of my favorite song on the record, the ballad "The Sweetest Thing (I've Ever Known)." Again, the dynamics are key—the quiet verse, punctuated with light orchestral touches, gives way to the massive chorus:
And I have never been afraid of losin'
And I have never wanted love to be a chain
I only know that when I'm with you,
You're my sunshine
You're my rain
It's easy to be taken aback by the peculiar way she voices the word losin', stretching it to five or so syllables—it's a little odd. She more than makes up for it, though in the next line, how she seemingly hits the top of her range when she sings the word never, then tops it on love, and then elongates chain in such a delicate and wonderful way—that chay-ee-yain. I get a chill sometimes when I hear that line—and I know it's coming, each time.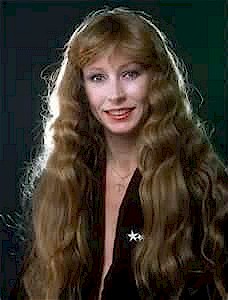 "The Sweetest Thing" was an Otha Young song that he and Newton had recorded on the first Silver Spur record; two other highlights on Juice came from the pens of songwriters outside the band. "Queen of Hearts" was written by Hank DeVito, the pedal steel guitarist in Emmylou Harris' Hot Band, and had been recorded by Dave Edmunds and Rodney Crowell. The song's arrangement is almost identical to Edmunds', and Newton's delivery is fun and free—it's a pop song, with that acoustic guitar punctuation on every line of the chorus, and she plays it like the pure confection that it is. The thing sounded great on AM radio back in '81, and had a predictably silly video to accompany it.
"Shot Full of Love" came from Bob McDill, who had penned hits for Crystal Gayle, Waylon Jennings, and Bobby Bare, among others. When you hear others sing it (it's been covered by Don Williams, Nitty Gritty Dirt Band, Billy Ray Cyrus—yeah, him again—and more), it comes off as a mannered, mid-tempo ballad. In Newton's hands, it's an anthem fit to be played in big spaces. Again, the chorus is killer, as she moves into her upper register and reveals her past as a "moonlight bandit" and a "heartbreak kid," and she sounds so assured, and your ears and head fill in the power chords you just know are in there, somewhere. It makes me want to find a lighter—or go buy one—to hold aloft, Dokken-style, when I play it at home.
Those are four of the ten songs on the record; the rest, to be honest, are pleasant but unspectacular country-pop, the best of which is a tame but pretty take on the Everly Brothers' classic "All I Have to Do is Dream," with (I presume) Young filling in the harmony. But I love it all, unconditionally. Listening to it, I connect with a piece of myself as a young listener, ensconced in my bedroom, gorging myself on music, both on the radio and from my slowly growing collection of records and cassettes. The songs on Juice were fundamental to that early period of discovery, of falling in love with sounds and voices, with melodies and harmonies and singers and stringed instruments.
And I still love those songs, and Newton's voice, and maybe Newton herself, too. Without embarrassment or guilt. It's pure pleasure, every lovely minute of it.