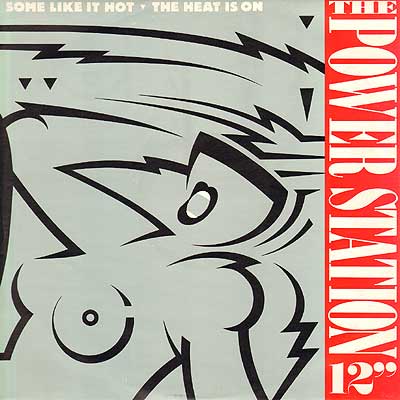 What's up, you guys? I hope you've all had a great past few weeks.  I've missed the '80s Dance Party and I'm guessing you have been, too. (If you haven't, just pretend that you have.)
This week's mix did not start out with a theme, but about five songs in, I realized that every track I'd picked had the word "heat," "fire," or "sun" in the title. So, since it's been in the 90s quite a bit lately (fuck you, summer, for showing up too early), I figured I'd embrace the cheeseball factor of the emerging theme and just go with it.
I worried that I wouldn't be able to find enough songs in my collection to fill the mix, but I really shouldn't have — artists in the '80s just loved putting words relating to heat and fire in their song titles. I had more than enough to choose from and actually had a hard time whittling the list down to a manageable number.
So, bust out your sunglasses, rub on that sunblock and pour yourself a nice, cold vodka lemonade because this dance party is hot as hell!
a-Ha – The Sun Always Shines On T.V. (Extended Version)
The Power Station – Some Like It Hot (Extended Mix)
Arcadia – The Flame (Extended Mix)
The Cure – Hot Hot Hot!!! (Extended Mix)
Bill Nelson – Flaming Desire (12″ Mix)
Vitamin Z – Burning Flame (Extended Dance Mix)
Central Line – Walking Into Sunshine (Original Larry Levan 12" Mix)
Wham! – Ray Of Sunshine (Instrumental Remix)
Arrow – Hot Hot Hot (Original Extended Version)
Katrina and the Waves – Walking On Sunshine (Remix)
Glenn Frey – The Heat Is On (Extended Mix)
Nik Kershaw – I Won't Let The Sun Go Down On Me (12″ Mix)
Billy Idol – Hot in the City (12″ Mix)
INXS – Burn For You (12″ Extended Remix)
Madonna – Burning Up (Extended Version)