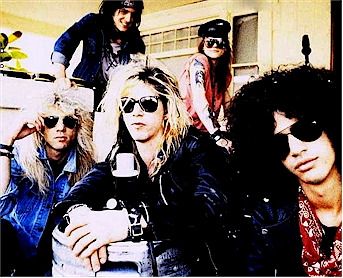 As we gather once more at the Popdose dinner table to crack open some beer, bubbly, and/or bourbon (or, in Jason's case, an orange Nehi) and chow down on the delicacies that have been emerging from the kitchen for the last ten minutes, I must admit to a moment of misty humility. I consider myself fortunate to know and work with my 'Dose friends, to write for and correspond with our readership, and to bask in the sickly glow of my computer monitor for hours upon hours every week in order to partake of their virtual presence.
It hasn't been easy, particularly lately. Time, time, time has not been on my side (no, it hasn't)—job and family responsibilities, as well as a frustrating and ill-timed relapse or two into procrastination (not to mention an honest-to-God flood this fall), have conspired against me, rendering my schedule a miserable mess, and my 'Dose output has suffered in frequency, if not quality. An unpredictable and unfocused malaise has also settled upon me at various times this fall, rendering me not merely unable to devote the time to write, but also bereft of both inspiration and of words to describe my lack.
When this happens, I go deep into music. Music is what has sustained me through so many such times in my life, from a childhood of long-distance moves up and down the east coast, through miserable stretches of adolescent incarceration in parochial school, through periods of This American Adulthood, when I find my little dinghy of contentment capsized in a big, bad ocean of disappointment. I hate that ocean. The currents are nasty buggers, and I'm not a strong swimmer.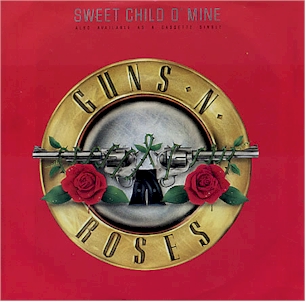 If I had a deity of choice, I'd thank him/her/it for music, all music—with the exception of Coldplay, Creed and Nickelback. To think what the last few months might have been like without it—I can't imagine. That week I spent listening to Grateful Dead shows was crucial to getting me out of my funk; that Spotify playlist of bebop and post-bop classics helped focus me when I'd lost any kind of desire to perform various tasks at the desk; that Dream Theater song was a cathartic comfort after my friend died; that Renee & Jeremy track put a smile on my face when I'd all but forgotten how to do it myself; that new Mastodon record served as a sword and shield when I had to psyche myself up to plunge into another day. I cannot tell you how thankful I am for music, on this day and all others.
As I was pondering these things in anticipation of writing this column, I flashed back to a sweet memory I hadn't thought of in years—a moment, really, that I'd long forgotten, but which hit me and surprised me and made me aware, once again, of the power of music to snap one out of a foul headspace.
It was late summer, 1988; I was a freshman in college, a dorm rat fresh outta Mom and Dad's place, and a little overwhelmed with the freedom I had, and also the responsibilities (I laugh now, but getting up on time and maintaining something resembling a work ethic and not staying up all night counted as responsibilities back then). I remember walking back toward my dorm, my mood dark, my mind twisted around with some problem or another—a class that wasn't going well, or an exam I'd bombed, or an ongoing argument I was having with someone. I was a little homesick, too, probably (though I'd never have admitted it), and had likely just eaten a meal at the cafeteria that was on its way to "exiting through the back door" in short order. I was in a bad place at that moment, in no condition or mood to be around other humans.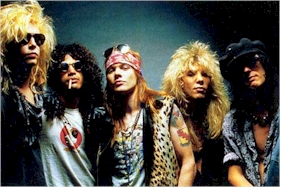 Then, as I rounded the corner between two other dorm buildings, heading toward my own place, I heard it—The Almighty Riff. Boomba-deedle-bom-bom, boomba-deedle-bom-bom, boomba-deedle-bom-bom … Slash, coaxing his Les Paul to speak, soon to be joined by Izzy's chords, Duff's bass, Adler's beat, and, finally, Axl's elegiac paean to Erin Everly or a groupie, or whoever. I looked up; some dude on the third floor had his stereo speakers sitting in his window, pointed outward toward the walkway, and the song was emanating from them, at an impressive volume. As this fact made its way through the burbling stew of my brain chemistry, I began to notice other things—the sun was still out; the heat of the day was beginning to break a little; there were people milling about—guys playing Frisbee over there, some Hacky Sackers practicing their Jester stalls over here, some attractive lasses in their summer finest entering the walkway, some exiting. There was life and youth and probably some sex going on in near proximity to me, and I was noticing it just then because a song, that song—"Sweet Child O' Mine"—had snapped me out of my doomy little head trip. I was smack in the middle of a gorgeous day, my ill mood lifting, and unlimited possibilities arrayed before me.
I celebrate that moment and song—and express my thanks for my family, my friends, our readers, and the mighty force of music—by presenting a collection of "sweet children." My dwarf valet, Passepartout, is handing out CDs around the table. This mix collects a baker's dozen of versions of "Sweet Child":
I wish you all a safe and happy Thanksgiving. Be thankful for music and one another. Peace.