For the first time in a generation, a competitive race is percolating in my congressional district in Ventura County, California. Our state cherishes its reputation as a laboratory for American democracy, but in this district, in this election, our most recent experiments are proving quite combustible indeed — thanks to a representative's retirement, a nonpartisan redistricting, and California's first-time shift to an open primary system. The major parties, special-interest PACS, and other outside groups are preparing to flood our district with campaign cash, and with good reason — the outcome here may have profound ramifications for control of the next Congress, and even the future of our elections process. The first column in this series outlined the broad parameters of the race; over the next few weeks I'll be profiling the candidates and covering the run-up to the June 5 open primary.
There's a low-key rebellion underway in California — a challenge to the two-party system, with the potential to change the way Americans elect their leaders — and Linda Parks is leading the charge. The three-term county supervisor and onetime mayor of Thousand Oaks is one of more than 30 declared congressional candidates statewide whose ballot lines will read not "Democrat," not "Republican," but "No Party Preference." And among them all, Parks has (by far) the best chance of withstanding the impending flood of major-party and PAC funds, and making her way to Washington in the fall.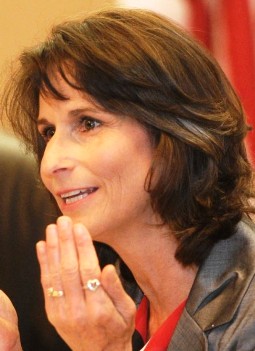 The Capitol Hill newspaper Roll Call has already profiled her, and last week in the Daily Beast, Bush strategist-turned-paragon of moderation Mark McKinnon praised her as a "fighter" who has "seen the enemy within … the two-party system." Parks herself is well aware of what she's up against — and she's got a strong sense of her possible impact. "This is historic," she says, matter-of-factly. "It's game-changing, at a time when Congress is broken and less popular than ever. People are ready for the hyper-partisanship and the special-interest influence to get fixed, and they have a great opportunity to do something about it right here. The open primary and the redistricting that have happened in California have made it possible for a moderate like me to get elected.
"This is not just a congressional campaign. It's a statement, a movement against partisanship and against special-interest money. I never aspired to run for Congress. It's the state of the nation, not personal ambition, that's driving me. And if I'm successful, getting elected as a moderate without support from the special interests, there will be others who follow in my wake."
Heady stuff, to be sure. Then again, Parks told me all of this not in some flag-festooned office or ballroom somewhere, but in between smoothie sips outside a strip-mall Jamba Juice. And she did so after responding to an interview request I had left on an answering machine whose outgoing message intoned, "You've reached the Parks family … and Linda Parks for Congress."
Clearly, this isn't a conventional campaign for federal office. And it's particularly unconventional that  a candidate who has pledged not to take special-interest or PAC funds in a race certain to be deluged with them, who refuses to say whether she'll vote for John Boehner or Nancy Pelosi as speaker if she makes it to Capitol Hill — and who, to be honest, seemed to go unrecognized by her own constituents during our half-hour conversation at Jamba Juice — must nonetheless be considered a front-runner in the upcoming primary.
She may not be a rock-star candidate, or even the most charismatic figure in her own race. But Parks boasts sky-high name recognition and popularity within the state's newly drawn 26th Congressional District, and she has already proven she can withstand an onslaught of major-party money and mud while campaigning on a shoestring. Two years ago she cemented her local stature, and captured the attention of underdog rooters nationwide, while turning back an exhorbitantly funded, and surprisingly nasty, challenge for her Board of Supervisors seat from the wife of her current Republican opponent, state senator Tony Strickland.
"I haven't run a congressional campaign before, but this is the way I run campaigns — very grass-roots," she says. To that end, she is relying for advice (and yard-sign-planting muscle) on a devoted network of friends and neighbors — some of whom happen to be handy with video equipment. It was while putting their (unpaid) skills to use that Parks hit upon an idea that created some major buzz locally: a television ad that aired on cable systems for two weeks, and ended with her looking into the camera and saying, "I'm Linda Parks, I'm running for Congress, and I approved this message … and my favorite flavor of ice cream is Rocky Road."
[youtube id="t0jbzTAd_JI" width="600″ height="350″]
That oddball mashup of the personal and political has provoked responses ranging from quizzical to dismissive to delighted. One Ventura Republican wrote to the local paper that it "borders on insulting that this is how she plans to win favor." But Parks says the more typical reception has been more of the Reagan-and-jelly-beans variety. "Wherever I go now, people are telling me what their favorite ice cream is. I've been attending a lot of coffees around the district, and people are starting to serve Rocky Road for me.
"You can't take yourself too seriously," she adds. "The issues are serious, of course, but I think it's important to show a personal side. So many politicians are out there trying to be slick, and this ad resulted in separating me from the pack. I don't see any negatives about it."
Creating a bit of well-defined space for herself — particularly before the clearly panicking Democrats succeed in defining her negatively — is vital to Parks' prospects. I wrote a couple weeks ago about the Democrats' struggle to settle on a candidate, and the emerging likelihood that Parks will deny the party a slot in the general election (and an opportunity for a key pickup in its effort to recapture the House). The Democratic Congressional Campaign Committee has responded by launching an unusual (and unseemly) line of attack against Parks — dumping a 50-page dossier of material about her personal and professional life onto the internet. Gleaned from a blanket Public Information request, the DCCC's spreadsheet covers everything from her family's mortgage history to her husband's business interests to the lawsuits against which she, along with other members of the Thousand Oaks City Council or county Board of Supervisors, have been required to defend themselves in the normal course of government business.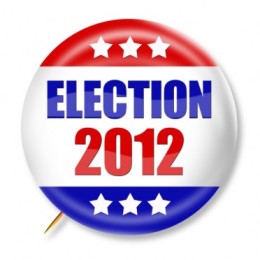 It's the raw material for a sophisticated opposition-research effort, uploaded for public consumption. At first glance there appears to be nothing remotely disqualifying in the document dump, but it is precisely by piecing together innocuous details into somehow-squalid themes that oppo-research professionals earn their keep — whether they work for opposing campaigns or special-interest Super-PACs. (Never mind the potential for mischief — robbery, identity theft, etc. — created by the publication of a candidate's address and other personal information on the internet.)
"There's an incredible amount of positive information in there, actually," Parks says with a laugh of annoyance, as much as irony. "How I was the thriftiest supervisor of all, the fact that I returned the most money to the general fund out of my [city council] office. But they're not going to pick the good stuff. There's also a lot of raw footage of me out there on the internet, filmed at the [early-April] Latino Forum and other events. It's not just footage of me talking — it's of me just standing there, while other candidates are talking. And the reason why it's all there is so the parties and the PACs can use their money and that research to attack me."
For her own part, Parks has remained positive in both her TV spots to date, but quickly bristles when asked what she thinks of Strickland (who, as the only Republican in the race, is expected to advance to the general election in a well-financed cakewalk). "I think of him as the opposite of me," she says. "He takes special-interest money, and he does what they want him to do. You can always tell how he's going to vote by whichever industry has paid him. He takes from industries that are not the most wholesome ones — from tobacco, big oil, the health-insurance companies. And these interests are getting loopholes created just for them, which leaves the public out in the cold."
Perhaps anticipating her need to attract significant support from moderate Democrats in the primary, Parks seems intent on playing more nicely with her four Democratic competitors on the ballot. She's even reluctant to go after the woman generally considered her toughest challenger for a spot in the general election, a state assemblywoman from Santa Monica named Julia Brownley who moved into the district to compete for the seat. Other opponents have called Brownley a "carpetbagger" with "Santa Monica values," but this is as far as Parks will go: "I think she's done a good job representing Santa Monica and their interests, but I don't think their interests coincide with Ventura County's. Her record speaks for itself. I'm not going to criticize her."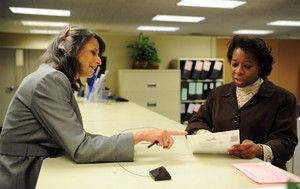 As the Democrats and, sooner rather than later, Republicans gear up their attacks against Parks, their most powerful arguments probably will focus on opportunism and uncertainty. Parks changed her voter registration from Democratic to Republican back in the 1990s, when she first ran for the city council in conservative Thousand Oaks. Seats on both the council and the county Board of Supervisors are nonpartisan positions, but her GOP registration no doubt helped sustain her popularity among voters — even as she frequently asserted moderate-to-liberal positions on environmental and other issues, and occasionally endorsed Democratic candidates (including Strickland's opponent in his 2008 state-senate race). Parks trumpeted her iconoclasm, if not necessarily her "independence," while decimating Strickland's wife, Audra, by a 62-39 margin to retain her supervisor seat two years ago. And when she threw her hat in the congressional ring this past winter, she teased the electorate for a month before announcing that she would change her voter registration once again, this time to "Decline to State," and run as an independent.
Thousands of local Republicans are unlikely to forgive her apostasy — even though, as she notes, "I'd never get the GOP's endorsement, not after they spent half a million dollars attacking me in 2010. But I have support from a lot of both conservative and moderate Republicans — particularly those who are frustrated with the partisanship. A lot of them are feeling disenfranchised — they don't recognize their party anymore, and I was really feeling that. The extremists have just taken that party off the deep end."
On the other hand, however, thousands of local Democrats (including, admittedly, myself) inevitably will look at her shifting party registrations and wonder exactly who Parks is, and what she might do once in office. Will she campaign as a moderate independent because it broadens her electoral base against Strickland, then join the GOP caucus? What if the House is evenly split after November, and she becomes responsible for perpetuating the Republican majority? And can a House member who refuses to embed herself within either party effectively bring home the bacon for her district?
[youtube id="ONcO1K_aC1g" width="600″ height="350″]
"I've never been attacked by the Democratic Party before — that's something new for me," Parks says. "Some Democrats have asked, Why couldn't you have run as a Democrat? We could have supported you!' But that says more about party loyalty, rather than voting for the best candidate — and that's part of what this campaign is trying to change."
Besides, she notes, some experts believe that in an environment as closely divided and poisonous as Capitol Hill, a truly independent freshman may actually be more effective than a partisan back-bencher. "Compared to a Democrat or Republican walking in the door, I believe I'll have a lot more influence because [my presence] will be a mandate against hyper-partisanship. The nation's going to be watching. The press is going to be watching. And they'll be looking to see, How are they going to play with Linda?'
"I'll be open to any legislator who has a good bill, and I think that will engender a little respect. When it comes down to it, [the parties] need votes, and they'll see they can get my vote if they have a good bill. And if it comes down to my vote being the one that determines who the speaker of the House is, I'll take that to the bank. I'll see what I can parlay that into for our country, and for my district. I'll want to talk with the party leaderships and see who is more interested in bipartisanship, in working together, and not playing to the extremes. And I'll want to see who is more interested in the things I'm interested in, such as trying to reduce the special interests' influence in Congress."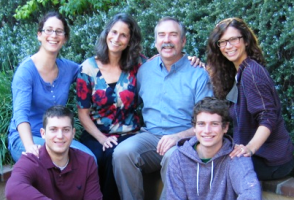 Before she can do any of that, of course, she'll have to face down those exact interests between now and November. The kind of party and PAC spending expected this year is unheard-of in congressional races around these parts — primarily because retiring GOP stalwart Elton Gallegly was never at serious risk during any of his 13 campaigns dating back to 1987. It's unclear, as yet, how all that money will be spent; conventional wisdom holds that the most effective method for reaching local voters is the mass mailer, not the purchase of pricier TV or radio time — which made Parks' first-on-the-air "Rocky Road" ad buy (estimated at $45,000) even more eye-raising.
So far, even though the DCCC has laid down a marker with that dossier, Strickland, the four Democratic challengers, and their well-heeled supporters have mostly kept their powder dry and their moneybags stowed. That should change in the coming week or two, particularly in the wake of next Monday's (May 7) debate — the only one of the primary campaign expected to feature all six candidates. "In the background, I keep hearing the roar of those planes that are about to fly over and bomb our poor little county," Parks says. "We're going to be inundated."
Between now and early June, she adds, "my strategy is just to keep standing. That was my strategy when Audra Strickland spent three-quarters of a million dollars to try and beat me in 2010, and it'll be my strategy now. The Democrats are going to hit me with everything they've got — slime me, slander me, libel me, whatever they can do to see that I don't advance to the general. All the candidates on that side who want to be in the general are going have to knock down Linda. Not just the candidates, but the PACS and the Super-PACS, are going to spend millions of dollars on both sides, and it's mostly going to be aimed at me.
"I just have to keep standing."
A few minutes after she said that, her cell phone rang and she quickly picked up her smoothie and excused herself. During our interview I had gone to some length to explain why, despite my fascination with her candidacy and my shared passion for curbing special-interest influence in Washington, I was pretty sure I would have to vote for a Democrat in the primary. For me, denying the Republicans a continued majority is a higher priority than sending an iconoclast to Congress, and I would be unable to forgive myself if my vote for Parks kept the Tea Party in power.
Despite these protestations, a couple minutes after Parks departed my phone dinged with a fresh text message: "Want to come unload some yard signs?" Parks texted over the address, and off I went. Of course I went. I may not (yet) be able to wrap my head around voting for her next month, but how could I refuse the opportunity to lend an iconoclast some unpaid muscle?
Next week's column will feature details from the May 7 debate, and discuss the Democrats' self-made dilemma as the June primary approaches.