Babyface turns 30 this year. Sure, the Man Who Would Be Babyface — Kenneth Edmonds — was born in 1959, but the singer, songwriter, producer, and all-around hit maker extraordinaire began taking baby steps up the Billboard charts the year Michael Jackson's Thriller dominated every chart. Join Robert Cass, Jeff Giles, and Mike Heyliger as they take a look back at the first three decades of Babyface's career, with various detours along the stream of consciousness.
"End of the Road" by Boyz II Men [Amazon / iTunes] (written by Kenneth "Babyface" Edmonds, Antonio "L.A." Reid, and Daryl Simmons; produced by Edmonds and Reid; from the Boomerang soundtrack album, 1992)
Robert: Happy Valentine's Day, everybody — it's the end of the road!
I obviously could've done a better job scheduling this week's selection, but "End of the Road" is an all-time high school graduation classic. And is that Kevin Powell, fresh off the first season of The Real World, in the song's video?
Mike: Kevin Powell was not in that video!!! … right?
Jeff: An all-time high school graduation classic that happened to be released the year I graduated from high school. Have I ever told you guys how much I really don't like everything I've ever heard by Boyz II Men?
Mike: I like them a lot, and I used to really like this song, as in "play it every chance I could." Now, not so much, but I do remember it sounding different, or at least older, than a lot of music that was out at that time. It might as well have been an O'Jays song. A really whiny O'Jays song, but nevertheless … (I was just reminded of an In Living Color sketch called "Boyz II Wimps.") And for the record, "End of the Road" came out the summer between my junior and senior years.
Robert: Ha! I'd forgotten how good David Alan Grier could be on that show.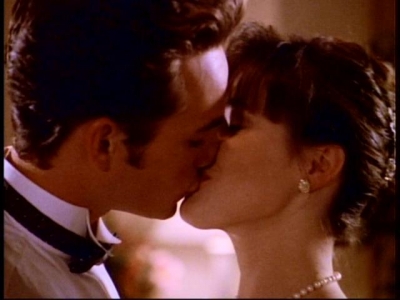 "End of the Road" debuted the summer before my junior year, but "It's So Hard to Say Goodbye to Yesterday" was the Boyz II Men song (a cover, actually) I remember being played over and over around graduation time. If their other 'Face-penned megahit, "I'll Make Love to You," had debuted in the summer of '93 instead of '94, maybe it would've been the theme song for my school's senior prom. (I'm kidding, of course — there's no way in hell any high school principal would be that honest about the true meaning of prom.)
Jeff: That whininess you mentioned was a big part of why I didn't like their sound, Mike. Also, "End of the Road" squatted on top of the Hot 100 for months, not long after Whitney did the same with "I Will Always Love You" and Vanessa Williams scored big with "Save the Best for Last" (my senior-prom theme, by the way). We sure did like us some middle-of-the-road R&B in 1992, didn't we?
Mike: "I Will Always Love You" came after "End of the Road," but yeah, '92 was definitely the year of the ballad that wouldn't go away. Nirvana, Shmirvana …
Jeff: Damn, you're right — my memory was off by a year. But looking at the stuff that topped the charts in early '92, a lot of it was still pretty dentist friendly: "All 4 Love," George Michael and Elton's (admittedly pretty great) cover of "Don't Let the Sun Go Down on Me," "To Be With You," and later on that year, "I'll Be There" (R.I.P. Trey Lorenz's career) and "This Used to Be My Playground." And I just read that "How Do You Talk to an Angel" was the song that unseated "End of the Road" from the number one spot, so now I'm just laughing.
Robert: Was "End of the Road" the first smash hit of the SoundScan era? It was number one on the Top 40 for 13 weeks in the second half of '92, beating Elvis Presley's record of 11 weeks in the top spot with "Hound Dog" 36 years earlier. Boyz II Men's record was broken much sooner: two weeks after "End of the Road" fell from number one, "I Will Always Love You" parked there for 14 weeks, then "I'll Make Love to You" tied the new record in '94, and one year later Boyz II Men's duet with Mariah Carey, "One Sweet Day," stayed on top for 16 weeks.
Mike: "End of the Road" was inescapable for the better part of a year, that's for sure.
Jeff: Wait, does that mean "One Sweet Day" is the current record holder? Because that should not be.
Robert: That's what Wikipedia says. When did SoundScan stop being used by Billboard? The fall of '91 was the beginning, right?
Jeff: I think it was closer to the beginning of the year — March or April.
Robert: We're both right, I guess: "Nielsen SoundScan began tracking sales data for Nielsen [on] March 1, 1991 … and the first Hot 100 chart to debut with the system was released on November 30, 1991." I thought it was no longer being used, though. Maybe it's just that I haven't paid attention to the Top 40 in a long time; I didn't even know what "One Sweet Day" sounded like until four years after it was a hit.
Jeff: It sounds like nothing. Talk about your non-songs …
Robert: You mean you don't play it on every anniversary and birthday in your household? That surprises me, Jeff.
Jeff: No, that's "Who's Johnny."
Robert: That was going to be my second guess. Do you have a cardboard cutout of Steve Guttenberg present at these anniversaries and birthdays, just like in El DeBarge's video? Your kids must love that. Everybody loves the Gute!
Mike: That song has not aged well at all. "One Sweet Day," I mean — "Who's Johnny" is the bomb.
Anyway, a big misconception about the alt-rock revolution is that it obliterated, even temporarily, mainstream pop. It did balance the field a little, but as evidenced by Mariah and Bolton and the like, prefab pop didn't go anywhere. In fact you could argue it got worse.
Robert: Well, it's not like the stations that'd been playing Top 40 before Nirvana were suddenly going to add Soundgarden and Mudhoney to their playlists. Or maybe I'm wrong.
Jeff: No, they just added Candlebox and exchanged a series of edgy high fives in the lobby of the building where they held their focus groups.
Robert: Ha! "Of course I like 'grunge.' You saw that Mr. Big CD on my desk, right?"
Jeff: I've been sitting here trying to pinpoint what's always made me dislike "End of the Road" so much, and I'm still not sure I have a real answer, but I do think it marks the spot where Babyface started to make the shift from trendsetter to plain ol' mainstream artist. He'd always made grown folks' music, but to me there's a big difference between, say, "Whip Appeal" and a song like "End of the Road." It just sounds like pandering to me — a talented songwriter's color-by-numbers version of mainstream R&B that touches on all the expected bases without doing anything interesting.
Robert: The New York Times Magazine's year-end issue had a bunch of essays on famous people who died in 2012, and in John Jeremiah Sullivan's piece on Whitney Houston he wrote, "What you hear in Whitney's music is partly the sound of what happened to soul under the pressure of Reagan/Bush. Something about a voice the excellence of which was said to lie in its awesomeness, in an almost forbidding sense: she could sing things other people couldn't sing. At her height she was a voice of empire." By extension, did Babyface's songwriting aesthetic in the '90s reflect Bush's 1988 campaign-trail appeal for a "kinder, gentler nation"?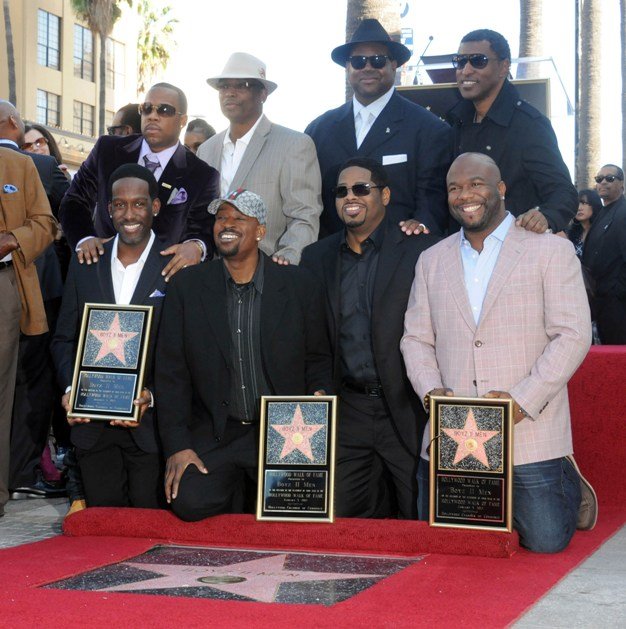 Mike: "End of the Road" is one of the first songs I can think of that wasn't immediately identifiable as a 'Face song back then, at least to my ears. It was fairly atypical of R&B at the time, which was very much in new jack swing mode, but also pop music — I can't think of any other song from the early '90s that sounds like it. Again, it sounds more like an O'Jays or Harold Melvin & the Blue Notes cut than it does Color Me Badd or Bell Biv DeVoe.
Robert: It's easy for me to forget that "End of the Road" originally appeared on the soundtrack to Boomerang, which continued Eddie Murphy's post-Coming to America slide at the box office, though it's still preferable to his directorial debut/finale, Harlem Nights (1989). Babyface and L.A. Reid put the soundtrack together, and it spun off four singles: "End of the Road," P.M. Dawn's "I'd Die Without You," Toni Braxton's "Love Shoulda Brought You Home," and "Give U My Heart" by 'Face and Braxton.
Mike: I don't think I've ever seen Boomerang in its entirety. But aside from Dreamgirls, I don't think I've seen any Eddie Murphy movie made past 1990 in its entirety. I do remember the soundtrack being huge, though. I feel like Jimmy Jam and Terry Lewis had some kind of friendly (or unfriendly) wager with L.A. and 'Face at the time, since the Mo' Money soundtrack, which they produced, and Boomerang's came out at virtually the same time.
Robert: I didn't know Jam & Lewis produced that soundtrack. But I also didn't really know it existed until now. I never saw Mo' Money, but I remember seeing the print ads in the summer of '92 and thinking, "This is from the same director who made Rambo III? Hollywood, you've got my attention!"
I see that the Mo' Money soundtrack album contains a track by the Mo' Money Allstars, while Boomerang has one by the LaFace Cartel. Didn't the latter wipe out the former in a no-holds-barred dance battle? Maybe I'm thinking of another movie and another soundtrack. Still, never mess with a cartel.
For an in-depth look at Kenneth Edmonds's discography as a solo artist, see Mike and Jeff's Popdose Guide to Babyface.