Babyface turns 30 this year. Sure, the Man Who Would Be Babyface — Kenneth Edmonds — was born in 1959, but the singer, songwriter, producer, and all-around hit maker extraordinaire began taking baby steps up the Billboard charts the year Michael Jackson's Thriller dominated every chart. By the end of the decade, working closely with songwriting and production partners Antonio "L.A." Reid and Daryl Simmons, 'Face had crafted a hybrid of R&B and pop that would prove inescapable on Top 40 radio in the '90s, if hits like Boyz II Men's "End of the Road," Whitney Houston's "Exhale (Shoop Shoop)," and Eric Clapton's "Change the World" are any indication. Join Robert Cass, Jeff Giles, and Mike Heyliger as they take a look back at the first three decades of Babyface's career, with various detours along the stream of consciousness.
"Slow Jam" by Midnight Star [Amazon / iTunes] (written by Kenneth "Babyface" Edmonds, Belinda Lipscomb, and Bo Watson; produced by Reggie Calloway; from No Parking on the Dance Floor, 1983)
"Slow Jam" was Babyface's first major credit as a songwriter for hire. Unfortunately, his last name is misspelled as "Edmunds" on the LP's side-two label.
Mike: For some reason I thought "Slow Jam" had been released as a single. I stand corrected. It got a pretty decent amount of airplay as an album cut, though, if I remember correctly; I'm definitely quite familiar with the song. 'Face's sound was already fairly intact even at this early stage.
Jeff: How many R&B songs include the phrases "Hey, Mr. DJ" and/or "slow jam"? I bet you could fill at least a two-CD set. And I bet a lot of them wouldn't be too bad. This particular "Slow Jam," though, is kind of undistinguished — fine for a school dance in the mid-'80s, but full of moon/June/spoon rhymes set to a seriously boring beat. When the singer breaks into his Philip Bailey impression there at the end, I'm guessing it was just because he was bored and needed something else to do. Like you say, Mike, it does make sense in the context of Babyface's later stuff, but it isn't one of his finer efforts.
Robert: Jeff, you're wrong. "Slow Jam" is the greatest song Babyface ever wrote … until the next one he wrote. I'm sure it still gets played at least once a week around midnight on a "quiet storm" show somewhere in America. It's definitely of its time, but for all the "grown folks" out there who grew up with it and still like it, I doubt that's a bad thing. I know I wouldn't turn the dial if I heard it on the radio. By the way, if Midnight Star considered parking on the dance floor to be illegal, does "Slow Jam" classify as idling on the curb with the hazard lights blinking?
"Just My Luck" by the Deele [Amazon / iTunes] (written by Kenneth "Babyface" Edmonds; produced by Reggie Calloway; from Street Beat, 1983)
The Deele is the band in which guitarist, keyboardist, and occasional lead vocalist Babyface met drummer L.A. Reid.
Mike: This was my first time hearing "Just My Luck." I kinda dig it. And I'm now 99 cents poorer because of it.
Jeff: A great example of the finely incestuous relationships that powered SOLAR, a.k.a. Sound of Los Angeles Records, during the label's 'Face-fueled heyday. The producer here, once again, is Reggie Calloway, a founding member of Midnight Star who helped get Babyface's career started, and who would go on to produce a solid facsimile of L.A. and Babyface's sound with "I Wanna Be Rich" at the end of the decade. As far as this song goes, I mostly just want to know who's shredding there on the guitar solo. Something like that would be seen as "daring" if an R&B act did it today, which kind of makes me too sad to enjoy the song.
Robert: I was wondering if Reggie Calloway was that Calloway. "Just My Luck" shows the influence that R&B and soft rock had on each other in the late '70s and early '80s, à la Ambrosia's big hits or something like the Gap Band's "Yearning for Your Love," and Babyface certainly worked that cross-genre approach to its full extent in the '90s. Is there a double entendre in the lines "But girl, you know sometimes you're like the weather / You brighten my day and then you rain on me"? If so, it's great how the immediate response from the background vocalists sounds like "Ewwww" instead of "Ooooh." Everyone's a critic! But I appreciate that 'Face was getting freaky early in his career, a quality that sure would've spiced up that Whitney 'n' Mariah duet he produced for the Prince of Egypt soundtrack 15 years later.
Mike: If there was a Deele greatest-hits comp online that was reasonably inexpensive, I would've bought it after hearing "Just My Luck." And Jeff, I too miss R&B songs with guitar solos. Without having the Street Beat liner notes on hand, it's not impossible that Babyface himself played that guitar solo.
Robert: He played guitar for Bootsy Collins at one point, didn't he? Bootsy's the one who gave him his nickname, apparently.
Jeff: The Deele had a second guitarist on the first record, I think — Stanley "Stick" Burke. I have no idea what the division of labor was, although I have to say I'm frankly disappointed that Heyliger didn't immediately bust out with some arcane facts about the track and the band. JHERI CURL FRIDAYS CREATE UNREASONABLE EXPECTATIONS.
Mike: If the Deele's stuff was more readily available, I would've had more facts for you. Seriously, the first time I heard this song was yesterday!
Robert: C'mon, Mike, you're black — you're supposed to just know this stuff.
Mike: I'm not sure what the other guys in the Deele did except for wear tons of makeup and look disturbingly effeminate.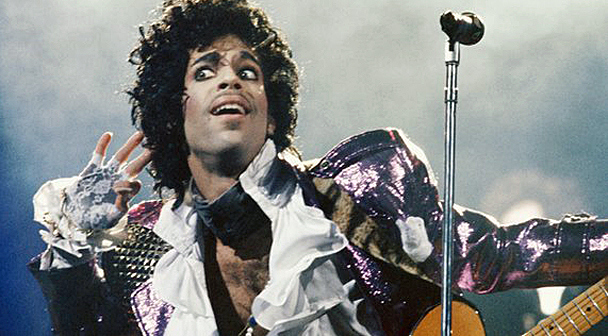 Robert: After 1999 hit I'm sure every A&R guy told bands like the Deele, "Do what Prince is doing or no advance for you."
Jeff: That's a great point. I wasn't even thinking of Prince when I heard that solo — just feeling nostalgic for the days when an R&B band playing instruments was just kind of a matter of course.
Robert: Well, the Deele definitely seemed to be copping Prince's androgynous look, but I also read somewhere that their first two albums copped his style.
Does the lack of instruments-playing R&B groups these days speak to a disturbing lack of music programs in inner-city schools over the past 25 years or so?
Jeff: I've been slowly working on a feature for Dadnabbit about why kindie music is so Caucasian, and your comment about music programs kind of gets to the heart of my argument — that making music is sort of a financial fool's errand even if you're making stuff that has a prayer of making it on the radio, and that goes (at least) double for kids' records, so you're going to end up with performers who come from a relatively comfortable background.
Mike: That makes sense. I'd be willing to bet that most inner-city schools do not have music programs, but in a hip-hop-dominated world how many minority kids out there actually want to play instruments? I guess a self-fulfilling prophecy can be deduced here.
Robert: For whatever it's worth, I'm so tired of "retro" "soul" groups composed of three or four white guys playing the instruments and a black singer who's supposed to make them look legitimate. Or at least that's how it looks to me. And these bands all seem to play the same kind of "soul." Find a white, Daryl Hall-ish singer or shut up.
I used to know a guy whose idea of soul was strictly Memphis and Chicago R&B of the '60s and early '70s. He once gave me an MFSB record he'd bought because it was "too disco" for him. Never mind that disco in its purest form is R&B.
Mike: Don't get me started …
Jeff: Funny how Babyface has already sent us spiraling off into a side conversation about the dreaded authenticity question. I can only imagine where we'll be once we really start delving into the hits.
Mike: I will say that what most suburban white folks consider authentic soul and what most urban folks (all races) consider authentic soul usually turn out to be two very different things.
Robert: White guilt plays into it, I think. But does it work the same way with hip-hop? I've seen black women singing along to James Taylor and Ambrosia songs in Walgreens, but P.M. Dawn always seemed to have more white fans than black ones. Babyface got poppier as the '90s wore on, but I could see "Change the World" being covered by any number of R&B artists.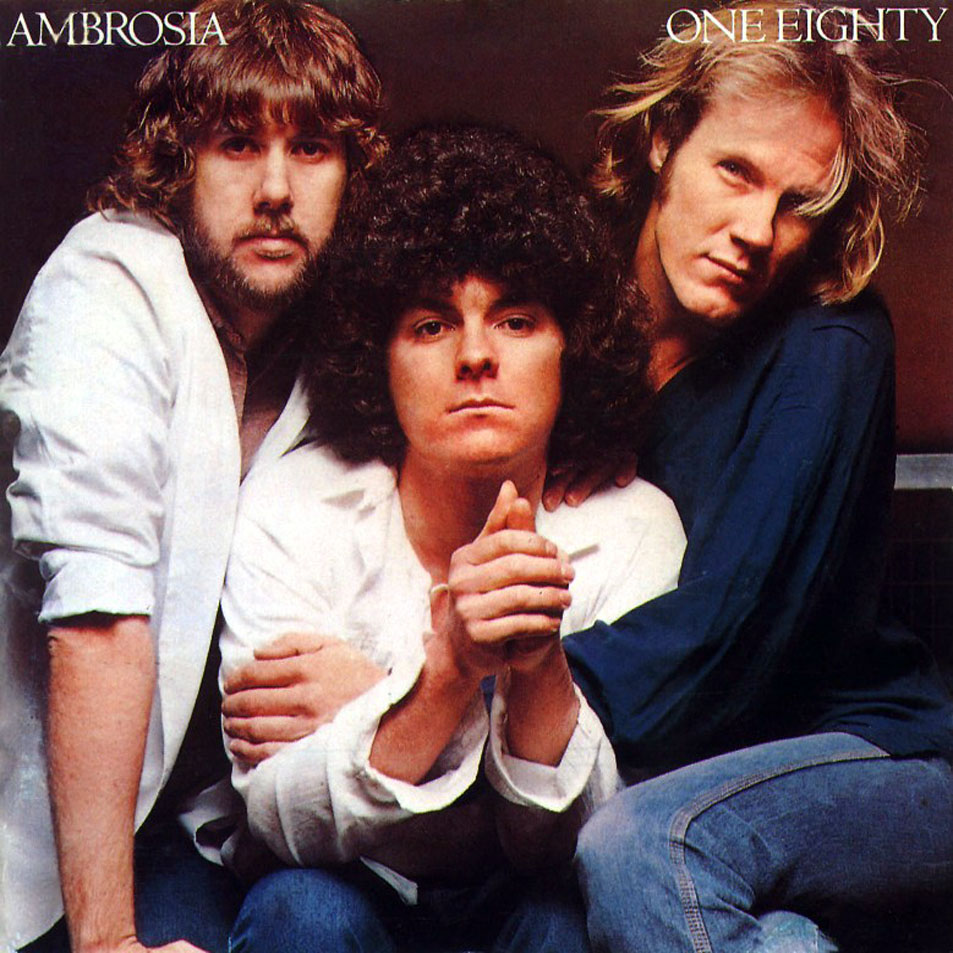 Mike: I can only speak from my experience, but I can remember "Biggest Part of Me" and "How Much I Feel" being played on urban radio when I was a kid; I'm fairly sure that the former was a pretty sizable R&B hit. Also, JT's songs have been covered quite a bit by soul singers: Bobby Womack did "Fire and Rain," and everyone and their mother, from the Jackson 5 to Roberta Flack & Donny Hathaway, did "You've Got a Friend."
Beyond that, there's probably a large group of black folks in urban areas who grew up listening to a lot of easy-listening music, particularly if your genealogy traces back to the Caribbean. My grandmother's favorite singers are Jim Reeves and Tom Jones.
As for hip-hop, there's definitely "hip-hop for white people." Atmosphere, Brother Ali, even a lot of the so-called "conscious" rappers — the Roots, Talib Kweli, early Kanye. I'd say that they probably have more white fans than black fans.
I obviously find racial politics incredibly intriguing. Too many people run from this shit.
Jeff: Ambrosia had (some of) its roots in that uniquely '70s/early-'80s brand of smooth, racially unidentifiable R&B typified by bands like Heatwave and Champaign. Rock-solid musicians with plenty of soul, but maybe a little too much fondness for polished studio technique — and I think bands like Midnight Star and the Deele weren't too far removed from that scene. In fact, they probably would have been part of it if they hadn't come up during the dawn of the digital era.
I've never thought about this stuff before. I think I'm going to have a lot of fun with 'Face Time.
Mike: I think you're right about that stuff.
Robert: It'll definitely be fun to talk about '80s R&B, when everything went mechanical but still managed to be fun. I can see why Babyface made Playlist (2007) as a tribute to the soft-rock songs he liked growing up, but what I'd really like to hear are acoustic versions of songs like "My Kinda Girl" and "Whip Appeal," whose melodies hold up even if some of the production techniques sound dated now.
Jeff: I could listen to "My Kinda Girl" and "Whip Appeal" all day.
Robert: The Isley Brothers also covered two or three James Taylor songs in the early '70s, including "Fire and Rain," along with a few Carole King numbers, "Sunshine (Go Away Today)," and even Todd Rundgren's "Hello It's Me." Just as white musicians had stolen from black musicians to create rock 'n' roll, black R&B artists seemed to be returning the favor in the '70s. Racial lines just didn't seem to be drawn that clearly back then; I doubt Rufus had two white members because they could help the group cross over to white audiences, and it's not as if David Foster and Quincy Jones weren't going after a similar sound thanks to songwriters like David Paich and the other guys in Toto.
There's a Chicago band called Blah Blah Blah that reverses the three-white-guys-and-a-black-guy trend of retro-soul acts. But the white guy's the drummer, and wouldn't you know it, they sound like the Smiths.
On that "hip-hop for white people" list, don't forget Jurassic 5. I liked them for a few months.
Mike: Ha! Jeff, don't you like Jurassic 5?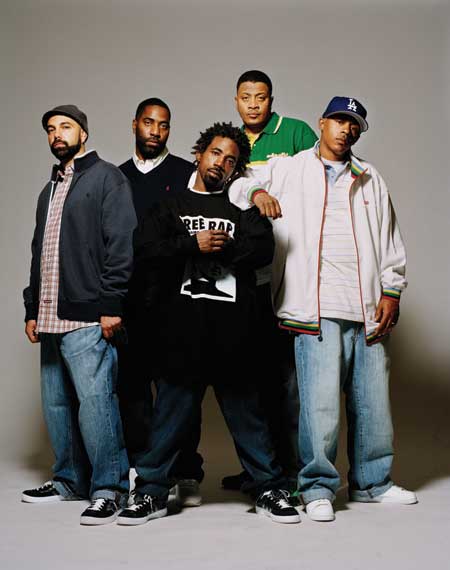 Jeff: Love 'em! Especially when Chali 2na was at the mic. Love Blackalicious too.
Mike: I don't know any black folks who like Jurassic 5 [laughs].
Jeff: I guess that says a lot about why they couldn't keep things going. Why do you think that is?
Mike: They don't talk about killing people. That's my glib answer.
Truthfully, I don't know. I'm sure they did have some black fans, probably mostly on the west coast, but when I think J5 I think college kids and hacky sacks.
Jeff: And I didn't even know they had that connotation until I heard the track they recorded with Dave Matthews. I just liked them because I thought they made interesting music.
I wouldn't have guessed that talking about Babyface would lead to a discussion of the racial divide in music, but I'm glad it has. I look forward to getting deeper into this as we go along.
Mike: I'm looking forward to it too. Mostly because we have enough affection for one another that we can have discussions like this without hurt feelings.
Jeff: Oh God, I hope not. The thought never even occurred to me!
Mike: Didn't really occur to me, either. But I think these are important discussions to have.
For an in-depth look at Kenneth Edmonds's discography as a solo artist, see Mike and Jeff's Popdose Guide to Babyface.