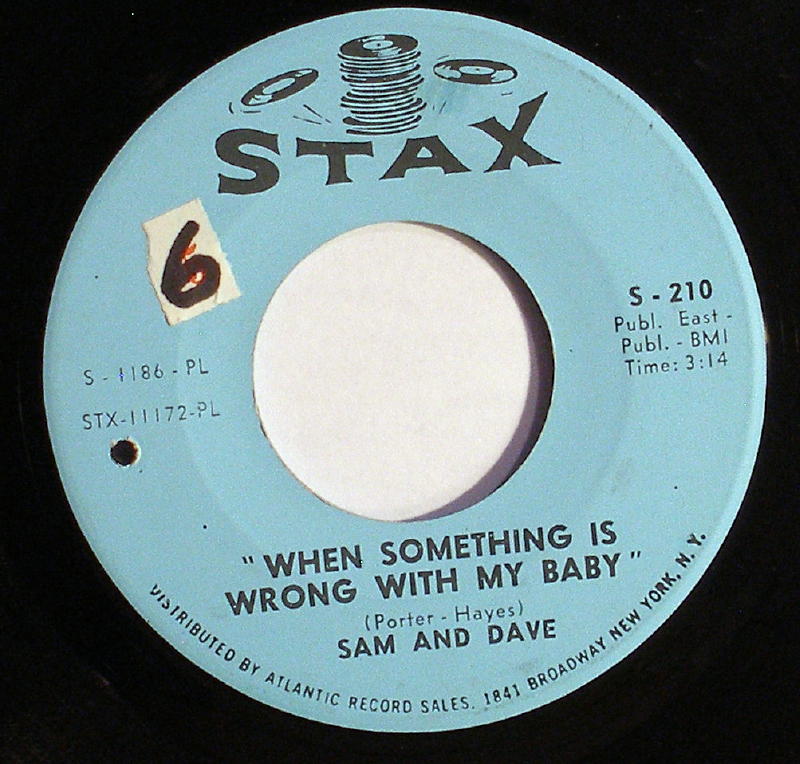 By my count this is the 90th installment of my Soul Serenade column for Popdose. That means the two-year anniversary of the column is coming up in a few weeks. I can't recall having missed a single week during that time. I hope you've enjoyed reading the column as much as I've enjoyed writing it.
During this time I have featured funk, gospel, blues, pop, Philly soul, Chicago soul, doo wop … in short anything that could possibly fit into the genre that we call soul music. What does it all have it common? Damned if I know, other than the fact that it all touches a deep place in my heart. But when it comes to what I think of as pure, deep, soul music, there are very few artists who have ever done it better than Sam & Dave.
Sam Moore and Dave Prater met in Florida in 1961. They didn't exactly set the recording world on fire until they signed with Atlantic Records four years later. When Atlantic passed them along to Memphis-based Stax Records, by then an Atlantic subsidiary, they hooked up with Isaac Hayes and David Porter who became the team behind the team. Hayes and Porter wrote huge hits like "Soul Man," "Hold On I'm Coming," and "I Thank You" for Sam & Dave.
Those are all great songs, but the one Hayes and Porter song that really grabs me, due in large part to an amazingly soulful performance by Sam & Dave, is the 1967 smash "When Something Is Wrong With My Baby". It's one of the most soulful ballads ever committed to tape from the stirring vocals, to the usual impeccable backing from Booker T.& the MG's with the Mar-Keys horn section. You can see the key players in the live video below.
A great song always attracts covers, and "When Something Is Wrong With My Baby" is no exception. Given its origins, it's natural for the song to attract duos. That attraction has resulted in fine versions by Linda Ronstadt and Aaron Neville, Patti LaBelle and Travis Tritt, and Hall & Oates with David Ruffin and Eddie Kendricks (see below). One of my favorites is an instrumental version by King Curtis.
Business complications ultimately helped to put an end to Sam & Dave's string of hits. When Atlantic and Stax parted ways in 1968, Sam & Dave were still signed to Atlantic and thus no longer had access to the great Memphis producers and musicians who had helped them to create their most compelling records. But what really killed the duo was their own volatile relationship. They couldn't stand the sight of each other when they were off stage.
By 1970, Sam & Dave were done. There were some reunions during the ensuing decade, but they never could reconcile their personal animosity. Dave even tried a new Sam (Daniels) for awhile. Sam & Dave were inducted into the Rock and Roll Hall of Fame in 1992. Unfortunately Dave Prater didn't live long enough to accept the honor. He was killed in a car accident in 1988.
[youtube id="89ddPhDZgUA" width="600″ height="350″] [youtube id="UyQ0-ziH650″ width="600″ height="350″]