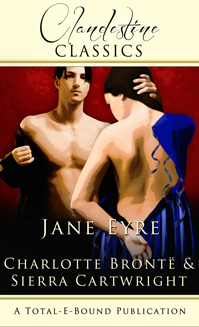 Spurred on by the extraordinary sales of E.L. James's "adult" romance novel Fifty Shades of Grey, which has sold 60 million copies worldwide since its initial publication in Australia last year, Clandestine Classics has issued new e-book editions of Charlotte BrontÁ«'s Jane Eyre, her sister Emily's Wuthering Heights, and Jane Austen's Pride and Prejudice, among other enduring staples of 19th-century English literature. The twist is that the updated novels make explicit what was merely suggested in the original text.
"You didn't really think that these much loved characters only held hands and pecked cheeks did you?" the publisher asked, ever so coquettishly, on its blog. "We'll show you the scenes that you always wanted to see but were never allowed." In other words, that isn't a pipe in Sherlock Holmes's pocket, my dear Watson.
"We're keeping the original prose and the author's voice," said Claire Siemaszkiewicz, cofounder of Total-E-Bound Publishing, the parent company of Clandestine Classics, in a July interview with London's The Independent. But why go to the expense of hiring writers to insert new sex scenes in old books, or artists to create spicy new covers? Why not just rename those old books and see who takes the bait? For instance, Edith Wharton's The House of Mirth could enjoy a second life as The Best Little Whorehouse in Turn-of-the-Century Manhattan. And who wouldn't want to read Robert A. Heinlein's sci-fi milestone Stranger in a Strange Land if it was rebranded Who's Up for an Anonymous One-Night Stand in Mars, PA?
Business is booming at independent bookstores this holiday season, according to today's New York Times, but with only seven shopping days left till Christmas, I believe it's in these stores' best interests to take a bite out of Amazon's market share by moving as much product as possible off the shelves. Here are some suggestions for "enhanced" titles of timeless works:
* James Joyce's A Portrait of the Artist as a Young, Muscular Hunka Hunka Man
* J.D. Salinger's The Catcher in the Rye, the Pitcher With a Thing for Bread
* William S. Burroughs's Naked Lunch, or Expense Accounts Gone Wild!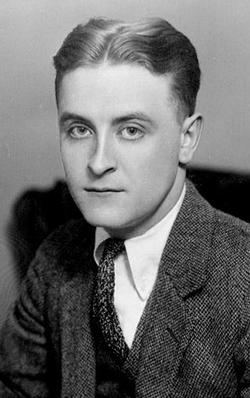 * F. Scott Fitzgerald's Tender Is the Night, Though I Can't Say the Same for My Aggressive Style of Lovemaking
* Ernest Hemingway's A Farewell to Arms But Not Tits and Ass
* James Jones's From Here to Eternity: A Beginner's Guide to Tantric Sex
* Evelyn Waugh's Brideshead Revisited, or Flashback to Our Wedding Night
* Raymond Carver's Will You Please Be Quiet, Please? I'm Trying to Have Sex With You
* Anthony Burgess's A Clockwork Orange and Other Dystopian Sex Toys
* Muriel Spark's The Prime of Miss Jean Brodie, or Welcome to 35 (Meow)
* Thomas McGuane's Ninety-two in the Shade, Two Hundred Twelve in My Pants
* Robert Graves's I, Claudius, Am Repulsed Yet Secretly in Awe of My Nephew Caligula's Perverted Exploits
* Malcolm Lowry's Under the Volcano, or 'Magic Mike': Front Row, First Showing
* Carson McCullers's The Heart Is a Lonely Hunter, But the Loins Are Just Plain Angry
* James Baldwin's Go Tell It on the Mountain — The Paternity Test Came Back Negative!
* Harper Lee's To Kill a Mockingbird, or Whatever Turns You On, Baby …
* Gabriel Garcia MÁ¡rquez's Love in the Time of Cholera Was Often a Dicey Proposition
* Virginia Woolf's To the Lighthouse, Where Seduction Awaits in the Form of Peach Wine and a Joint I Stole From My Brother's Dresser
* E.M. Forster's Howards End Gets So Much Action It's Practically a Room With a View (two-for-one special)
* Walker Percy's The Moviegoer, or That Ain't Popcorn Butter
* William Styron's Sophie's Choice: Top or Bottom? Cowgirl or Reverse Cowgirl?
* Ann Beattie's Chilly Scenes of Winter, or My Nipples Aren't Hard Because of Anything You're Doing
* Ralph Ellison's Invisible Man Who Still Manages to Generate Visible Envy From Every White Guy in the Locker Room
* David Foster Wallace's Infinite Jest, or The Lie About Penis Enlargement Pills That Grew and Grew, Unlike My Penis
* William Faulkner's As I Lay Dying, I Suddenly Wished I'd Dated More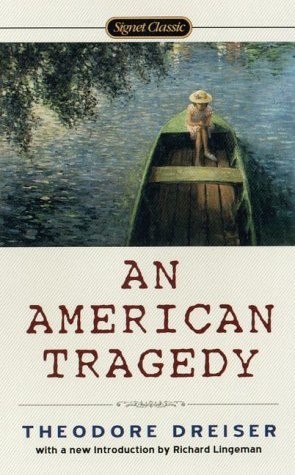 Booksellers should also consider bundling W. Somerset Maugham's Of Human Bondage, George Orwell's Animal Farm, and Norman Mailer's The Naked and the Dead as an "Assorted Kinks" three-pack. And because erectile dysfunction is no laughing matter, Vladimir Nabokov's Pale Fire, Margaret Mitchell's Gone With the Wind, and Theodore Dreiser's An American Tragedy will do the most good if they're conveniently placed in your store's self-help section.
Acknowledgements: The author would like to thank/blame James Conley for this idea.