The Popdose 50: Our Favorite Holiday Songs
Leave it to the Popdose staff. Any other collective of jaded music geeks might have stampeded toward a recent-vintage slab of Xmas irony as our all-time fave holiday hit – "Fairytale of New York," say, or "Christmas Wrapping." But not us. Not the crew that's forever mired in Mellowmas. Not the gang that, not so long ago, named a sentimental Beach Boys ballad as our favorite single of the rock era. Sure, those caustic classics I mentioned are here, and they're given rather prominent places under our bauble-laden Fraser Fir. But they're topped by a tune that veritably screams … well, croons … Christmas tradition: Yuletide carols being sung by a choir, folks dressed up like Eskimos, and all that.
Leave it to the Popdose staff…We could have been satisfied to keep our Christmas List seasonably, and unrelentingly, bright—jabbering enthusiastically about logs on the fire and red-nosed reindeer and whatnot, and leaving existential angst (and critical analysis) for another time. But, no—here we discuss wartime anguish disguised as holiday cheer, and we dissect Charles M. Schulz' persnickety attention to detail. We lionize session guitarists and their relative minor thirds (whatever they are). We offer exegeses on David Bowie's ego and the history of holiday hip-hop. What we don't do is keep it short and snappy. Wait your turn, kid—you'll get your turn on Santa's lap when we're done.
The Popdose staff's 2012 holiday gift to you…as opposed to the daily lumps of coal being dished out over in Giles-and-Hareville…is eclectic, yet grounded in the pop sensibilities that help give our corner of the internet its otherwise medicinal moniker. Some of our choices no doubt will leave you grimacing or harrumphing, even bah-humbugging, but that's the nature of these things. So enjoy what you will, and fill the comments section with vitriolic no-thank-you notes if you must. Either way, have a very Merry Chrismukkahwanzadan, and keep reading and listening. — Jon Cummings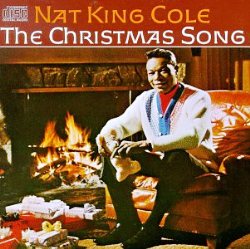 1. Nat King Cole – The Christmas Song. — Timeless is an oft-used word to describe the old songs, but how else would you describe this holiday hallmark? Although written in 1945 by Mel Torme and Bob Wells, "The Christmas Song" just seems like it's been around forever. Hard to believe there was a time when my parents wouldn't have heard this song. And while it may be the most-recorded Christmas song ever, it's Nat King Cole's ownership of the song that makes him the only singer I want to hear singing it. Cole's delivery is so smooth and warm, it's like drinking warm brandy while a fire crackles beside you. You can imagine snow crunching and iced windows, along with the comfort that comes with being around your friends and family. "The Christmas Song" is so great, it belongs on the same list of carols as "Silent Night," "The First Noel," and "O Tannenbaum,"songs that evoke the spirit of Christmas and instantly place you in the mood for giving and showing good will toward men. In other words, timeless. — Scott Malchus
2. Waitresses – Christmas Wrapping. — It's amusing to think that for years, "Christmas Wrapping" was an underground hit of sorts. When put in the proper context, this actually makes sense: The Waitresses were the textbook definition of a "fringe" band, with the majority of their popularity coming from the MTV favorite "I Know What Boys Like," with an extra push coming from their theme to the TV show Square Pegs. Airplay for them was going to be limited to begin with, but it would certainly be limited for a Christmas rap song in the early '80s. And make no mistake – this is a rap song. They didn't call it "Christmas Wrapping" for nothing. Mars Williams' sax line serves as the de facto hook, but it's Patty Donahue's pitch-perfect delivery, both vocally and emotionally, that makes the song. Armed with a lengthy lyric sheet (about 450 words), Donahue – who died of cancer in 1996 at the age of 40, and therefore never saw the song live its much larger second life – navigates the busy vocal melody effortlessly, while an equally rubbery bass line percolates underneath. As the popularity of modern rock grew, "Christmas Wrapping" suddenly became a holiday staple, but while it had a leg up for being one of the first alt-rock Christmas songs, it has endured because it is one of the best. — David Medsker
3. Pogues with Kirsty MacColl – Fairytale of New York. — There are happy, uplifting Christmas songs; there are melancholy Christmas songs; there are Christmas songs that make fun of what a crass and commercial exercise the whole thing can be. And then, in a category completely its own, there's "Fairytale of New York." It uses Christmas as a setting for a story of lost innocence, telegraphing in swift, brutal verses how the great city at first beckons a couple from Ireland and then tears them apart. There are gaping holes left in the story: Are these two characters husband and wife? When does the story take place, and how long have they been in the city? And most important, does this fractious couple reconcile, or is it, indeed, their last Christmas together? "Fairytale" refuses to do the heavy interpretive lifting for you, instead working its magic through its densely emotional lyrics, sung beautifully by Shane MacGowan and the late Kirsty MacColl. We see the couple freshly arrived, literally dancing in the crowded streets; we see the tragic slide into addiction and mutual blame ("You took my dreams from me/When I first found you"); and, in the end, one last try at determination and hope: "I kept them with me babe/I packed them with my own/Can't make it out alone/I built my dreams around you." The emotional payoff is completely earned; there is no Christmas song so moving and yet so lacking in sentimentality. For that if nothing else, "Fairytale of New York" is unique. — Dan Wiencek
4. Darlene Love – Christmas (Baby Please Come Home). — Originally meant for the Ronettes, "Christmas (Baby Please Come Home)" has become a modern Christmas classic and huge hit for Darlene Love since its release in 1963. Allegedly, Love says she was brought in to take over vocals on the track because Ronnie Spector "was not able to put as much emotion into the song as needed." And thank goodness for that, because I can't imagine anyone else singing this song (seriously — I've heard a lot of covers of this, and none get it right). Every year since 1986, save 2007, Love has appeared on Late Night with David Letterman/The Late Show with David Letterman to perform the song, and it is, in my opinion, one of the highlights of the holiday season. — Kelly Stitzel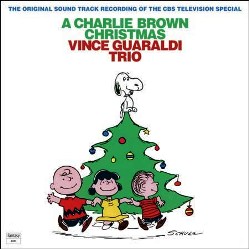 5. Vince Guaraldi Trio – A Charlie Brown Christmas. — We broke the rules for this one — although a few Popdose scribes nominated single tracks (see below), most of us couldn't bear to choose a single favorite off this Christmas masterpiece. Sparkling with wit and warmth, yet laced with the melancholy that defined both Peanuts and its peculiar creator, A Charlie Brown Christmas captures the full gamut of Christmas in a way that appeals to almost everyone. Just as miraculously, is almost impossible to get sick of. (Not that some radio programmers don't try their damnedest to poison it.) You've got the immortal "Linus and Lucy," "Skating" (with a motif recycled from an earlier Guaraldi composition, "Ginza"), a definitive take on "O Tannenbaum," and, just for good measure, one of the best Christmas songs of the past 50 years, "Christmas Time Is Here." And that's not taking into account the equally charming tracks that rarely make the radio: "Christmas Is Coming," "My Little Drum," "The Christmas Song," and not one but two variations on "Greensleeves." Completely fresh and timeless, A Charlie Brown Christmas easily ranks among the best Christmas albums ever made. And to think, it all started with a blockhead who couldn't even direct a simple Christmas play. — Wiencek
6. Run DMC – Christmas in Hollis. — While Run-D.M.C.'s "Christmas in Hollis" is not rap music's earliest seasonal hit – that would be Kurtis Blow's "Christmas Rappin'," which doubled as the first major-label rap single and sold over 400,000 copies in 1979 – it may be its most enduring one, even popping up recently in a Honda commercial. Released in late 1987 as the follow-up to "It's Tricky," it captures Run, D.M.C. and Jam Master Jay at the peak of their crossover success, a stature exemplified by the song's position as both the leadoff track of Profile's Christmas Rap compilation and the lone representative of the hip-hop generation on the star-studded A Very Special Christmas LP. Musically anchored by loud horns sampled from Clarence Carter's raunchy "Back Door Santa," "…Hollis" doesn't shun well-worn seasonal touchstones (Santa, his reindeer, Jack Frost, the yule log in the fireplace, mistletoe, and egg nog all make appearances), but it is also firmly grounded in the group's Queens' upbringing, with D.M.C.'s mom's "chicken and collard greens" and "macaroni and cheese" replacing the usual stuffed geese and roasted chestnuts. All in all, "Christmas in Hollis" sounded like a pretty good party in 1987 – and even a quarter century after its release, it will likely be played at every Christmas party you attend in 2012. Run-D.M.C. tried to recapture the magic five years later with "Christmas Is," but it wasn't meant to be. To be fair, the perfectly fine song probably was not helped by its position on the somewhat underwhelming, second Very Special Christmas album. It was sandwiched between Michael Bolton's version of "White Christmas," which found the singer seemingly undergoing an extremely invasive procedure (without sedatives) in the recording studio, and Extreme's "Christmas Time Again," the band's sensitive tribute to instantly dated keyboard sounds and bad lyrics. — Thierry Côté

7. Bruce Springsteen & the E Street Band – Santa Claus is Comin' to Town. — The Springsteen version of this fundamental holiday tune is a charming relic from another era, when live performances from your favorite band weren't just a YouTube search away at all times. Released to radio shortly after its recording at a December 1975 concert in Greenvale, NY, the tune first saw official release in 1981 on a holiday-themed compilation record before its wider release as the B-side to the "My Hometown" single in 1985. In those days, outside of bootleg recordings found behind dusty record shop counters, a tune like Springsteen's "Santa" was a little welcome taste of the live experience coming over your radio during the most wonderful time of the year. Warmth simply radiates from the track, whether it's Clarence Clemons' wry "Ho, ho, ho" or Springsteen's goofy posture throughout. (His "what…What…WHAT?!" bit from the opening narration always gets a smile out of me.) It's easy to imagine yourself warm and toasty in a concert hall while winter blasts outside, enveloped in the seasonal joy of the E Street Band. — Matt Springer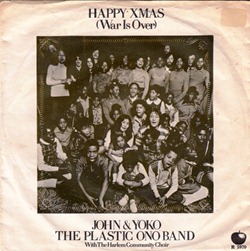 8. John Lennon and Yoko Ono – Happy Xmas (War Is Over). — "Now I understand what you have to do," said John Lennon in the early '70s: "Put your political message across with a little honey." He was talking about "Imagine," but he could have meant this song, a musical extension of his and Yoko's 1969 peace campaign, in which they erected billboards around the world proclaiming "WAR IS OVER! If you want it. Happy Christmas from John and Yoko." At their best, Lennon's political songs focused not on politics per se, but on you and me, the listeners who passively tolerate injustice and brutality. (The punchiest line in "Power to the People" is "I gotta ask you comrades and brothers/How do you treat your old woman back home?") And so "Happy Xmas (War Is Over)" begins with a question: "So this is Christmas/And what have you done?" Helping the message go down is a large spoonful of honey indeed: an engaging melody, a chord progression with more suspensions than the Brooklyn Bridge, and even a rare non-cloying children's choir. Neither sanctimonious nor sentimental, "Happy Xmas" is a Christmas carol with a conscience — and Lennon at his best. — Wiencek
9. Mariah Carey – All I Want For Christmas is You. — In the 1930s alone, Bing Crosby had more than 150 hit songs. Nobody in the rock era has even come close to that. But most of us can only name two or three Crosby songs, and they're Christmas songs: "White Christmas," and maybe that one about Hawaii back from when Hawaii was exotic — the one that I'm too antsy for Christmas to take the time to spell, even incorrectly. (Kelly Stitzel note: See #25 below.) Perhaps then the same fate awaits Mariah Carey. It would be justifiable if, in 70 years, the only Carey song anyone knows is "All I Want for Christmas Is You." Nobody is more blandly mainstream, more middle-of-the-road, more pandering, more "industry" than Carey, with her nearly 20 indistinguishable #1 hits that have hammered us all like a Chaplin-bating evil machine since 1990. And then there's this. "All I Want for Christmas Is You" is a stone-cold pop and Christmas classic, and the only undeniable, near-universally liked addition to the American Christmas canon in the last two decades or so. It works partially because it's a throwback—it's reminiscent of old Phil Spector-produced R&B Christmas songs. But it's also sing-songy, and ready for Christmas movie soundtracks, the background at the office holiday party, or you singing it in your car and not really caring if anyone notices you, because they're singing along to it, too. — Brian Boone
10. Elvis Presley – Blue Christmas. — "Blue Christmas" had been around for almost a decade before Elvis immortalized it with his version. His inspiration was most likely Ernest Tubb's 1948 version, which lacks the melodrama and punch of the King's. Presley was at the peak of his powers when he recorded his 1957 take, and thus a fairly generic Country & Western ditty was transformed into one of the greatest tragic Christmas songs ever. Throw in some weepy backup singers and a much harder-charging rhythm section, and being alone for Christmas never sounded so great. — Chris Holmes
11. Judy Garland – Have Yourself a Merry Little Christmas. — Like the next song below, but even more so, this gorgeous ballad started its life as a war song disguised as a show tune. Composed for the 1944 Garland film musical Meet Me in St. Louis, it was all about separation and anxiety and melancholy — "Someday soon we all will be together, if the fates allow / Until then we'll have to muddle through somehow." It brought the soldiers to tears when Garland sang it at the Hollywood Canteen. Only later did Frank Sinatra (see #27 below) ask songwriter Hugh Martin to "jolly up" the latter line to "Hang a shining star upon the highest bough," and make other, more positive changes throughout. But it's that downright gloomy original I adore, for injecting a shot of real emotion into Christmas' commercialized wasteland. (Of course, things could have been even more dour: The unused, first-draft lyric included the line, "It may be your last / Next year we may all be living in the past.") — Jon Cummings
12. Bing Crosby – White Christmas. — Irving Berlin's 1942 classic was much less about Christmas and the holidays than it was about the war. That may seem like a sweeping generalization, but few of America's composers of the day were as single-mindedly writing toward the war effort in such definitive terms as Berlin was. So when you hear "White Christmas" you have to consider this is not necessarily a song about a melancholy holiday, but about a yearning for stability and peace in general. Crosby carried this over perfectly, giving the tune a certain emotional weight that so many other singers have failed to allow. In the process, he made what is probably still the biggest-selling single of all time, at 30 million copies. — Dw Dunphy
13. Donny Hathaway – This Christmas. — The weather outside may, indeed, be frightful. However, once the immortal Donny Hathaway begins singing about hanging mistletoe and trimming the tree, the temperature immediately warms up a few degrees. "This Christmas" has become a holiday standard among soul music lovers, and even found itself as the title track for a recent film (though the reinterpretation of the song by Chris Brown was fairly regrettable). Although Hathaway himself became a tragic figure, the joy and peace with which his signature song reverberates, even 40 years after it was recorded, is palpable. — Mike Heyliger
14. Band Aid – Do They Know It's Christmas? — "Wow, just what I always wanted — a big box of guilt!" A dream team of UK pop stars lent their vocal talents to the most shameless charity appeal ever written — and people ate it up, sending "Do They Know It's Christmas?" to the top of the UK charts, where it soon surpassed "Bohemian Rhapsody" as the biggest-selling British single ever. You really have to marvel at the thought of millions queueing up to buy a record with sentiments like "Well, tonight thank God it's them instead of you." Still, it's not as though Sir Bob doesn't have a point: for every one of us exchanging gifts and good cheer with family, there are countless others for whom Christmas Day is just another struggle to survive. So tap your toes to this (actually very catchy) tune, have fun trying to pick out each of the song's roughly 3,000 vocalists, and include a gift for UNICEF or another worthwhile charity in your Christmas shopping this year. — Wiencek
15. Wham! – Last Christmas. — It's a fey little song, sung from the point of view of a sad, fragile little man-child, and yet it's kind of…pretty. Maybe that's because the opening synthesizer hook sounds like falling snow, because they could (and did) synthesize anything during the '80s. Like "Do They Know It's Christmas?", also released in 1984, "Last Christmas" is so very '80s. But it's timeless, too, despite its non-traditional premise of getting back at a mean old lover with a fancy new lover–and aren't you jealous, and did you notice me? Take the day off, Rivers Cuomo—it's Christmas! As pretty, fun, light, and fluffy as this is, it's as good and underrated as the darker, weirder pop Michael would begin to pursue about a year later after dropping Andrew Ridgeley. Andrew stays up all night every Christmas Eve and sings this softly to himself, without accompaniment, because he doesn't know how to play an instrument. It's sort of a tradition. — Boone
16. David Bowie & Bing Crosby – Peace On Earth/Little Drummer Boy. — Bing Crosby used to do a variety-style Christmas show pretty much every year. Filmed in September 1977, that year's special, Merrie Old Christmas, was all about how they do Christmas in the UK, so a bunch of British guest stars were booked. A young and still-hungry David Bowie agreed to perform, as the show was being taped at a studio down the street from his home. But he had some stipulations. First, he would only appear if the special included the video for his new single, "Heroes." He also didn't think "The Little Drummer Boy" showed off his voice, so he made the production's hired guns write, in just a few hours, a counterpoint called "Peace on Earth." Bowie sang that, while Crosby, one of the most successful, famous, and most beloved singers the world has ever known, was barely audible, singing "rum-pa-pum-pum." "Peace on Earth/The Little Drummer Boy," then, is a song in which a huge superstar humbles himself and sings a song about a humble drummer, set against the backdrop of the humble birth of the God child, only to be overpowered by a rock star's ego chastising the listener for not being peaceful enough. Crosby died a month later; this was his swan song. — Boone
17. Brenda Lee – Rockin' Around the Christmas Tree. — This song has become holiday music wallpaper at this point; it's there over speakers in Kohl's while you pick out a broach for Aunt Myrtle, it's in heavy rotation on your locality's "all-Christmas" station, and it's the intro and/or outro to the local morning show's annual report on "the craziest Christmas lights you have EVER seen!" It deserves better, because it's got bite–there's Brenda Lee's smoky vocal (recorded when she was 13 years old!), but also the dulcet guitar tones of Nashville session legend Hank Garland, and none other than Boots "Yakety Sax" Randolph blowing his way over the bridge. (Thank you, Wikipedia.) — Springer
18. Beach Boys – Little Saint Nick. — What could be further from the sounds and feelings traditionally associated with Christmas than the ultimate California surf-rock band? Objectively speaking, this is just "Little Deuce Coupe" with new lyrics. Even Santa's sleigh is transformed into a hot rod. But somehow it works, and it's a treasured holiday staple. Such was the genius of Brian Wilson and the Beach Boys, I suppose. — Holmes
19. Otis Redding – Merry Christmas Baby. — The Big 'O' reworked a popular blues song by Johnny Moore's Three Blazers and turned it into a Southern-fried soul classic. Springsteen would make this version popular again in the late '80s, but Redding's rendition has the grit and drive to get you out of your seat, onto the dance floor and shaking your booty. It's essential Redding, essential soul music, and essential to your Christmastime enjoyment. — Malchus
20. Jose Feliciano – Feliz Navidad. — I guess you can say this is on the kitschy side, but the song hooks me for what it means to others. Specifically, I recall going to a grocery store around the holidays many years ago, not feeling particularly festive, and just desiring to get my bottle of soda and get out. There was a family in the store who appeared to be Mexican, and they were shopping but looked as unenthusiastic as I was. Then this song came on, and it was if someone had rolled the ceiling back to reveal the moonlight. The kids bounced around in time with the beat, the parents smiled, and it seemed for them that, finally, somebody was speaking to them and not between them. "Feliz Navidad" may not be one of the very best Christmas songs, but it is nonetheless a meaningful one. — Dunphy
21. Kinks – Father Christmas. — The Kinks' sound evolved over time, flawlessly bridging mod, punk, power pop, and blues-based British rock. In "Father Christmas," the band's 1977 collection of snide lyrics and endless hooks, the timely punk ethos of the era takes the fore. Because if the British can do one thing with art, it is comment on the class divide. (Billy Elliot is about a dancing boy, but it was really about the class divide.) As is "Father Christmas." This is the sound of economically depressed, angry-poor England on the verge of the fascistic lockdown of the Thatcher years—hooligans beat up a department-store Santa and ask not for presents, but money. Or a damn job. But what makes it truly holiday-worthy is the unrelenting, seething hatred alternating with tolerance and deep love shared between Kinks siblings Ray Davies and Dave Davies. You know, like in your family. — Boone
22. Eartha Kitt – Santa Baby. — You wouldn't think that a song that turns Santa Claus into a sugar daddy would be a good idea. But somehow, Eartha Kitt makes it work. Equally innocent and flirty, Kitt beckons Mr. Claus to bring her the expensive gifts she deserves, letting him know that she'll continue to be a good girl if she doesn't have to use her feminine wiles to get presents from other men. But she isn't just interested in being the Mistress Claus; this girl wants a commitment for Christmas. My feminist instincts tell me that I should be bothered by this song, which is probably the favorite Christmas tune of gold diggers the world over, but I just can't help loving it.– Stitzel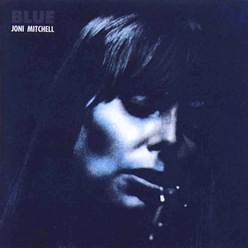 23. Joni Mitchell – River. — This beautiful track off the Blue album isn't really a "Christmas song," of course — it's not like Joni guested on an Andy Williams special to bum everybody out (with the Osmonds moping in the background). It does begin with "Jingle Bells," however, and it has been covered by Xmas-minded artists more than 250 times. So congrats, Joni … you've earned your place (however unwittingly) atop everybody's list of Christmas Downers, along with #11 above. My memory of this song — like many people's, I would imagine — is forever tied to its brilliant use in the first (but hardly the last) episode of thirtysomething to leave me a blubbering mess. — Cummings
24. Stevie Wonder – What Christmas Means To Me. — It's hard not to imagine Stevie Wonder with a smile on his face. It's also hard not to listen to "What Christmas Means to Me" and smile yourself. It's simply one of the most joyful Christmas songs ever. Although Wonder was on the older side of his teenage years when this song was recorded, the happiness in his voice is reminiscent of a 5-year old unwrapping that train set or box of Legos. Of course, having the crack Motown band playing behind you would probably bring a cheese-eating grin to even the biggest Scrooge. — Heyliger
25. Bing Crosby and the Andrews Sisters – Mele Kalikimaka. — When I was a little girl, my grandparents lived in a house that had a sound system featuring an 8-track tape player, and speakers installed in the ceiling of the living room. I thought this was the height of coolness. Look, I was 5. At Christmas, my grandmother would incessantly play Bing Crosby's holiday albums, and I would lie on the floor under the Christmas tree listening to him croon while watching the lights twinkle. One song she particularly loved, and that I fell in love with, too, was "Mele Kalikimaka (Hawaiian Christmas)." It seemed so exotic to me as a child, and I loved singing along to it, even though I had a hell of a time pronouncing the title. But my enjoyment of this song doesn't just come from fond memories of listening to it with my grandmother — I cannot hear it now and not think of a certain swimming pool scene in National Lampoon's Christmas Vacation. — Stitzel
26. Aimee Mann & Michael Penn – Christmastime. — Twelve years ago, Aimee Mann was celebrating the success of her contributions to the Magnolia soundtrack and her brilliant solo album, Bachelor No. 2, which was released on her label, SuperEgo. I was a little obsessed with her (not in a creepy stalker way) and became a member of the SuperEgo street team, at one point acting as a "manager," which basically meant I was in charge of distributing promotional materials to other street teamers in my region. As a thank you to those of us who had been supporting her and the label, she sent a special CD single featuring "Christmastime," an original holiday tune on which she duets with her husband, Michael Penn. I immediately fell in love with it after one listen. It's deceivingly upbeat and fun, but it is a Mann/Penn track, so there's just the slightest undercurrent of melancholy. Though she re-recorded it as a solo track several years later for release on her Christmas album, One More Drifter in the Snow, the original version will always hold a special place in my heart. And I'm glad other Popdosers agree. — Stitzel
27. Frank Sinatra – Have Yourself a Merry Little Christmas. — Sinatra may be wishing someone a merry Christmas, but his heart sure is breaking while he does it. And with his melancholy delivery, Old Blue Eyes captures the other side of Christmas, the sad, lonely one that people don't like to talk about. This song may be one of the most beautiful songs that Sinatra ever recorded. It's also one of the saddest. We've all been lonely during the Christmas season. We've all had our hearts damaged, and had to weather the parties and fake smiles while secretly wishing we could be drowning our sorrows away from the crowds. However, there is something reassuring about hearing Sinatra being so blue. If the Chairman of the Board can have a broken heart during Christmastime, then he's just like us, and maybe we're not so alone after all. — Malchus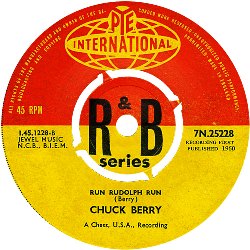 28. Chuck Berry – Run Rudolph Run. — Elvis popularized rock'n'roll, but for all intents and purposes, Chuck Berry invented it. And his Christmas song, "Run Rudolph Run," is way better than "Blue Christmas." This song—originally the B-side to Berry's forgotten "Merry Christmas Baby" in 1958—kicks along nicely, in that corny, old-fashioned rockin'-and-rollin', duck walk/Coke bottle glasses/Bettie Page kind of way. It's a great re-imagining of "Rudolph the Red-Noised Reindeer," a familiar Christmas trope that was less that 20 years old at the time. It was also something completely new— equal parts sheer Christmas glee and slightly wicked devil's music. — Boone
29. Ramones – Merry Christmas (I Don't Want to Fight Tonight). — Christmas music: It's not just for Christians anymore. Bart Simpson once joked that Christmas is the time when people of all religions come together to worship Jesus Christ–but we're guessing that the Ramones, half of whom were Jewish, didn't even give it that much thought. They had some momentum after recording the theme song to the movie Pet Sematary, and what better way to preserve your legacy–not that they really had to worry about that–than to do a Christmas song? Truth be told, it is probably the very idea of a Ramones Christmas song that people like more than the song itself; the lyrics are pretty meaningless – there is very little discussion of fighting, title be damned – so the standard three-chord riff and Joey's deadpan vocal are what bring the song to the finish line. That said, does anyone have a problem with that? We thought not. — Medsker
30. Lindisfarne – Winter Song. — The great blown opportunity of British folk-rock, Lindisfarne could have been right up there with Fairport Convention — or at least with Steeleye Span — but, like so many bands, they were undone by alcohol and overhype. But not before making an epic, nigh-perfect debut album (1970's Nicely Out of Tune), anchored by this miraculous ballad. It pithily evokes the discomforts and indignities of the season, with gentle reminders to remember the ones worse off than yourself. Then it twists the knife with that marvelous final verse, the finest specimen of earnest hippie spirituality ever put to vinyl, wrapped up in a soaring melody. Hopelessly obscure? Sure. But it's always and forever the Christmas #1 in my heart. — Jack Feerick
31. U2 – Christmas (Baby Please Come Home). — My number one pick in the Popdose voting for this list was the original version of this tune, by Ms. Darlene Love And The Phil Spector Orchestra Of Unparalleled Pop Grandeur. Part of me wants to dismiss this cover, which has surpassed the original in popularity, as just a lesser echo of Love's yearning and Spector's ornate angst. But Bono and the boys tap into that same vein for a take on the tune that manages to build its own sizable wall of sound from drums, bass, a backing-vocal bed, and the Edge's serpentine guitar licks. Released when the band was at its most earnest, there's also a slight wink-and-nudge to the recording–these scrappy Dublin boys, usually preoccupied by Joshua Trees and bloody Sundays, giving their all on a straight-up holiday epic of romantic yearning. — Springer
32. Burl Ives – A Holly Jolly Christmas. — I ask you – who could not love Sam the Snowman? In both his regular folk music and his Christmas tunes, Burl Ives was so friggin' warm and earnest as to be irresistible. So hearing him gleefully glide his way through "A Holly Jolly Christmas" (written by Johnny Marks) makes me think of my grandfather a little bit…if my grandfather had also been a really good singer, that is. You just know the man had a blast singing this music, and that comes through in every note. And what should Christmas music be about, if not joy? — Holmes
33. Vince Guaraldi Trio – Christmas Time Is Here. — The genius here may not be with the Vince Guaraldi Trio, although the song is pretty genius on its own. It is that Charles M. Schulz, creator of Peanuts, had a stubborn insistence in what he did (and didn't) want for this TV special. He didn't want actorly star-kid voices. He wanted the Biblical passage toward the end. He wanted the strongly non-commercial sentiment to take center stage. And he wanted jazz music. I dare say that this song becomes a classic through its connection to the show. Would it have succeeded without it? Probably not. But if it wasn't for Schulz' rock-hard stubbornness in what he expected, the TV network would never have given Guaraldi the go-ahead. — Dunphy
34. Thurl Ravenscroft – You're a Mean One, Mr. Grinch. — It's not too often that the words of Dr. Seuss are put to music, but it's certainly never been done better than this song from the 1966 animated classic How the Grinch Stole Christmas! Thurl Ravenscroft was already familiar to most folks as the voice of Tony the Tiger from the Frosted Flakes ad campaign, but he wasn't properly credited for his work when the special aired; most folks assumed that the song was performed by the narrator, Boris Karloff. It took an outreach campaign by the apologetic Doctor for Ravenscroft to properly receive recognition. The moral of the story–that no one is beyond redemption–is a touching one at Christmas, and reminds us that even the worst of us can be saved. — Zack Dennis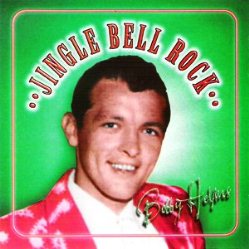 35. Bobby Helms – Jingle Bell Rock. — Hank Garland may be the great unsung hero of holiday music. He contributed licks to both Brenda Lee's "Rockin' Around The Christmas Tree" and this Bobby Helms cut–and what licks they are. That opening riff, where Garland leans into the relative minor chord–when it comes to modern pop holiday music, that's as iconic as it gets. Sadly, it's not as easy to uncover who played drums on "Jingle Bell Rock," because if there's ever a Rock and Roll Hall of Fame category for "Greatest Drum Performances on Seasonal Standards," man, that guy is a first-round shoo-in for sure.– Springer
36. Jackson 5 – I Saw Mommy Kissing Santa Claus. — There are many, many versions of "I Saw Mommy Kissing Santa Claus," but the only one that really matters is the one performed by five fly brothers from Gary, Indiana. (Cummings note: I object! See #47…) With Michael taking the lead on vocals, the Jackson 5 inject the song with equal doses of charm and '70s hipness. But the best thing about it is the incredibly perfect and hilarious way in which Michael declares, "I did! I really did see Mommy kissing Santa Claus! And I'm gonna tell my dad!" You gotta believe that kid. You just gotta! — Stitzel
37. Andy Williams – It's the Most Wonderful Time of the Year. — This track doesn't so much begin as explode into life, its very first bars blasting away cynicism and the holiday blues like a big red-and-green firehose. Written by Williams' musical director for his variety show in 1963, the song was not initially released as a single and took some years to earn its place in the upper echelon of holiday classics, but there's no doubt the distinction is well earned. The arrangement is packed with punch, with horns and backing singers and all that, but it's Williams' rafter-rattling lead vocal that elevates the song: He seems barely able to contain his joy, and it makes "Most Wonderful Time" one of the most irresistibly cheerful Christmas songs ever recorded. — Wiencek
38. Otis Redding – White Christmas. — Redding was capable of bringing down the house with his rousing, hard-driving numbers, but the man also was one of the best ballad singers of his era. On this Irving Berlin staple originally made famous by Bing Crosby, Redding takes a holiday standard and makes it a Christmas soul classic. — Malchus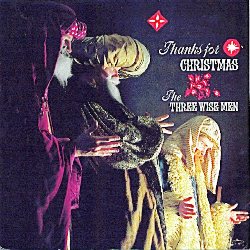 39.Three Wise Men – Thanks For Christmas. — Courtesy of The Three Wise Men A/K/A The Dukes Of Stratosphear A/K/A XTC, this is a song that should fail miserably. With rigorous diligence, it ticks off the checklist of stuff you're supposed to add to a Christmas song. It has the overdubbed instruments you've come to expect from holiday fare. Yet the melody hangs in there and gives the whole a much less cynical feeling. There are so many attempts at a song like this from so many parties, and most sink into a morass of cartoonish cheer on amphetamines, and expressions not of love but of selfishness unchecked. XTC managed to keep it all above-board with this one. — Dunphy
40. Gene Autry – Rudolph, The Red-Nosed Reindeer. — A story-song that began as a Montgomery Ward coloring book and ended as a Rankin/Bass special, this gave the Singing Cowboy the second-biggest-selling Christmas single of all time (behind #12 above). So much for the commerce–let's dish about all of the other reindeer! (Or Olive, The Other Reindeer, which has delightfully transmuted the original story for a new generation, despite Drew Barrymore's involvement.) Anyway, I'm pretty sure that, these days, Dasher and Dancer and their gang would face some rather serious consequences from the assistant principal at North Pole High for their bullying of poor Rudolph … who, I suppose, offered the first pop-culture evidence that It Gets Better. Just watch out for the Abominable Snowman! — Cummings
41. Frank Sinatra – I'll Be Home for Christmas. — Another track more about World War II than Christmas, "I'll Be Home For Christmas" tugs at the heart because it appeals to the Christmas of the mind, if not the untrustworthy memory. In that perfection of chemical reactions and synapses, anything is possible. So when Sinatra (who was never lovelier vocally) sings of this longing, it can be of escaping to a real place, or from a real place–but deep down it's all about that place we want to see that may not (and may never) exist. Context may be everything, but that context is formed by the one statement in the song that's of utmost importance: "If only in my dreams." — Dunphy
42. Jackson Browne – The Rebel Jesus. — My particular brand of Christianity is mystical. It's not about being a censorious jackhole; it's not about insulating yourself from modernity. It's not about reading only the right books, listening to only the right music, wearing the "WWJD?" wristband. It's engaged. It's about social justice. It's about comforting the afflicted — and afflicting the comfortable. It's about making Pharisees of all stripes soil themselves in terror. It's about God injecting Himself into human affairs in a way that is by definition disruptive, disturbing, and disorderly. My Jesus is not popular with a lot of folks who identify as Christian. They prefer a tidy, pious Jesus who approves of their bourgeois propriety, who does not ask too much of them, who does not challenge them to change their hearts in a fundamental way. My Jesus scares them. That's OK; sometimes He scares me, too. But it's my Jesus that a self-described heathen and pagan like Jackson Browne can look at and say, "Damn, that boy's got style." — Feerick
43. Pretenders – 2000 Miles. — "2,000 Miles" is like a stripped-down, more somber version of "Christmas (Baby Please Come Home)," in which only a few minimal details — snow glittering like diamonds, children singing — highlight how empty the singer's world is at Christmastime without her lover at her side. In fact, the song was written following the death of Pretenders guitarist James Honeyman-Scott, and the song's stark anguish (beginning with Chrissie Hynde warbling "He's gone!" in a flurry of melisma) is quite real. With its understated expression of grief, "2,000 Miles" is the rare holiday song that can be appreciated year-round, and adds some honest emotional heft to the Christmas canon. — Wiencek
44. Paul McCartney – Wonderful Christmastime. — Is there a holiday song more beloved and reviled at the same time than this? OK, so maybe Macca phoned it in a bit with this one, but so what? People knock "Wonderful Christmastime" because it's simple and ridiculously catchy. Um, that's kind of the point. If you want complex arrangements and advanced melodies, go listen to Trans-Siberian Orchestra. I bet if this had shown up as an instrumental track on Paul's delightfully bizarre McCartney II album, people would like it more. — Holmes
45. Over the Rhine – All I Ever Get for Christmas Is Blue. — Everyone gets the holiday blues, and let's face it, Christmas makes some people downright miserable. The depressing side of Christmas, unsurprisingly, doesn't get a lot of treatment in song, and so into the breach stepped Over the Rhine. Written in 2001 and released on Snow Angels in 2006, "All I Ever Get for Christmas Is Blue" combines the Christmas song and the heartbreak song into a smoky jazz number, made indelible by Karin Bergquist's vocal. The wit of the lyrics is suitably mordant ("It would take a miracle/To get me out to a shopping mall"), making it a perfect song to drown your Christmas sorrows in. — Wiencek
46. Big Star – Jesus Christ. — Big Star's Third/Sister Lovers is a dark, unhinged and haunting mess of record, a set of often willfully oppressive songs that explore some of the more troubling sides of Alex Chilton's personality. It also contains one of Chilton's warmest, most uplifting songs, one that over the years has become a Christmas favorite. None of this really makes sense, of course, but then again, little about Big Star or Chilton's career does. "Jesus Christ" could be Chilton drawing from his Southern upbringing to compose a modern-day carol–its lyrics include references to traditional hymns such as "Angels from the Realms of Glory," "I Heard the Bells on Christmas Day" and "Once in Royal David's City." Or it could be Chilton sarcastically chiding people–perhaps his former bandmate, Chris Bell?–for putting their hopes in religion (depending on the version of the album, "Jesus Christ" follows two of its very darkest songs: "Holocaust" on the 1975 Ardent test pressing, "Big Black Car" on the 1992 Jim Dickinson version). There are hints that not everything is all right, that Chilton isn't quite sincere…like that out-of-place piano intro (originally recorded as a separate song, "Manana"), or the way Chilton stabs at his guitar strings in the second verse, or the way he barks "We're gonna get born now!" before the long saxophone solo. And then there's the sloppy, sneering version that Chilton recorded in 1975 for Bach's Bottom. What does it mean? Does he mean it? In the end, none of this really matters, especially when that chorus comes around again and even the staunchest skeptics will find themselves singing along. "Jesus Christ was born today/Jesus Christ was born…" — Côté
47. John Mellencamp – I Saw Mommy Kissing Santa Claus. — I love this highlight from the original A Very Special Christmas album not merely because it transforms a novelty trifle into something resembling a folk-bluegrass classic. I love it because it is one of two compilation throwaways – the other being Woody Guthrie's "Do Re Me," from the Folkways: A Vision Shared album – that represent the high-water mark for the old-timey sound Mellencamp was pursuing during the late '80s with his extraordinary band, particularly fiddler Lisa Germano and drummer Kenny Aronoff. I've spent a quarter-century wishing the Coug had built upon these two tracks with a full album of joyous fiddle-band rock, rather than sticking us with the nonstop, career momentum-killing bummer that was Big Daddy. Still, "I Saw Mommy Kissing Santa Claus" may be the best work Aronoff ever did with the sticks, and that's saying something. — Cummings
48. Burl Ives – Rudolph, The Red-Nosed Reindeer. — While the story of Rudolph – and the song associated with his defining feature – has been around since at least 1939, the version that most people recognize is associated with the stop-motion animation classic that originally aired in 1964. Unlike Boris Karloff, who was mistakenly assigned credit for "You're a Mean One, Mr. Grinch," Burl Ives did double duty as the narrator for the special and the performer of its most memorable songs – including "Have a Holly Jolly Christmas" and "Silver and Gold." Given that Ives was hauled before the McCarthy-era House Un-American Activities Committee, and later was vilified by many folk singers for his testimony, it's somewhat ironic that his most memorable work is associated with something "red." — Dennis
49. Carpenters – Merry Christmas Darling. — Sometimes you just go with the schmaltz, right? For those who have always wondered about the etymology of the word "schmaltz," it is the Yiddish term for rendered animal fat used for cooking and, sometimes, as a condiment. It is not particularly good for you, because…well, it's fat. But it's tasty fat. So much of the music of the Carpenters was tasty fat, ladled heavily into lyrical constructions that wouldn't pass for high school creative-writing homework. That can certainly be said for "Merry Christmas Darling," with its "Logs on the fire fill me with desire" bit. Were it not for the force that was the combined Richard and Karen Carpenter–he with his vocal arrangements and harmonies, she with a tone as smooth as velvet–we wouldn't have this song around now. Am I deriding the track? Well, in a sense maybe I am. But it speaks more to what powerful performers these two were. The "classic" status bestowed upon the track is solely creditable to the magic that occurred when those kids worked together. They alone turned schmaltz into caviar. — Dunphy
50. Paddy Roberts – Merry Christmas, You Suckers. — A tinkling piano and a wry British smart-ass, singing lyrics from 50 years ago that ring just as true today: "Merry Christmas, you suckers, it's perfectly clear/That you fall for it all a bit sooner each year." Anything I could say, Mr. Roberts says far better, so just listen. — Springer
//
---
---
---