Hello goodbye.
You don't know why I say goodbye? In that case I say hello.
But soon I really will be saying goodbye. Yes, I know I just got back to Bootleg City after being a less-than-full-time resident the past two and a half years — first I was in prison in Arizona for 12 months, then I was lost in the Arizona desert for 17 months after that, but let's be generous and call the latter a "walkabout" — but on Friday I found my calling.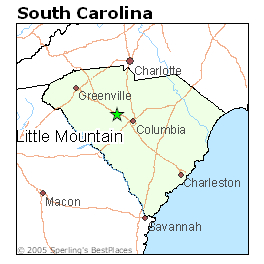 That was the day The New York Times published a story about Little Mountain, a small town (population: 292) in South Carolina whose mayor is retiring after 16 years in office, yet it can't find anyone to replace him. Not a single candidate campaigned for the job this fall, and the two residents who garnered the most write-in votes on the November ballot, including the mayor himself, have declined the job. But wait! "Several votes went to Mickey Mouse and Snoop Dogg," noted Times reporter Robbie Brown. Well, Little Mountain, in lieu of a fictional character or musical artist, would you settle for a fictional mayor who's made his name hawking bootlegged concerts by musical artists?
Our municipalities have a lot in common. For instance, even though I didn't set foot in Bootleg City for two and a half years, there was no effort to recall me as mayor. Maybe that's because no one could recall that I was mayor, but my point is that no one seemed to want the job. (Maybe Dw. Dunphy wanted it, but claiming that I ran afoul of a Mexican drug cartel after I was released from prison was a bald-faced lie from a bald-headed man, and lies aren't tolerated in Bootleg City unless they're coming from my bald head. Speaking of which, look for "Dw. Dunphy On… My Lifelong Struggle With Chronic Bed-Wetting" any day now here at Popdose.com.)
But I want this job. And I don't want it just because I bet Stephen Colbert wants it too. No, I want to be your mayor so Little Mountain doesn't end up like Lynchburg, South Carolina, where two years ago "a write-in candidate for mayor was reluctantly sworn in," according to Robbie Brown. Was the candidate unhappy with the salary? Brown's article says the job of Little Mountain's mayor pays $100 a month. Considering that's a 100 percent raise from what I was making as Bootleg City's mayor, what's there to be unhappy about?
I can't say I won't miss Bootleg City. After all, I met my favorite nemesis, Matt Wardlaw, here, not to mention his lovely bride-to-be, Annie Zaleski, and Matthew Boles, the best self-appointed Minister of Fast Food and Entertainment a city could ever have. I also became friends with Erotic City mayor P.R. Nelson here (friends without benefits, just so we're all on the same page). And I gave a good home to lots of orphaned bootlegs here (you're welcome, rabid Patty Griffin fans). When I returned home this week I was saddened to learn that the city's population, just like Little Mountain's, has declined since I've been gone, but there's not much I can do about that. If people want to live close to the easily accessible streams in nearby Streamville instead of owning property in Bootleg City, that's just what they're going to do. No use fighting the inevitable.
I leave you with one final bootleg, compliments of Popdose's own Ken Shane: a Sirius XM broadcast of Paul McCartney performing at the renowned Apollo Theater in New York City on December 13, 2010. The satellite radio service signed up its 20 millionth subscriber that year, and decided to celebrate by forcing the subscriber to put on a show. What were the odds it would be the former Beatle and not, say, former attorney general John "Let the Eagle Soar" Ashcroft? Miracles can happen after all.
Magical Mystery Tour
Jet
Drive My Car
All My Loving
One After 909
Let Me Roll It/Foxy Lady
The Long and Winding Road
Nineteen Hundred and Eighty-Five
Maybe I'm Amazed
Blackbird
I'm Looking Through You
And I Love Her
Petrushka
Dance Tonight
Eleanor Rigby
Hitch Hike [first attempt]
Hitch Hike [second attempt]
Hitch Hike
Band on the Run
Ob-La-Di, Ob-La-Da
Back in the U.S.S.R.
A Day in the Life/Give Peace a Chance
Let It Be
Hey Jude
Wonderful Christmastime
I Saw Her Standing There
Get Back
Yesterday
Sgt. Pepper's Lonely Hearts Club Band [Reprise]/The End
Apropos of nothing, when I was on my walkabout I hallucinated that Queen Elizabeth and I were having a picnic. She chews with her mouth open, but overall Her Majesty's a pretty nice girl.