Babyface turns 30 this year. Sure, the Man Who Would Be Babyface — Kenneth Edmonds — was born in 1959, but the singer, songwriter, producer, and all-around hit maker extraordinaire began taking baby steps up the Billboard charts the year Michael Jackson's Thriller dominated every chart. Join Robert Cass, Jeff Giles, and Mike Heyliger as they take a look back at the first three decades of Babyface's career, with various detours along the stream of consciousness.
"Melt Away" by Mariah Carey [Amazon / iTunes] (written by Mariah Carey and Kenneth "Babyface" Edmonds; produced by Carey; from Daydream, 1995)
Robert: First off, happy birthday to Mike Heyliger! May your youthful glow never melt away … (What, too much "That's What Friends Are For" sentiment? Or too little of an excuse for "postponing" this week's edition of 'Face Time till Friday?)
Last week we ended our discussion of "(Always Be My) Sunshine," a 1997 Jay-Z song in which Babyface sings a hook borrowed from Alexander O'Neal's "Sunshine," by mentioning "We Belong Together," a 2005 Mariah Carey song that name-checks 'Face before quoting half a line — "I only think of you" — from the Deele's "Two Occasions." Supposedly, she sings a little bit more — "I only think of you on two occasions / That's day and night" — on a remix of the song, but that half a line on the LP and single version of "We Belong Together" allowed 'Face to add another songwriting credit to his already long resumÁ©.
Ten years earlier he cowrote "Melt Away" with Carey for her fourth studio album, Daydream, after having collaborated with her on "Never Forget You" for 1993's Music Box. The latter track was produced by Carey with Babyface and Daryl Simmons, but she produced "Melt Away" all by herself, and it's the only song on Daydream for which that's the case. (A year later she added backing vocals to Babyface's top-ten hit "Every Time I Close My Eyes.") Do you think 'Face refused a producing credit? Or was divine intervention a factor, as in "The credit lord giveth and the credit lord taketh away"?
Mike: "Never Forget You" might be the most anonymous Babyface song ever — he could've written it in his sleep. Still, it's better than almost all the other songs on the pretty atrocious Music Box, but "Melt Away" is an entirely different animal. It might be the first time Mariah ever sounded legitimately sexy.
Robert: Didn't he originally write "Never Forget You" as a tribute to fallen Union soldiers? Perfect timing for this post-Memorial Day post! (Quick, someone Photoshop 'Face into a Civil War reenactor uniform.) "Melt Away" is no "Always Be My Baby," which is probably my favorite of Carey's hits — in fact I think it's the only song of hers that I own — but it goes down easy.
Jeff: I'd never heard "Melt Away" before — it comes from a (long) stretch when I actively avoided Mimi because she wouldn't stop releasing albums every other year — and it gets a shrug from me now, although I can see myself not minding listening to it while in the company of a young woman in cutoff shorts during the summer of '95. Definitely agree with you regarding her vocals here, Mike — I don't know who was holding the whip to keep her from falling back on her usual annoying bullshit, but they did a great job (double props to whoever decided to fade out just as Mariah broke into her dolphin cry there at the end).
Robert: She held the whip! She put the fade-out there! That's because she was the producer! Mariah recorded that entire song in her garage with a poster of Brian Wilson hanging above her four-track for inspiration. She's obsessive about sonic details — that's no mystery.
Jeff: "Never Forget You" is ironically titled. This song is … what were we talking about again?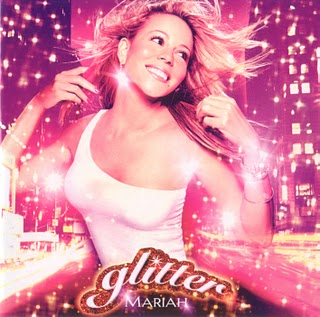 Robert: Face2Face, Babyface's fifth album, was released on September 11, 2001, the same day Carey dropped her seventh, which doubled as the soundtrack to her movie Glitter. I bought Ben Folds's solo debut, Rockin' the Suburbs, and Jamiroquai's A Funk Odyssey, two other new releases, that day after my coworkers and I were sent home from work because, well, I felt numb and wanted something to take my mind off the terrorist attacks. (I was way ahead of advertisers' attempts to use patriotism to make consumers buy their shit— I mean, keep the economy going strong.) As I walked up to the CD store's checkout counter, the clerk said to the customer in front of me, "I can't believe what happened this morning, especially since I'm moving to New York this weekend." The customer replied, "What happened this morning?"
Mike: I was managing a record store in New York City — the Bronx, to be specific — on 9/11. I felt guilty for buying Face2Face on that day … and Glitter … and Rockin' the Suburbs … and A Funk Odyssey … and Jay-Z's The Blueprint, but it's not like I could go anywhere. What else was I going to do? I was more freaked out by the people who walked in, dropped money on the CDs, and then walked out like nothing was happening.
Robert: There's something to be said for maintaining normalcy — or attempting to, anyway — in the face of tragedy. (Maybe your customers were just trying to not let the terrorists win.) I felt guilty about buying CDs that day too, but I'd decided the day before to use my lunch hour to buy those albums, so when we were told we could go home I thought, Why not? I knew I didn't want to watch the news again for at least a few more hours.
Switching gears, I just read about "#Beautiful," Carey's new duet with Miguel, who we've mentioned before in this space.
Mike: It's good, probably because it sounds significantly more like a Miguel song than it does a Mariah song.
Jeff: Yeah, "#Beautiful" isn't bad — I like the retro strut in the drumbeat — but I almost can't hear it because the hashtag in the title makes me so angry. As for the video, when is Mariah going to stop using cameras as an excuse to act like Tawny Kitaen circa 1986?
Mike: When Nick Cannon knocks her up again and she turns into Shamu. #dassexist
Robert: Just as male rock stars should hang up the spandex at a certain age no matter how well they're managing their middle-age spread, female pop divas of a certain age should stop pretending it's 1999 and they're still on the set of the "Heartbreaker" video.
If hashtags are going to be used in song titles now, is something like "McDonald's Presents It's Hard Out Here for a Pimp" far behind?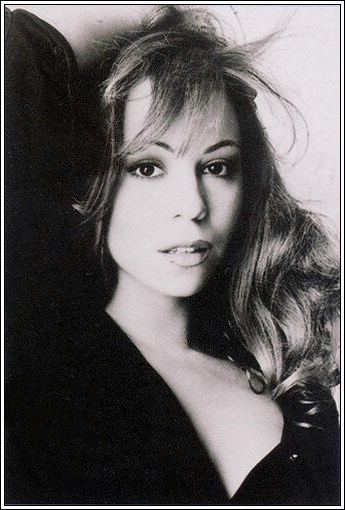 And Jeff, we need to backtrack for a second: how could you have enjoyed "Melt Away" in the summer of '95? Daydream didn't come out until October of that year. Call the anachronism police! You're busted.
Mike: BAM!
Robert: "Bad boy, bad boy / Whatcha gonna do / Whatcha gonna do when your jokes aren't entirely factually accurate?" (I'm still working on the lyrics.)
Jeff: Fine! Summer of '96. I hate you guys.
Mike: *black leprechaun dance*
Jeff: There's a House of Pain joke somewhere in here. I just know it.
Mike: JUMP AROUND!
Robert: Jesus Christ, is there any career path that affirmative action hasn't infiltrated yet? (Don't answer that, Black Jesus.)
Hold on, I've just been inspired to write a new song called "#McDonald's Presents It's Hard Out Here for a Short, Angry White Man Still Searching for His Pot of Gold."
Jeff: You stop it with that hashtag shit RIGHT THIS INSTANT.
Mike: Jeff will be singing this while eating a Quarter Pounder with cheese and wearing a green suit and buckle hat.
For an in-depth look at Kenneth Edmonds's discography as a solo artist, see Mike and Jeff's Popdose Guide to Babyface.