Babyface turns 30 this year. Sure, the Man Who Would Be Babyface — Kenneth Edmonds — was born in 1959, but the singer, songwriter, producer, and all-around hit maker extraordinaire began taking baby steps up the Billboard charts the year Michael Jackson's Thriller dominated every chart. Join Robert Cass, Jeff Giles, and Mike Heyliger as they take a look back at the first three decades of Babyface's career, with various detours along the stream of consciousness.
"(Always Be My) Sunshine" by Jay-Z featuring Babyface and Foxy Brown [Amazon / iTunes] (written by Shawn "Jay-Z" Carter, Daven Vanderpool, Darryl Barksdale, Bobby Robinson, James Harris III, and Terry Lewis; produced by Vanderpool; from In My Lifetime, Vol. 1, 1997)
https://www.youtube.com/watch?v=rq0FrCdFd9U
Robert: It's hard not to bring up James "Jimmy Jam" Harris III and Terry Lewis each week in 'Face Time, and this week it's impossible: the chorus that Babyface sings in this track from Jay-Z's second album comes from Alexander O'Neal's "Sunshine," a 1987 ballad written and produced by Jam & Lewis. The Fearless Four's "Rockin' It" (1982) provides the main sample, which is why the song's producer, Bobby Robinson, receives a writing credit on "(Always Be My) Sunshine," as does Fearless Four member Darryl "DLB" Barksdale, but the group's other MCs — Michael "Mighty Mike C" Clee, Wilfredo "Devastating Tito" Dones, and Mitchell "The Great Peso" Graham — were also credited as writers on the original vinyl release of "Rockin' It," so I'm mentioning them here. And they all owe a debt of gratitude to Kraftwerk and its 1978 song "The Man-Machine," without which "Rockin' It" wouldn't have that killer hook.
"(Always Be My) Sunshine" was produced by Daven Vanderpool, a.k.a. Prestige, one of Sean "Puff Daddy" Combs's house producers at Bad Boy Entertainment in the late '90s and early aughts. As I watched the video, I thought, Why does this remind me of Missy Elliott and Mase videos from the same time period? Because Hype Williams directed videos for them as well in '97, that's why.
Mike: Not Jay-Z's, or Babyface's, finest moment. It's indicative of Puffy-era pop-rap. Thankfully, Jay figured out a way to make pop radio come to him, as opposed to vice versa.
Jeff: I slept on this song until DJ Jazzy Jeff included it on one of his Summertime mixtapes, but it hasn't left my iPod since. Say what you will about the cannibalistic production/songwriting techniques of modern pop and R&B, but this is one instance where it really works: "(Always Be My) Sunshine" mixes up familiar elements, drops new melodies and rhymes on top, and creates something irresistible in the process. My favorite bit is where Foxy Brown swears she'd give Jay-Z one of her kidneys but says she wouldn't forgive him if she caught him cheating. Oh, and Babyface sounds great on the hook. Fits perfectly.
Mike: Jeff and I obviously have a difference of opinion.
Jeff: That's fine. I'm okay with you being wrong!
Mike: Oh, hardly, my friend. Also, here's O'Neal's "Sunshine":
https://www.youtube.com/watch?v=LBWkpLjElMM
Robert: Mike, are you suggesting that I forgot to link to it when I mentioned it at the start of this conversation? I'm insulted.
Jeff: I have love for Alexander O'Neal's music. But I love this "Sunshine" too.
Mike: I didn't know you liked to get jiggy with it.
Jeff: Well, let's not get crazy. And honestly, this is probably the only time Foxy Brown's voice hasn't given me hives. But even if it's nothing more than a trifle of a footnote in Jay-Z and Babyface's careers, it's a perfectly pleasant one.
Mike: I'm a hip-hop snob. I just can't like this.
Jeff: Let us not forget that it was you who defended Bobby Brown's rapping skills. I'M JUST SAYING, MIKE.
Mike: I didn't say he was great. I merely said he was adequate. Better Bobby Brown than Foxy Brown, Jeff.
Jeff: That is an excellent motto.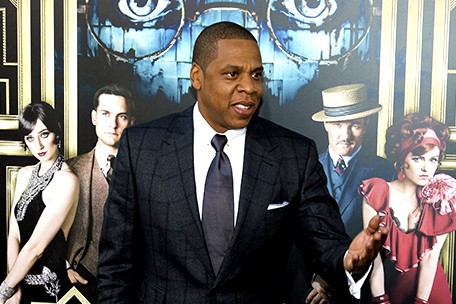 Robert: Have you seen Baz Luhrmann's 3-D adaptation of The Great Gatsby, Mike? Or heard the soundtrack? Jay-Z is executive producer of both. I'm curious to see and hear the results, though Luhrmann's more-is-more approach to filmmaking drove me up the wall in Romeo + Juliet (1996) and the first 30 minutes of Moulin Rouge (2001).
Wow, Foxy Brown was just 18 when "(Always Be My) Sunshine" was recorded. And I didn't know until now that her rap sheet is considerably longer than the number of rap albums she's recorded since '96.
Mike: Yeah, she's out of her fucking mind.
Robert: Maybe she and DMX can be put under house arrest in a recording studio so they can both make up for lost time.
Wikipedia says that Brown was dropped from Def Jam in '03 but re-signed by Jay-Z once he became president of the label two years later. Guess who hired him for that position? L.A. Reid, who was CEO of Island Def Jam Music Group from 2004 to 2011.
"(Always Be My) Sunshine" is fine for what it is, but I think the "Rockin' It" sample overpowers everything else. That was Puff Daddy's style in the late '90s, though — "Mo Money Mo Problems" may be a posthumous single by the Notorious B.I.G. (featuring Puffy, a.k.a. P. Diddy or just Diddy, and Mase), but to me it's just "I'm Coming Out '97" sans Diana Ross's vocals. The same goes for Puffy's "Been Around the World" (featuring Mase and B.I.G., a.k.a. Biggie Smalls or just Biggie), which is a Bowie-free "Let's Dance '97" b/w "Somebody Who Can't Sing Trying to Sing Lisa Stansfield's 'Been Around the World.'"
Then again, the third single from In My Lifetime, Vol. 1, following "Sunshine," was "The City Is Mine," for which producer Teddy Riley had his R&B group du jour, Blackstreet, "interpolate" the chorus of Glenn Frey's "You Belong to the City" (1985). In that case, all is forgiven, Puffy Cheeto.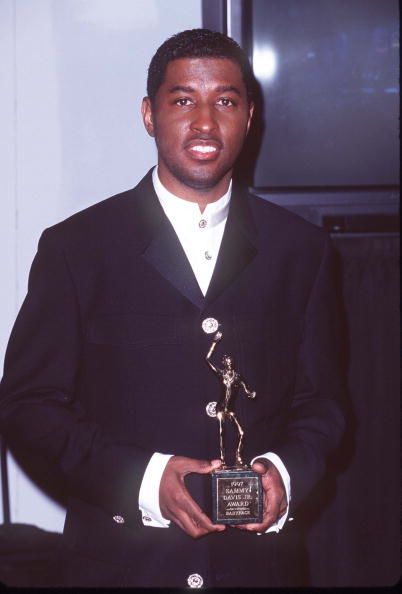 I like Babyface's "Sunshine" walk-on more than the one he did for the Swift C remix of OutKast's "Jazzy Belle" the same year, but when you add up the cameos and all the songs he was writing and producing in '97, plus the Soul Food soundtrack and the singles that were still being churned out from his fall '96 solo release The Day, it's hard not to think that some sort of backlash was inevitable.
Mike: Or burnout, at the very least. Also, I love "The City Is Mine," hate "(Always Be My) Sunshine." Go figure.
Jeff: Dammit, Mike, now you're defending something derived from Glenn Frey at the expense of Alexander O'Neal? You're clearly still high from our DMB digression last (Jheri Curl) Friday.
Mike: Alexander O' Neal > Glenn Frey, but "The City is Mine" > "Sunshine." One of those things that can't quite be explained, maybe because Teddy Riley > Puff Daddy's underlings, production-wise.
Jeff: Burnout and backlash are absolutely inevitable. I think it's worth pausing to note, however, that R&B artists are particularly susceptible to being victimized by changing trends, and it's a small miracle that Babyface is still working as steadily as he is; his commercial heyday was relatively brief, after all. I suppose this all has something to do with why we're spending the year celebrating his legacy.
Robert: Well, his "sound" is a heck of a sound, and he made his mark as a performer, producer, and songwriter, which is rare. He's the Rita Moreno of R&B. (You're welcome, Mr. Edmonds.)
Mike: Was his heyday brief, though? I'd say he was ubiquitous for a solid decade, from '88 to '98.
Jeff: Ubiquitous? I don't know. Definitely from '88 to '93, but I feel like his presence dimmed quite a bit after For the Cool in You. At least we can agree that Teddy Riley is great.
Mike: Oh, no way — I actually feel like Babyface's presence ramped up tenfold after that album. He was everywhere from, say, '94 to '98: Whitney, TLC, Madonna, Clapton, Usher, Toni Braxton's peak years, Boyz II Men. Plus, The Day, which I believe is his only top-ten album, came out during that period.
Jeff: He was everywhere behind the scenes, sure. The Day is his only top-ten album? For serious?
Mike: Actually, it peaked at #6 on the Billboard 200, and 2005's Grown & Sexy peaked at #10. (As for his other non-covers, non-Christmas albums, 1989's Tender Lover reached #14, 1993's For the Cool in You climbed to #16, and 2001's Face2Face topped out at #25.)
Jeff: I kind of feel like chart peaks after, say, 2002 don't mean much. Let's ask Amos Lee what he thinks.
But point taken! Let me rephrase my earlier point: I feel like the Babyface "sound" that was everywhere between '88 and '90 kind of disappeared and was replaced by 'Face savvily negotiating the changing sounds of post-new jack R&B, but because his name is so identified with that short window, it's easier for him to fit in as a producer 25 years later. Does that make more sense?
Mike: Yeah, that makes more sense. After "End of the Road," Babyface basically turned into David Foster with melanin.
Jeff: [bursts into long, helpless cackle]
Robert: We have yet to discuss the songs he wrote and/or produced for Celine Dion, Kenny G, and Michael Bolton in '96 and '97. Brace yourselves.
Mike: I don't think I ever heard the 'Face/Celine track, but I have heard — and like — the 'Face/Bolton cut, "The Best of Love."
Robert: Excellent discussion! Just give me a second to cross that one off the list … (Written by 'Face and Bolton, the single's B-side, at least in Europe, was "When There Are No Words," written and produced by Bolton and Tony Rich. Let's hope Bolton could tell the difference between the two singers.)
Do you think 'Face was hurt when Jay-Z and Prestige didn't ask him to sing the chorus from his own song called "Sunshine"? Incidentally, a year earlier Jay-Z sampled a line from Nas's "The World Is Yours" (1994) for the chorus of "Dead Presidents," the lead single off his debut album, Reasonable Doubt, after Nas reportedly declined Jay-Z's invitation to rerecord the line for him, thus beginning a decade-long "feud." Thank goodness Babyface and Jimmy Jam & Terry Lewis aren't as insecure as most rappers seem to be.
I'm not trying to slam Glenn Frey, but "You Belong to the City" just makes me laugh now. I thought it was a cool song when I was in fourth grade, so much so that I wanted to learn how to play saxophone for about five minutes, because in 1986 it seemed like every Top 40 hit had a sax solo. (I don't have any data to back up my claim, but I'm pretty sure this guy single-handedly killed that trend.) But if Teddy Riley could make it hip for the hip-hop crowd in the late '90s, more power to Glenn Frey. After all, it's still better than "Smuggler's Blues," which sounds like a retread of "Life in the Fast Lane" fueled by cheaper cocaine.
Mike: I wouldn't go out of my way to listen to "You Belong to the City" on its own. Hell, if it showed up on shuffle I'd probably skip it. That said, the interpolation on the Jay-Z tune is nice, one of the better instances of the "sample a pop song from the '80s and make it a hit again" style of hip-pop that was so popular for a few years.
Robert: The "Puffy's Face to Face Mix" of Babyface's "This Is for the Lover in You" (1996) features Wu-Tang Clan member Ghostface Killah. If the two 'Faces were to sit down with a Ouija board in front of them, would they be able to summon the ghost of infamous gangster Baby Face Nelson? Discuss.
Mike: I wonder if Ghostface would do a record with Glenn Frey.
Robert: He should at least sample the sax solo from "The Heat Is On." Better yet, he can rap over Frey's song as is, like he mostly did in 2004 on "Save Me Dear," which samples a huge chunk of Freddie Scott's 1968 single "(You) Got What I Need." And now I'm seeing that Scott's song was written by Kenneth Gamble and Leon Huff, which must be why I liked "Save Me Dear" so much on first listen nine years ago, though I didn't realize then that it's also the source of the hook in Biz Markie's "Just a Friend."
And because I can leave no trivial stone unturned, here's another fascinating factoid: Chad Hugo of the Neptunes plays saxophone on "The City Is Mine."
Mike: No surprise there. The Neptunes were Teddy Riley's proteges; Pharrell wrote Riley's verses for Wreckx-N-Effect's "Rump Shaker" (1992).
Robert: Okay, maybe not so fascinating after all …
Mike: Man, Babyface's "Sunshine" vs. Alexander O' Neal's "Sunshine" — I think I'd have to call it a draw.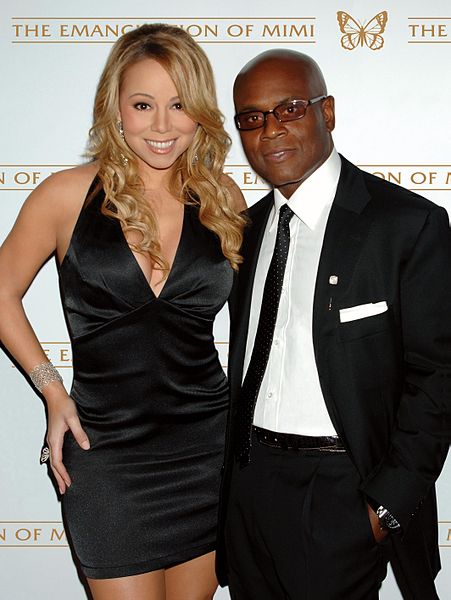 Robert: In 2005 Mariah Carey name-checked Babyface in her song "We Belong Together" (from The Emancipation of Mimi, executive-produced by L.A. Reid during his tenure at Island Def Jam) before quoting half a line from the Deele's 1988 hit "Two Occasions" — "I only think of you" — but that was enough to earn 'Face, Deele bandmate Darnell Bristol, and Sid Johnson, a.k.a. Sidney DeWayne, a.k.a. Uncle Jamz, a.k.a. ex-manager of Manchild, songwriting credits and subsequent royalties from the track. Nice work if you can get it.
Jeff: Holy shit, are you kidding? That's ridiculous. I've heard stories about superproducers like David Foster taking publishing just for showing up, but this is another level.
Robert: I'm not saying Babyface demanded that credit or the royalties. But "We Belong Together" also quotes from Bobby Womack's "If You Think You're Lonely Now" (1981), so Womack and his cowriters, Patrick Moten and Sandra Sully, received credits as well.
Jeff: But usually when you say one song quotes from another, you're talking about a musical hook, not half a line of lyrics.
Robert: True. I didn't even realize Carey was quoting from "Two Occasions" at first.
Mike: I guess the same law that applies to sampling applies to quoting lyrics. Rappers have been sued for less.
Jeff: Ricockulous.
For an in-depth look at Kenneth Edmonds's discography as a solo artist, see Mike and Jeff's Popdose Guide to Babyface.