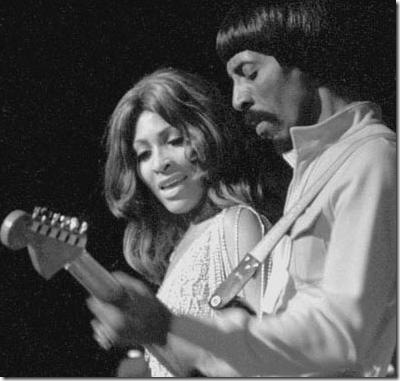 This edition of Soul Serenade was going to be an attempt to take a sad day, the 30th anniversary of John Lennon's murder, and make it better. Then news came from several sources that Aretha Franklin, the Queen of Soul, is suffering from pancreatic cancer. Please keep her in your thoughts and prayers, and I'll write more about her next week.
There have been countless covers of Beatles songs over the years, some of them quite good, many not so much. It comes down to the fact that it's nearly impossible to match the brilliance of those original versions, but I hope that artists never stop trying. It is simply astonishing to consider the influence that the Liverpool band had on popular music, crossing every boundary and informing every genre.
Legend has it that John Lennon wrote "Come Together" for a political campaign that involved spaceman Timothy Leary. The campaign went nowhere, but the song ended up as the leadoff track on the last (recorded) Beatles album, Abbey Road. It was also part of a double-sided, double platinum, #1 single for the Beatles, along with George Harrison's "Something."
It is entirely possible that many people missed the double entendre in Lennon's lyrics, but Ike & Tina Turner, never shy, retiring types, apparently felt that it was up to them to make sure that the song's sexual angle was not missed. Thus we have their cover version of "Come Together", on which they do what they did best, i.e. turn up the heat on any song that they recorded. Their single reached #57 on the Billboard Hot 100 chart, and #21 on the R&B Chart in 1970. In 1976, Tina recorded a solo cover of the song for the documentary film All This and World War II.
[kml_flashembed movie="http://www.youtube.com/v/0e7AQQTONvg" width="600" height="344" allowfullscreen="true" fvars="fs=1" /]